Living in Hawaii where there is an abundance of cuisine to explore, it is quite hard to go out and eat without spending too much. Luckily, we've compiled five affordable restaurants that won't break the bank and you still get to enjoy a great culinary experience.
---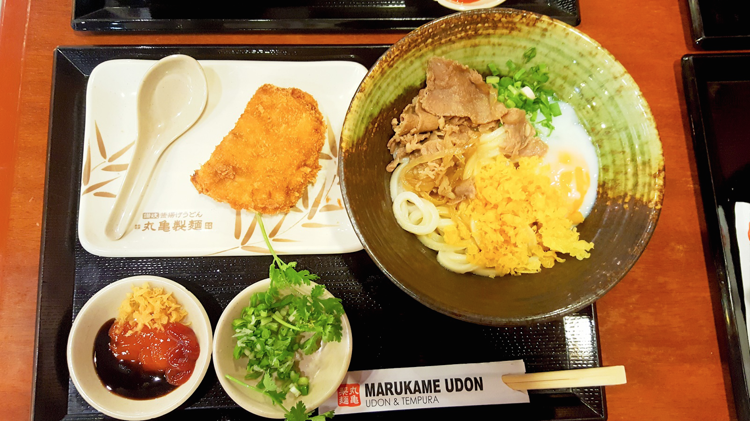 Marukame Udon
Everyday 7am to 10pm
Yelp: 4.5
Location: Waikiki and Downtown
Must try: Nikutama Udon, Shrimp and Calamari Tempura
Famous for its affordable udon and long lines, Marukame Udon is an affordable fix for your Japanese food cravings. There are eight different types of udon to choose from with their own set of toppings: soft boiled egg, beef or green onions. The popular Japanese udon restaurant chain also serve an array of different kinds of tempura and musubi. The noodles are made fresh everyday in store for customers to watch as they make the noodles while waiting in line. The lines are pretty long during lunch and dinner but the service is fast, so it is definitely worth the wait!
---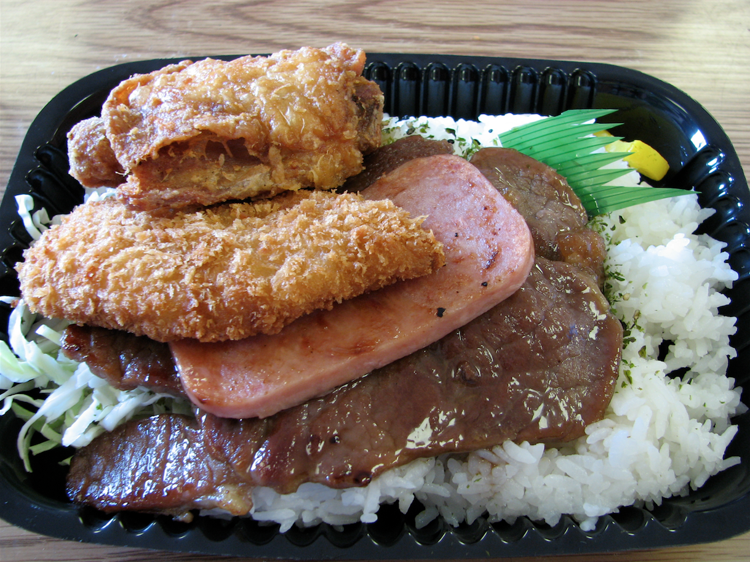 Zippy's
Open 24 Hours
Location: Anywhere on the island, McCully (Nearest to UH)
Must Try: Chili, Zip Pac
Zippy's has been serving the island's favorite local dishes for 51 years now and this makes the restaurant food chain a local favorite. They have plenty of local dishes to choose from but if you can't decide, the signature plate lunch, Zip Pac, is a must try. It comes with teriyaki beef, spam, mahi mahi and fried chicken on furikake sprinkled rice with a side of daikon. Although some of the menu items are quite pricier, most of the plate lunches are under ten bucks.
---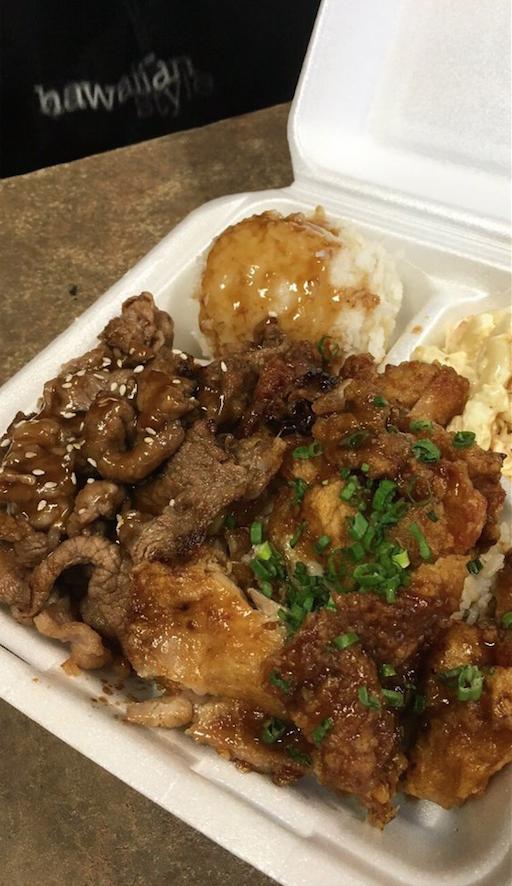 Island Style BBQ
Monday to Friday 5:30 am to 7pm, Saturday 5am to 5pm
Yelp: 4.5
Location: N King Street
Must Try: Hamburger Steak Lunch Plate
Located on North King Street in Kalihi, this small restaurant is known for its vast array of local food menu from breakfast, lunch to dinner. If the regular menu is not enough for you, they have daily special menus that you can choose from as well. Customers love the hamburger steak plate lunch because of its homemade patties and gravy. Famous for their plate lunches, you can enjoy a heavy delicious meal for just under ten bucks.
---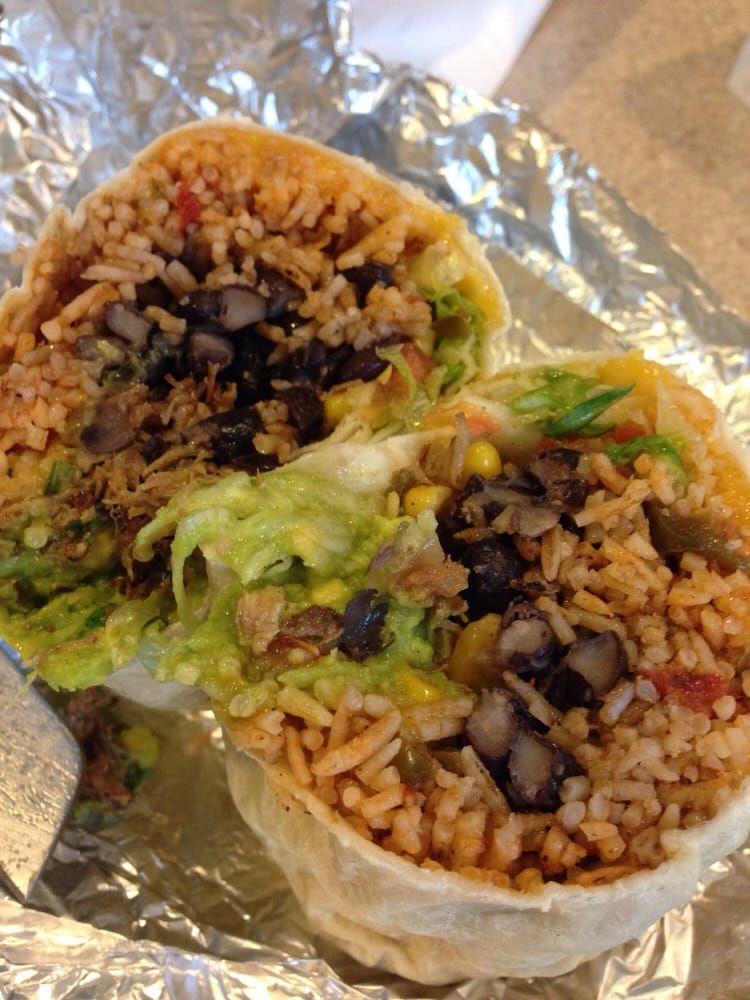 Oahu Mexican Grill
Everyday 7am to 10pm
Yelp: 4
Location: Waikiki
Must Try: Kalua Carnitas Burrito
If you fancy authentic mexican food, Oahu Mexican Grill is exactly what you have been looking for! Customers can choose from the following style they want: burrito, tacos, salad or a bowl. There are six fillings to choose from and one of them is a vegan option. Spanish fried rice, cilantro lime rice and pico de gallo are few of the delicious toppings that customers can choose from to add to their meal. Depending on the amount of toppings you get, the burritos can get quite big! The build-your-own meal restaurant is located in Kalakaua Avenue, just above Burger King. The laid-back interior (and air conditioned!) of the restaurant is the perfect chill spot while overlooking Waikiki beach.
---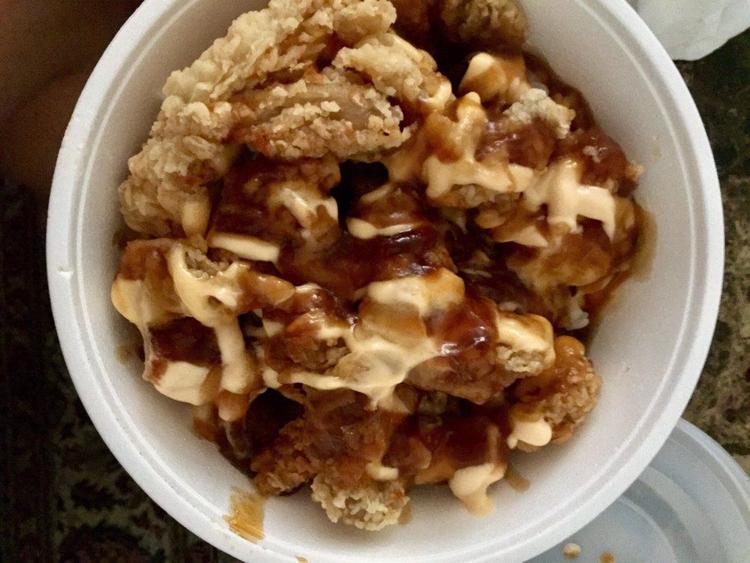 Itchy Butt
Sunday to Thursday 10am to 9pm, Friday to Saturday 10am to 10pm
Yelp: 4
Location: Keeaumoku Street
Must Try: Fried Chicken Bowl
Don't let its funny name stop you from trying out Itchy Butt! This Korean take out restaurant is known for its fried chicken. There are six flavors to choose from including korean, spicy and garlic. Their lunch bowls are big enough to last you two meals (depending on your appetite!) and it only costs less than ten bucks. Also, all meals comes with a drink. They also serve half chicken (8 pieces) and whole chicken (12 pieces). Their bulgogi rice bowl is also a great option if you want a more Korean meal.