It isn't easy to suddenly move back home when home is across the ocean. 
The coronavirus pandemic has altered the reality of international students currently residing in Hawai'i. It has left them struggling with the uncertainty of whether to stay in America or return to their homes, to face the consequences of being quarantined in an undetermined place, and to put their loved ones at risk.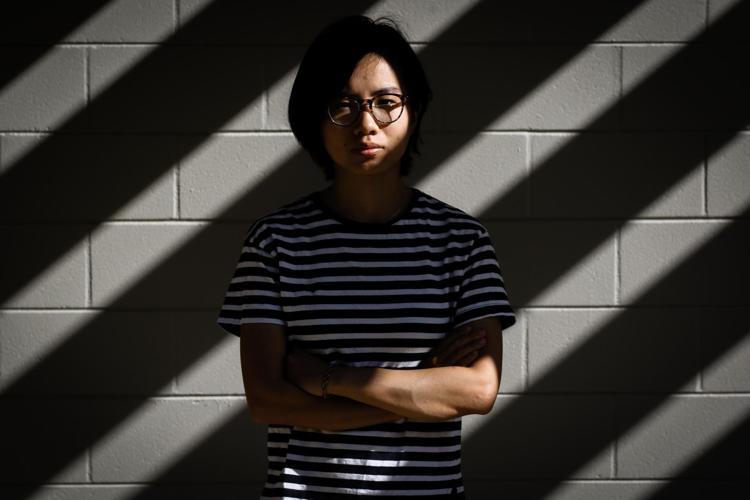 Stuck in Hawaii
Mengshin Lin from Taiwan is a former student of Kapi'olani Community College currently getting her bachelor's in photojournalism from a college in Chicago. She had plans to spend her spring break in Hawaiʻi, but due to the lockdown in Chicago, she purchased a one way ticket to stay in Hawai'i for the rest of the semester. 
"Before flying back to Hawaiʻi, I was considering going back to Taiwan where there still has not been any community spread cases and lockdown," she said. "But I would have to quarantine and live with my mom, my sister, brother-in-law and my one-year-old nephew. The risk of traveling from the U.S. back to Taiwan stops me to do so." 
Currently, Lin spends her time attending her online classes, doing her class projects and documenting what it is like to be in Hawai'i during a pandemic. However, the five-hour time difference has forced her daily routine to start earlier, requiring her to attend her online classes at 4 a.m. HST.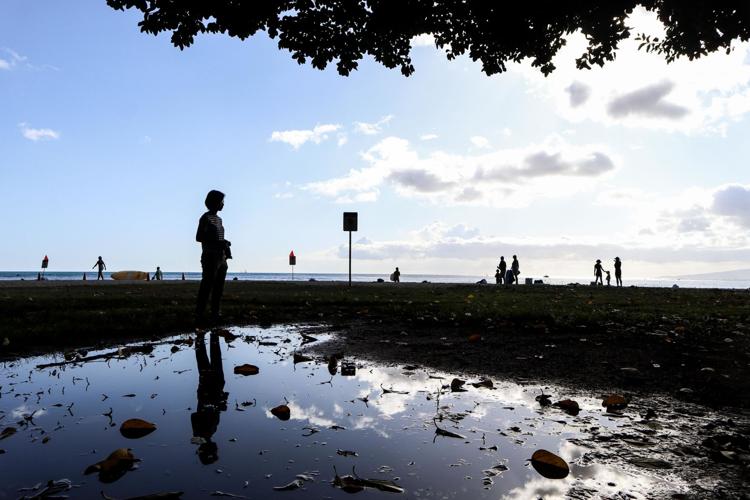 According to Lin, the most challenging part of her experience of this pandemic has been covering events as a student journalist. She specifically remembers a conflict during the recent "Re-open Hawaii" protest. 
"A motorcycle guy kept pushing the gas and trying to hit me from taking photos of him. After I explained I was covering the event, he still grabbed my press ID and yelled at me," she said. "Communication becomes an essential part to covering the news, but the language barrier and pressure during coverage often lead me to make mistakes." 
The majority of college campuses have shifted the remainder of classes online. While many local students have moved back in with their parents, foreign students did not have that option and are stuck on Oʻahu. 
According to a report from the Institute of International Education, more than one million international students were enrolled in college campuses during the 2018-19 academic year. 
"Based on emails and appointment enquiries received from students and campus community, students are troubled by the uncertainties surrounding COVID-19 pandemic. This ranges from issues relating to travels, employment benefits and visa application," Karen Mikel, director of International Student Services at UHM, said. UHM currently enrolls almost 1,000 international students. 
Mikel went on saying that homebound and returning students may face unfamiliar situations and anxiety due to the temporary entry bans and travel restrictions. "Students have to be prepared to change travel plans with little or no warning at all," she said.   
Although the physical office of ISS is closed, staff and advisors are working remotely and continue to provide support and services to international students and the campus community. ISS is currently conducting appointments and workshops by telephone or Zoom meetings alongside processing immigration document requests electronically, providing mailing services for original documents when required, responding to emails, and communicating immigration related news and events to students via email blasts. 
According to ISS, incoming international students for the Fall 2020 semester are expected to confront visa application delays due to U.S. embassy and consulate visa service suspensions. "If and when they receive their visas, students will still be faced with challenges making travel plans amidst COVID-19 related travel restrictions and uncertainties," Mikel added. 
UH officials are planning accommodations for when all campuses are projected to open in the fall. UH Mānoa's Fall 2020 start date is Aug. 24. 
UH President David Lassner said that the university will follow state and CDC protocols for when students fly in from the mainland, international and interisland. 
"We're beginning our conversations now with the state Department of Health to understand how we're going to be able to screen, test and contract trace for people who arrive on our University of Hawaiʻi campuses from somewhere else," Lassner said.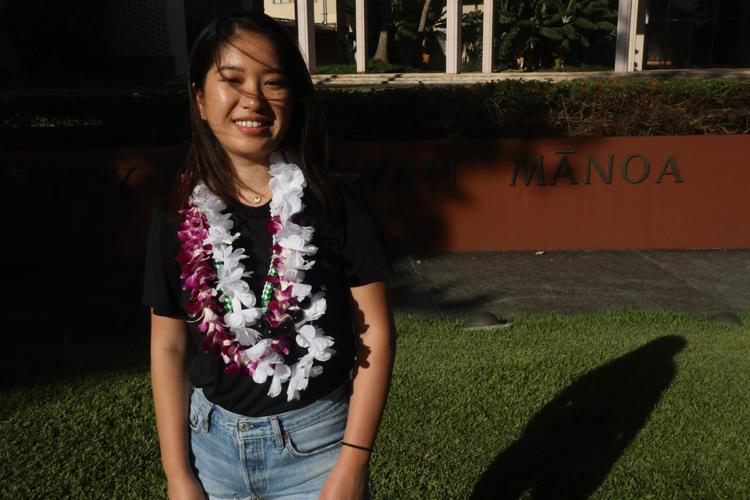 Finding work in Hawaii
The situation is constraining for the graduating students who have plans of getting their desired jobs and for international students the situation is even more complex. Many students had high hopes for their post-graduation plans. However, with the economy going downhill, finding jobs for international graduates is predicted to be tough.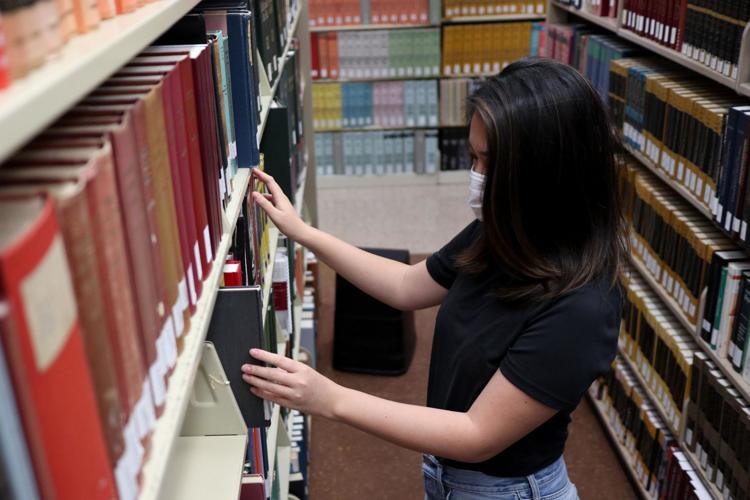 UHM psychology Spring 2020 graduate Gako Kurayoshi from Japan sees finding a job after graduation as a major concern. 
"Because of the current economic situation, many people are unemployed now, and for non-U.S. citizens including myself, it will be extra challenging to find a job," Kurayoshi said. 
Hawai'i has been a home to Kurayoshi for the past eight years, having also graduated from high school in Hawaiʻi. Although she has family in Japan, she has not considered moving back. "I have been living in Hawaiʻi for several years now. I have my loved ones here and it would be hard for me to leave," she said.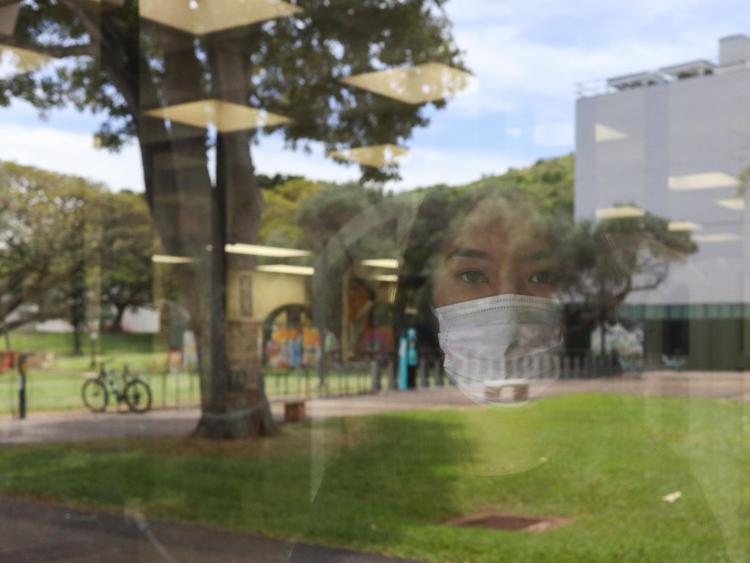 Kurayoshi worked as a front desk receptionist at UHM. While she still worked during the pandemic, her hours declined. Besides running necessary errands, she mostly isolated herself in her apartment in Makiki while limiting grocery shopping to once or twice a week.
An increasing number of foreign students are facing the horror of seeing their financial lives drift apart. Visa restrictions prevent international students from working off-campus.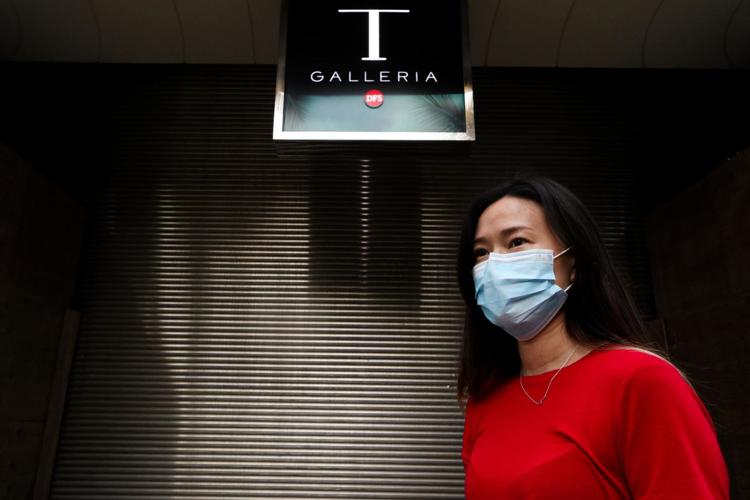 Saving money for college
However, students like Yung-Hsuan Yu face a different circumstance. Yu is from Taiwan and a former KCC student. She is currently working for an architectural farm in Honolulu under optional practical training (OPT), which is a year-long job permit that allows international students to work off-campus post-graduation. 
During her time at KCC, she faced unforeseen financial hardship which led her to work as a make-up artist at Waikīkī's T Galleria by Duty Free. After the store temporarily closed due to COVID-19, Yu faced an impermanent layoff until further notice from the company. 
Currently, she is focused on saving money to go back to college and earn her bachelor's degree. Although her bank account dwindles, her aim is to relocate to a college in the continental U.S. by saving money from her current job as a web editor.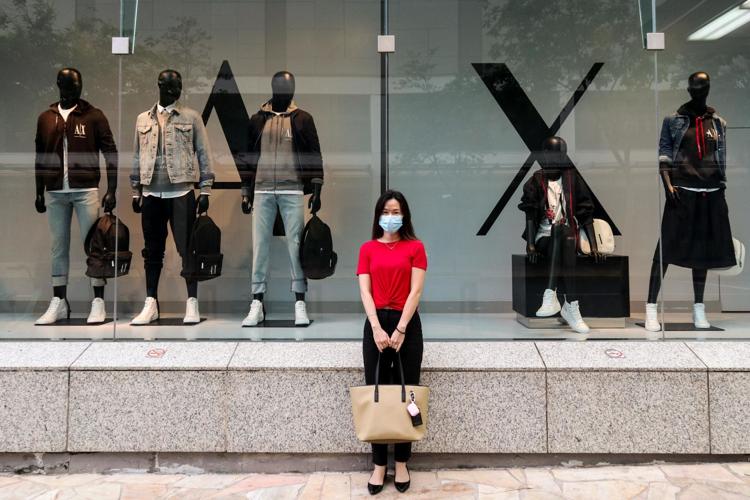 "After my graduation I tried to earn enough money. That's why I applied for OPT for a year and maybe if I have enough money I can transfer to a college to finish my degree. But this thing (the pandemic) happened at the beginning of this year so I am super worried about earning enough money to go to college," Yu said. 
She hopes to transfer to a university to major in web design this year. However, with the deadline approaching soon, her uncertainties continue to be prolonged. 
Yu also started showing symptoms of the coronavirus at the beginning of the pandemic, which later turned out to be negative. Because of this, she strictly quarantined herself in her apartment for fourteen days.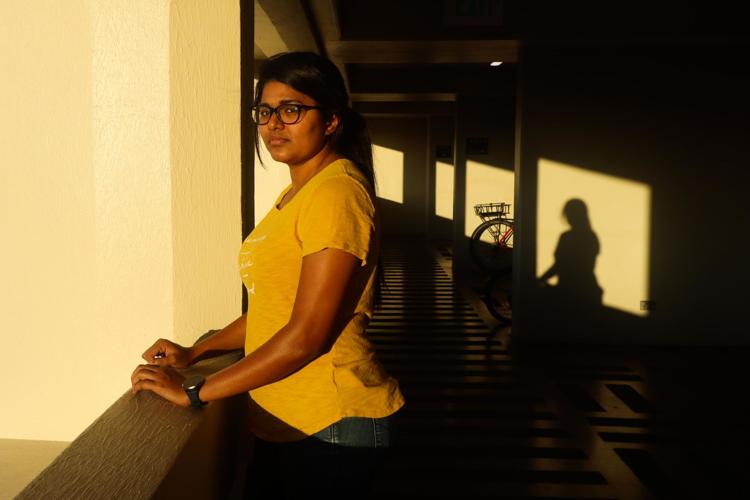 Putting life on hold
This pandemic didn't frighten Farjana Snigdha at first. It was not until coronavirus concerns escalated among the residents at the UHM graduate housing that changed things. Snigdha is one of the few graduate students from Bangladesh finishing a master's degree in electrical engineering.
She chose to leave graduate housing after some residents began showing symptoms and were quarantined in a separate housing facility. She has temporarily relocated to an apartment off-campus and hopes to return to the housing after the pandemic abates.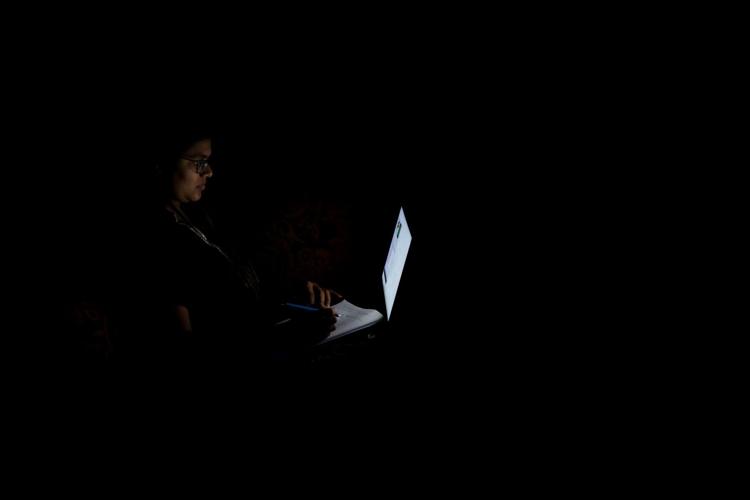 Snigdha was on schedule to graduate this semester, but the pandemic has disrupted the flow of her research work.  
"All my classes became online but my lab is closed to ensure the safety of all the students. I can't do my lab work online. All my research work has stopped for now, so I have to extend one more semester to complete my master's," she said. 
In addition to graduation, her internship and Institute of Electrical and Electronics Engineers conference were cancelled as well. Being a research assistant, her funding to support her degree was accepted until this semester, but now she is actively searching for a funding source to continue her research work for the next semester.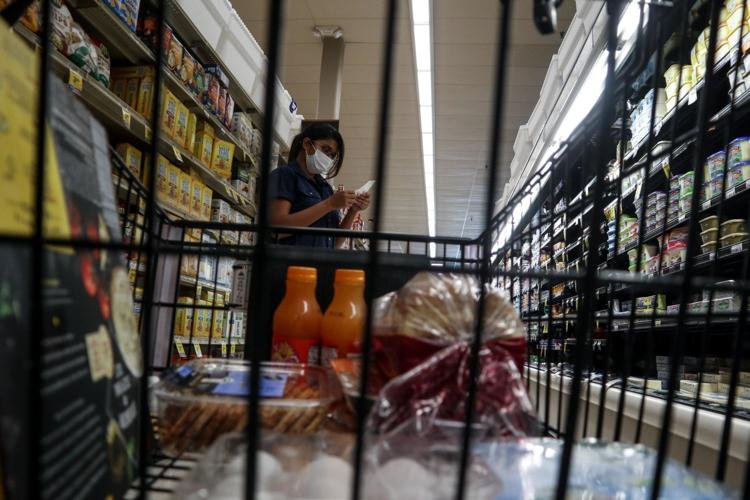 The rippling effects of the virus did not spare Snigdha's personal life either. Right after finishing her master's degree, Snigdha was supposed to get married this summer at her home in Bangladesh. While she was planning to purchase a ticket to fly back home after two years in the U.S. to get married in front of her family, the pandemic changed her timeline. 
"We had to cancel all our wedding plans, now we are not even sure when we can meet as my fiance lives in Canada," she mentioned. Currently, the U.S.-Canadian border is closed to nonessential travel.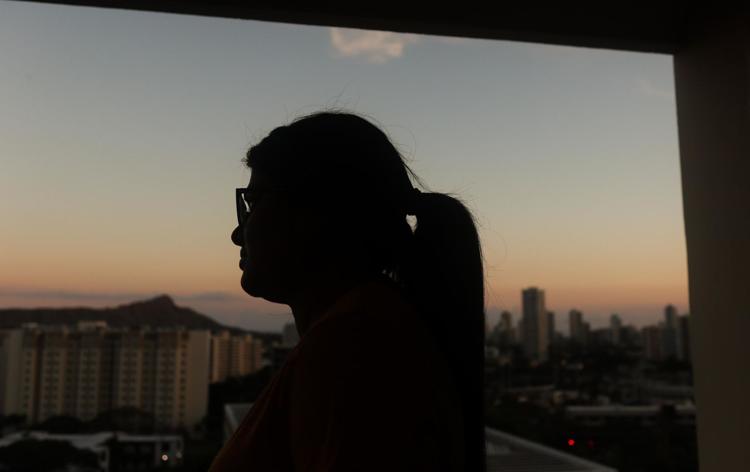 Most of her friends had left the island before she could bid them a proper farewell. She now fears the uncertainty of seeing them again. Although she could fly back home, she says that the flight route she intended to take has a long layover and is now risky.  
Even though the whole world is falling apart for her, she believes this stay-at-home time is the best chance to finish chores, organize belongings and learn new skills. 
"I am doing an online yoga session, cooking a lot of new recipes for the first time. I am also trying to learn how to play ukulele. I am planning to learn a new coding language on Coursera, this is the best time to learn a new thing," she said. 
"Everything has an end," she added. "So, this too shall pass. During this time, we need to be strong and keep our friends and family close and connect with them frequently."