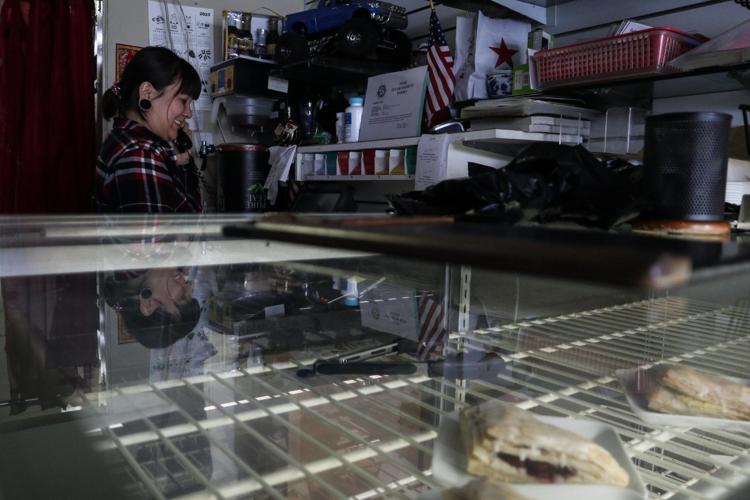 When University of Hawai'i and William S. Richardson School of Law alumnus Ross Uehara-Tilton recognized the existential threat COVID-19 posed to his fellow small business owners, he knew something had to be done. 
"It's the stress others are feeling that is more stressful to me than my own stress," Uehara-Tilton said. 
Uehara-Tilton, who works as an attorney and took over "The Curb" with his husband three years ago, is one of the members of "Keep It Kaimuki," a grassroots organization that works "to encourage collaboration and partnerships" among small, local businesses in the area, according to the organization's official website. With the help and support of other KIK merchants, the "Keep It Kaimuki Small Business Relief Fund" was created on March 18. 
What is the "Keep It Kaimuki Small Business Relief Fund"? 
According to kaimukifund.org/, the fund was set up to support small businesses who cannot operate during the pandemic:
"We are facing prospects of collapsing revenues, tough decisions surrounding laying off employees, and struggling to keep our doors open. Most of us do not have the financial stability needed to survive, and without help, we will be forced to close our doors. However, we are resilient, and our community will persevere." 
As the president of the "Keep It Kaimuki Small Business Relief Fund," Uehara-Tilton is determined to maintain mutual support for his community, especially since Kaimuki has retained what he calls a "small business character." 
"Our primary goal with the fund is to support the shops that cannot stay open," Uehara-Tilton said," "Kaimuki is one of the last 'small business' areas on Oʻahu. Everyone knows each other."
Summer Shiigi, the owner of and creative entrepreneur behind "TEN TOMORROW," a clothing brand that produces "effortlessly chic paradise wear for every day, anywhere," echoes Uehara-Tilton's sentiments. 
"I feel like Kaimuki has a network; we've really been there for each other. Partly because Kaimuki is residential, the neighborhood is rallying," Shiigi said. "I'm really proud of being a part of the Kaimuki area. People have a little bit more heart, but I worry about the businesses that don't get that."
Shiigi also works closely with Jordan Lee, the owner of "The Public Pet" and founder of "Keep It Kaimuki."
Staying resilient: How COVID-19 is affecting business in Kaimuki 
Jeremy Shoda is the owner of "Shop Toast," a design studio and gift shop that first started in 2006 and has now found its home in Kaimuki. The shop is located in the same area as Restaurant XO and The Beauty Salon. 
In an email interview, Shoda mentioned that, like many in the service and retail industry, his business has been affected by the pandemic. 
"The Keep it Kaimuki community is mostly made up of retailers and restaurants that have been heavily impacted by the COVID-19 pandemic. Retailers like myself were deemed non-essential so we are not allowed to open our brick-and-mortar locations," Shoda said. "Restaurants needed to switch to take-out only services which greatly diminished their customer base…the area is a ghost town right now. We've needed to focus our attention on online sales." 
For Shiigi, COVID-19, as well as Gov. David Ige's "Stay at Home" mandate, has caused all production at "TEN TOMORROW" to cease. 
"We are a brick and mortar store for the most part. Our business on the first floor is a store; our second floor is our design workspace. With this 'Stay at Home' mandate, we've officially closed our store and workspace. We also halted our production," Shiigi said. "We've had to move quickly. Thankfully, we've been preparing for a 'Stay at Home' mandate, so as a team we were able to regroup."
Like Shoda, Shiigi has had to shift her focus to TEN TOMORROW's online store, a transition that has caused anxiety. 
"We're fully operational online. A lot of orders are coming through, more so than we were open. 95 percent of our business has been walk-in. It was scary depending on our online store." 
Getting involved: Expanding the support system 
During a time when physical distance is necessary for public health and safety, there are ways to show community support for each other. When asked how students can assist with creating a space for mutual support, Uehara-Tilton offered ideas, including donating to the fund and promoting small, local businesses on social media. Yelp reviews are also an alternative. 
"Sharing personal experiences is one of the most powerful forms of marketing," Uehara-Tilton said. 
Shoda encourages people to show their support through online purchases and ordering take-out from local restaurants. 
"We are all going to need the support of the local community at this time. It would be great if the local community would support online shopping and take out dining from all Hawaii businesses, Keep It Kaimiku businesses included," Shoda said. "We currently have a free shipping promo on our website for followers of the "Keep It Kaimuki" Instagram page…the free shipping code 'keepitkaimuki' is valid until the end of April."
Shiigi realizes that some brands can be expensive, so using social media is a great tool to show support without needing to use dollars. 
"I know that I'm a 'Made in Hawaii' product, so my price reflects more of that. For students, I realize I am an expensive brand for them. Aside from online orders, social media is huge," Shiigi said. "Even just sharing our stories, sharing who we are, sharing what you like about us can have a huge impact on that - that power to create a buzz. Even if you can't afford something yourself, even a 'share' or a comment can mean something to someone in times like this." 
For more information about the "Keep It Kaimuki Small Business Fund" or "Keep It Kaimuki," you can visit their websites here and here.