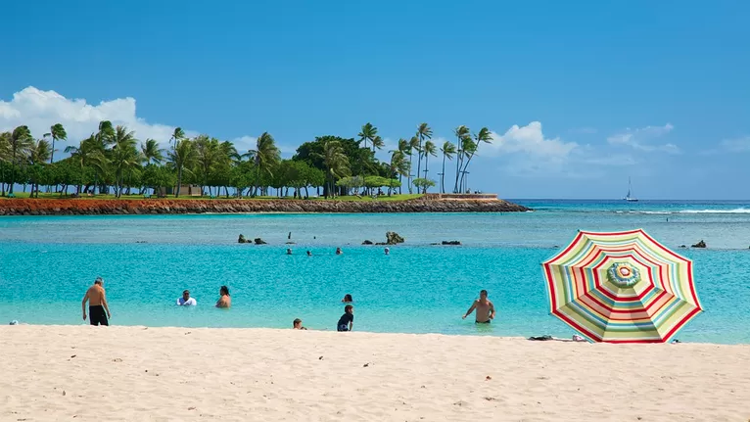 After a month-long stay-at-home order, residents of Oʻahu are allowed to once again partake in small group gatherings and activities on Thursday, per the "recovery framework" announced today by Mayor Kirk Caldwell. 
"As we reopen our community once again after our second lock down, we used this month-long stay-at-home, work-at-home order to reset our reopening strategy," said Caldwell at today's press conference. 
Split into four tiers, the reopening of Oʻahu will be contingent on the number of COVID-19 cases reported daily. 
Tier 1 is categorized by 100 or more cases, tier 2 by 50 to 100, tier 3 by 20 to 49 and tier 4 by 20 or less cases. The restrictions imposed on the island will be based upon whether the cityʻs daily COVID-19 cases increases or decreases.
"It's easy to move backwards. So if cases surge, we move back. If cases come down, we keep moving forward," Caldwell said. 
Starting Thursday, Oʻahu will be in the Tier 1 category and will have to remain in Tier 1 for at least four consecutive weeks. In order to move from Tier 1 to Tier 2, the island must record 2 consecutive weeks of Tier 2 case numbers. 
In the Tier 1 category, groups of 5 people or less are allowed to partake in outdoor activities such as parks, beaches and outdoor exercises. Businesses such as restaurants, movie theaters, retail and other stores are restricted to 50% capacity with groups no larger than 5 people. 
This reopening is being approached with an abundance of caution to avoid repeating the alarming surge of cases the first time Oʻahu reopened. 
"We didn't want to repeat what we did the first time where we rushed to the finish line opening up almost everything within the first three months," Caldwell said. 
Mayor Caldwell spoke on the realistic timeline of a COVID-19 vaccine being created and that the state's reopening needs to fall in line with those realistic expectations. 
"Unfortunately, it's very apparent that that vaccine may not be coming till next year...we need to live with this virus...so we can be reopened and living okay without destroying our lives physically or our lives economically," Caldwell said. 
While the reopening of Oʻahu still limits gatherings and activities, residents can now enjoy some normalcy after a month of being in limbo. 
A full list of the permitted activities, businesses and group gatherings can be found below.