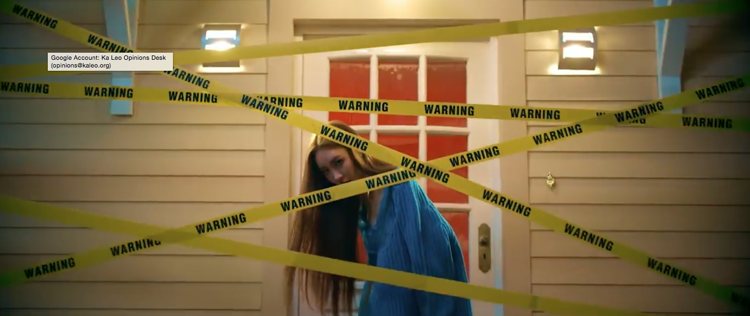 If your lover was sad, would you comfort them, or leave them be?
Korean pop solo artist and former Wonder Girls member Sunmi answers this question with a mystifying, domineering twist in her new Extended Play (EP) "WARNING" (2018).
The EP marks Sunmi's third music release since Wonder Girls' disbandment in 2017 and includes five new tracks, as well as her two previous singles "Gashina" (2017) and "Heroine" (2018), which both peaked at #24 and #2 on the Billboard Korea K-Pop 100 chart, respectively.  
With recurring themes of dominance, infatuation, and bittersweet romance, the EP displays a mature, though jaded, Sunmi, whose perspective on love is changing.
Addict
The first song on Sunmi's new EP, "Addict," is sung completely in English. Backed by EDM-like beats and the sound of a bullet ricocheting off metal, the song establishes Sunmi's dominance in her relationship or career (perhaps both).
It sets the tone for "WARNING," hinting at the change of attitude toward love Sunmi will undergo throughout the sequence of songs on the EP.
Siren
The title track "Siren" has garnered almost 11 million views on YouTube, with about 4 million gained on the day of its release.  Although it has only been a week since the EP first came out, "Siren" is number one on Melon, a South Korea online music store and streaming service, as of Sept. 11, 2018.
"Siren" highlights a dominant Sunmi who is not afraid to let go of her lover, who she repeatedly hurts. The name of the song refers to the "sirens," creatures from Greek mythology that "are described as beautiful but...dangerous," and "are known for seducing sailors with their sweet voices, and, by doing so, lure them to their death," according to Ancient Origins.
Like a siren, Sunmi has seduced her lover, but she expresses her annoyance toward them and their infatuation with her
"Just let go/ don't even hesitate," Sunmi sings, "In your fantasy/ I am not beautiful."
The confident (and brutally honest) personage that Sunmi portrays is a refreshing change to her image in"Gashina" and "Heroine," which depict Sunmi as an innocent, wounded woman that is accepting of getting hurt in a romantic relationship.
"I'm gonna hurt you/ you know that," Sunmi sings, "Even if you're sad/ I don't cry."
The accompanying choreography to the song features a mixture of sharp, feminine movements that enhance Sunmi's "siren" image, reminding her lover (and fans) that although she is beautiful, she is a force to be reckoned with.
Curve
The third track "Curve" has a jazz-like sound that evokes a sultry, heavy atmosphere. Although the meaning of the song is dependant on one's perception, the lyrics hint at intimate relations with someone, particularly a couple's first night together.
"You're probably pretty nervous right now/ you probably don't know where to look," Sunmi sings, "Everything'll be okay/try breathing."
Following with the EP's theme of romance, the track has instances of innocence and loyalty that lust-based relationships tend to lack.
"If you're scared of being alone/ I'll stay by your side," Sunmi sings, "It's alright/ I'm with you, baby."
Although discussing a mature topic, the song illustrates the natural and often eventual exploration of private territory in a couple's relationship. The contradicting, innuendo-filled lyrics and innocent phrases further depict the amalgamation of love and physical, sexual attraction.
Black Pearl
Sunmi introduces a bittersweet love in her fourth song "Black Pearl." Similar to "Curve" with its incorporation of jazz, the song focuses on a relationship in which one person is seen as a product, instead of an individual. The lyrics imply that this person is being forced into different roles by their significant other.
"It's dirty/ it hurts," Sunmi sings. "Why are you forcing me to drown?"
The song can also be interpreted as Sunmi's view on fame and how she, as a celebrity, is a product for her audiences to enjoy. Rather than support Sunmi for who she is, audiences only love the image Sunmi illustrates for herself.
"It's like a gem/but you don't even know what's inside," Sunmi sings, "Even if it's a little bit/ I'm still me."
Secret Tape
The last track on "WARNING," "Secret Tape" contains a gentle guitar strum that evokes a dreamy, lonely feeling. Accompanied by the sounds of a cassette tape, the scandalous nature of the lyrics implies a secretive (and possibly forbidden) relationship and reveals one's desperate desire to be with someone.
"It won't take long," Sunmi sings, "It's between us two only/ don't tell anybody, promise?"
Compared to the other songs on the EP, "Secret Tape" best encompasses the theme of "bittersweet romance," and may evoke feelings of sadness, depending on how the lyrics impact the listener.
Beware of the siren
Released on Sept. 4, Sunmi's "WARNING" portrays one's dominance in a relationship, along with common themes such as infatuation and bittersweet romance. Those who enjoyed Sunmi's previous solo releases, including those she made prior to the disbandment of Wonder Girls, may like what she offers in this EP. Since most of the songs are in Korean, those who are not used to, or perhaps dislike, listening to music sung in a different language may not find it appealing.
Sunmi's EP is streaming online on YouTube, and can be purchased on iTunes.