The Native Hawaiian Student Services now lives in a newly renovated space in QLCSS 113. The new location is fully equipped with computers, smartboards, co-working spaces, a lounge and counseling centers. 
"There is a consolidation of services you'll get from stopping by here," Willy Kauai, director of the Native Hawaiian Student Services, said. 
The NHSS provides a variety of services for anyone who decides to walk in. There are counselors ready to help you with your career and wellness, along with personalized scholarship and financial aid assistance. Other services include regular workshops designed to teach Hawaiian leadership and innovation, tutoring in Math, English and 'Ōlelo Hawai'i, and even a study abroad program that explores Hawaiian history around the world.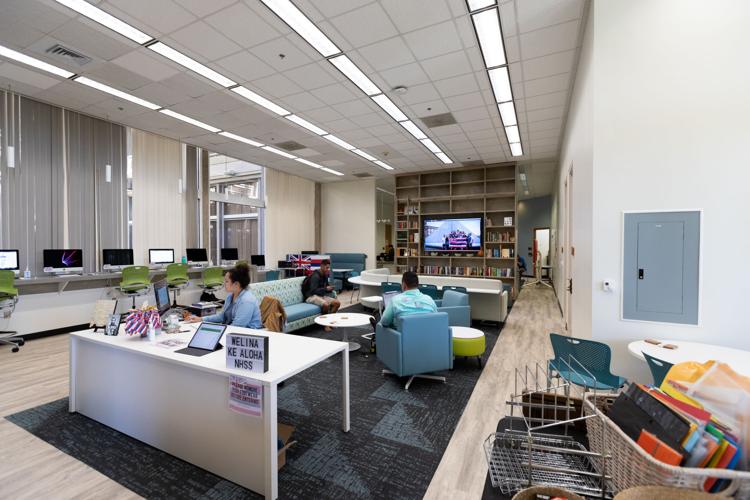 "We look into disparities with regards to services provided to Native Hawaiian Students," Kauai said. "We try to transform the institution and its service to Native Hawaiians." 
Willy Kauai is the second ever director of the NHSS. He has held his position for five years. Before taking this position, Kauai was a doctoral student in political science at UH Manoa before becoming a professor. Now, he is using his administrative position to help Native Hawaiian students and faculty. 
Kauai believes that a major concern going forward is the declining representation of Native Hawaiians at the university, but he remains hopeful that the NHSS will help change that with its new services, funding and hale. 
The NHSS first opened its doors in 2008 and typically gives preference to students of Native Hawaiian descent or with interest in Hawaiian studies.