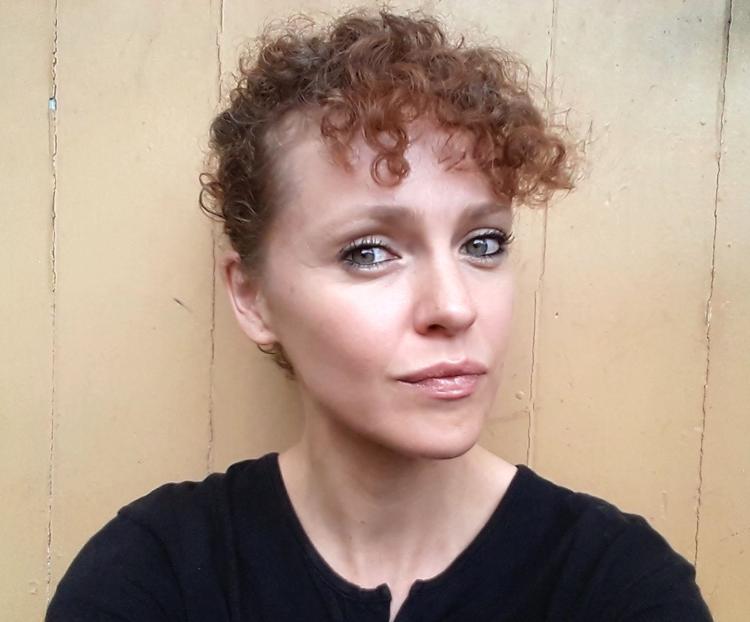 "The Black Mirror series invites its viewers to think about what it means to be truly human," Carmen Nolte-Odhiambo, assistant professor of English at the University of Hawai'i West O'ahu, said. 
Nolte-Odhiambo came from a small town in Germany called Mettmann and immigrated to Hawai'i in 2000, obtaining her doctorate in English from UH Mānoa in 2013.
At UHWO, she teaches courses regarding children's and adolescent literature, feminist and queer theory, British literature, cultural studies, and folklore and fairy tales. Her research lies in the interdisciplinary field of childhood studies. 
Her most recent work is entitled "Through the Black Mirror: Innocence, Abuse and Justice in 'Shut Up and Dance," which was published this year in "Childhood, Science Fiction, and Pedagogy." According to Nolte-Odhiambo, her chapter explores the precarious borderlands between childhood and adulthood. 
This question of the true meaning of being human emerges with the Black Mirror series and has inspired her deeper inquiry on children, who are typically regarded as not fully-fledged, individual subjects, but rather as adults-in-the-making, or not-yet-proper persons; the episode "Shut Up and Dance" resonated with what she had in mind. 
Nolte-Odhiambo shared in an email interview that her reading of the episode focuses on its adolescent protagonist, Kenny. "For much of the episode, viewers are made to feel pity and compassion for Kenny, in no small part because he is only a teenager who appears to be more child-like than grown-up; but all that changes at the end when Kenny seems to morph from victim into predator," she said. "What does Kenny's uncanny ability to occupy the positions of both victimized child and predatory adult suggest about the perilous space of adolescence? Given that childhood and adulthood are two purportedly contrasting spheres, what contradictions populate the transition of adolescence? It is questions such as these that drive my chapter's inquiry."
Likewise, her chapter delves into understanding why children are perceived as dependent and vulnerable, and why childhood is narrated in terms of potential victimization, suggesting that the dominant discourse that involves child abuse, of which Kenny is both a victim and a perpetrator, ultimately dehumanizes children and their abusers. Furthermore, her chapter looks into the episode's critique of retributive justice.
"Compelling its viewers to develop affection for child-like Kenny before it is revealed that he is far from innocent, "Shut Up and Dance" implores us to imagine and implement new conceptions of justice based on the possibility of redemption rather than revenge," Nolte-Odhiambo said.
She adds to this discussion by scrutinizing the norms of childhood through the lens of queer theory, further investigating the contradictions that permeate contemporary ideas about what children are or should be like, especially in respects to their ostensible lack of sexuality and agency. As she puts it, it is during our childhood when we acquire a sense of what is normative and what is abject, and that imparting this familiarity with cultural norms is often the intent of children's literature and children's media. 
"Hence queer theory and childhood studies have much to tell each other about normativity, and my chapter seeks to contribute to that discussion," she said. 
Her chapter falls under the thematic aims of "Childhood, Science Fiction, and Pedagogy," which gathers diverse chapters from different disciplinary perspectives that collectively examine children and their representation through a science fiction lens. The book encourages readers to rethink hegemonic ideas about childhood and pedagogy, to explore alternative readings about popular culture, and to consider posthumanist ethics. In other words, this book offers a fresh perspective for everyone.
The book's section "Affect" discusses the taboos and emotions that are culturally tied to childhood. Through critically interrogating the overlaps between constructions of childhood and victimhood, Nolte-Odhiambo's chapter contributes to the book's mission of rethinking definitions of childhood. 
"My chapter and the collection as a whole strive to make visible (and therefore, consciously thinkable) the manifold culturally constructed aspects of childhood that we tend to take for granted," she said. 
Moreover, she says that her chapter takes up the book's subtitle, Children Ex Machina, meaning, as the editors put it, "the machine constructs childhood," which in turn, "constructs worlds, societies, lives, and relationships." Elaborating that her chapter builds upon this idea that childhood rises out of the machine, it is much less a natural state than it is an assemblage of dominant cultural attitudes about children.
"The Black Mirror episode, I moreover suggest, employs a maneuver we might call 'childhood ex machina,' modeled after the plot device 'deus ex machina,' which brings about resolution in a play's final act – only that it is here not the intervention of a god but the evocation of children that effects the episode's denouement," she said.
In the end, Nolte-Odhiambo hopes to push thinking that defamiliarizes the familiar and to re-evaluate what she and others believe they know.