Snorkeling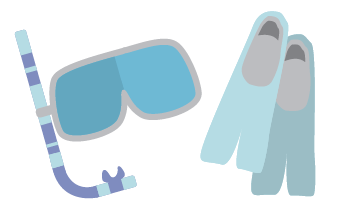 Snorkeling is a way to get in the water and experience some of the ocean life that Hawai'i has to offer. Grab your GoPro and snorkel gear and head to the popular north shore snorkeling spot Shark's Cove for an experience you won't forget. Get there early, as it tends to get crowded with tourists who want in on the action. There is free parking available, but it fills up quickly. If you don't have any snorkel gear, you can rent some from the rec center.
Shark's Cove
Kamehameha Highway 
Pupukea, HI 96712
Hours of Operation 
Mon.-Fri.: 12 p.m. - 4 p.m., Sat.: 10 p.m. - 1 p.m.
Kayaking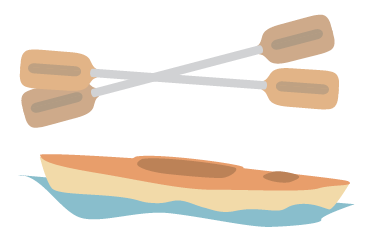 Kayaking is another water activity that can keep you active and cool over the break. Kailua beach has options for rentals or a guided tour and lesson. If you're feeling adventurous, paddle out to the Mokulua island and explore. Kailua Beach Adventures offers a discount on your rental if you book ahead online, and you can get 25 percent off all activities if you "check in" on the company's Yelp. 
Tip 
Bring sunscreen, and rent a dry bag so that you don't have to worry about your phone taking a dive.  
Kailua Beach Adventures
130 Kailua Road, Ste 101B
Kailua, HI 96737  
Hours of Operation
Mon.-Sat.: 8 p.m. - 5 p.m., 
Sun.: 8:30 a.m. - 5 p.m.
Price
(Online Reservation) Single Kayak ½ day $59, Full day $69
Kayak permits not issued on Sundays.
Parasailing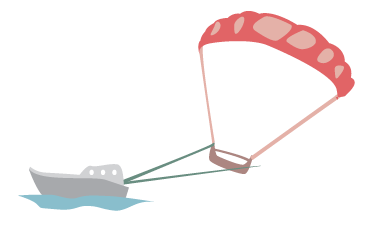 For all the thrill seekers out there, X-Treme Parasail is something you won't want to miss out on. This adventure is close to campus and convenient if you want to stay close to town. They offer four different line lengths — 500 ft., 700 ft., 850 ft., and 1000 ft. — all giving you killer views of the shoreline and the entire Waikīkī area. After checking in, riders are taken out on a boat where they go up into the air for about 6-8 minutes until they are reeled back down.
Tip 
Wear sunscreen and consider purchasing the photo package. 
X-Treme Parasail 
1085 Ala Moana Blvd., Slip A
Honolulu, HI 96814
Hours
Vary, must book in advance
Price
Prices vary depending on date or time chosen
Submarine Scooter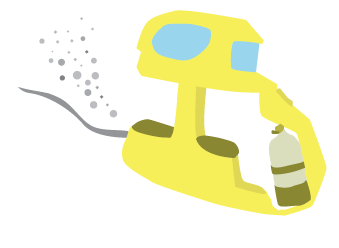 If snorkeling or kayaking didn't grab your interest, get the best of both worlds by taking a ride on a Submarine Scooter. At Island Water Sport Hawai'i in Hawai'i Kai, a group of staff and experienced divers take customers out on a boat to a designated area where you will get on an underwater scooter and go underwater for twenty minutes. Once there, you can see different kinds of marine life, from fish to sea turtles. Underwater submarine scooters give you a unique experience by allowing you to effortlessly ride underwater with no diving or scuba experience necessary. Remember back in science class when you would turn a glass upside down in a bucket of water and no water would enter the glass? These submarine scooters are based on the same concept; a seal is formed as you descend so that your face stays dry inside the underwater bubble.
Island Water Sport Hawai'i
377 Keahole St., Ste 208B
Honolulu, HI 96825
Hours of Operation: 
Mon.-Sun.: 8 a.m. - 5 p.m.
Price 
$99