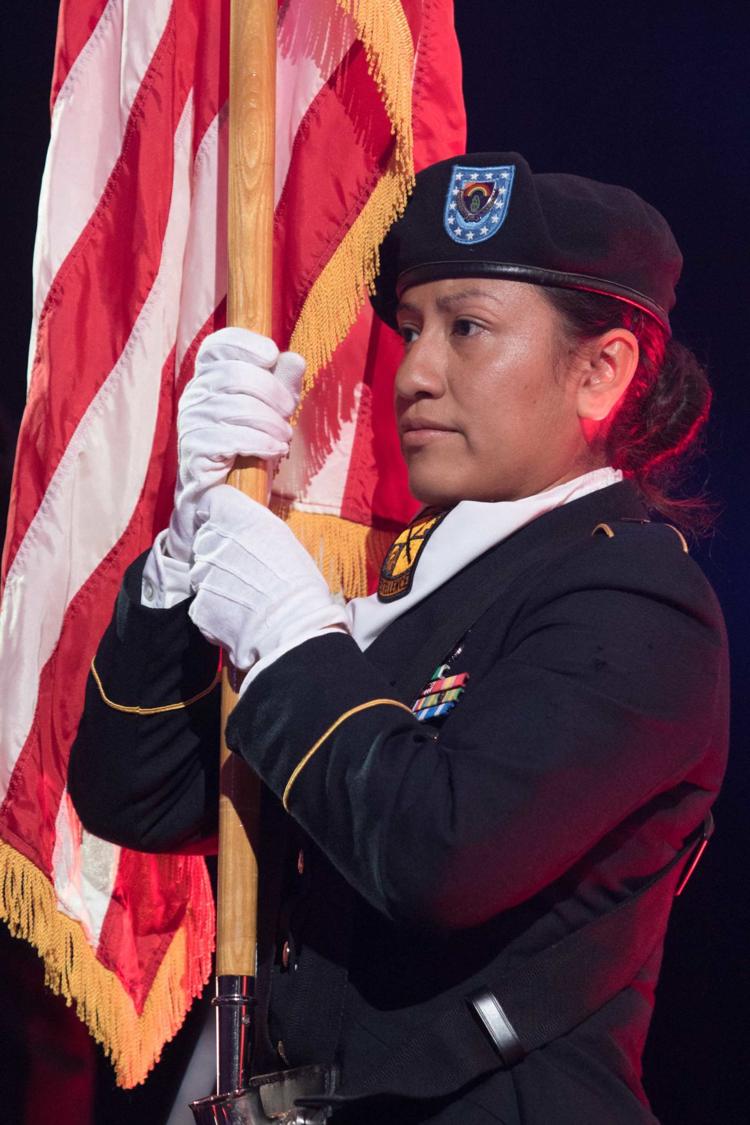 When 4-foot-11 University of Hawaiʻi at Mānoa sernior and Army ROTC Warrior Battalion cadet Angie McCallister found out she would be commisioning into the U.S. Army's Aviation Branch, she and her fellow cadets got to hear a slightly altered version of her morning voice. 
"I screamed," McCallister said. "It was a shock. I couldn't believe it."
After she graduates this spring, McCallister will be spending about two years at Fort Rucker, Alabama, the "Home of Army Aviation," to attend flight school. There, she will become part of the 10% of female pilots that make up the Army aviation community. 
This achievement is the start of a long awaited lift-off, one that threw McCallister for a turbulent, but rewarding ride. 
Lacing up her boots
At first, McCallister did not know she wanted to become a pilot. Before making Mānoa hers, she was a Staff Sergeant in the army and began attending the university in Fall 2018 via the "Green to Gold: Enlisted to Officer Program." This program allows enlisted soldiers to pursue a baccalaureate or graduate degree and earn a commision as an Army officer, according to goarmy.com.
"I'm on active duty still for the Army; I'm just full time at school," McCallister said. 
McCallister's military journey first started when she was a JROTC cadet at her high school in California. She knew then that she wanted to join the Army, but the key question was when. 
"My mom had gotten sick so I decided to stay home with her, go to college first," she said. 
"I got her settled in and she was doing more fine on her own. Then, I got married."
According to McCallister, her husband reminded her of her desire to enlist. 
"He was like, 'Weren't you supposed to join the army?'" McCallister said. "So the same day, I went and I signed and I joined the Army." 
McCallister had no idea that she wanted to become a pilot until she went to Fort Riley, Kansas for her first duty. There, she was placed in an aviation unit where she worked around pilots, especially female ones, who told McCallister that there were not enough female pilots. Since she was well-acquainted with them, McCallister was able to get an indirect feel for the field and found an interest forming. 
It was the rarity and the challenge that helped kick-start the engines. 
"There's more requirements for a female pilot. Not just anybody can do it. I wanted to be that small portion," McCallister said.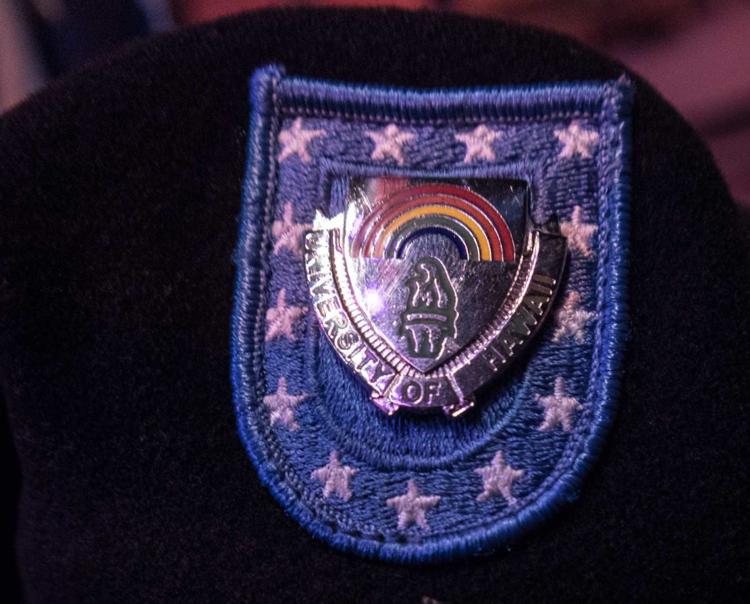 Preparing for take-off 
While pursuing her degree, McCallister was also working toward her dream of becoming a female pilot by setting up an appointment with a flight surgeon who, according to goarmy.com, provides "aviation and general medical services for Army aviation personnel."
But what is a ruck march without dips in the road? 
"The first flight surgeon I met with told me 'You should just quit. Why are you going to waste your time?' I felt it was disrespectful," McCallister said, "But I went with it and was like, 'Whatever. I'm going to move on from this. Just give me the paperwork and let me leave.'"
The next attempt was more successful. As McCallister got closer to seeing her dream take flight, she also gained a supporter. 
"I made a new appointment with a different surgeon. She was a new flight surgeon that had gotten to Schofield Barracks," McCallister said. "Everything I had to do to get where I was, I wouldn't have done it without her. She would tell me, 'There's a lot of short female pilots. You can be one of them.' Thank God for her." 
To commision into aviation, cadets must pass the Selection Instrument for Flight Training Exam (SIFT) and a flight physical. Balancing academics, fulfilling requirements to gain commision and preparation for these tests proved to be stressful. 
"After the spring of 2018, we went to Advanced Camp, which is one of the last fulfillment requirements to commision. I was still at the point for the SIFT test. Before you can do any physical evaluation, you have to show you passed this test," McCallister said. "Studying for the SIFT is very, very hard. It's a lot of physics, a lot of stuff that has to do with the aircraft."
After passing the SIFT and the first part of her physical, McCallister moved to the second part of the physical, which she failed; she did not reach the minimum required wingspan of 159 centimeters. 
McCallister found the challenge: the In-Cockpit Anthropometric Evaluation, or ICE, in order to continue. ICE requires participants to be measured in four aircrafts, all with different airframes. These crafts are UH-60L/M (Blackhawk), AH-64 D/E (Apache), CH-47 (Chinook), and the UH-72A (Lakota). 
"They couldn't schedule my appointment until after I finished camp, which wasn't until August and I had two months left to submit my packet," McCallister said. "Within two months, I had to get evaluated in four different aircrafts from four different units, which is almost impossible to coordinate. There's four different aircrafts. That means four different pilots. You can't use the same pilot to measure you in the same airframe because they're not specialists in that airframe." 
With some help from the female flight surgeon, McCallister was able to schedule appointments and successfully completed the Blackhawk, the Apache and the Chinook. 
The last hurdle was the Lakota. The only Lakota in Hawaiʻi is on the Big Island. 
"I had three days left before the end of my packet to be submitted. I called up someone with the National Guard, asked 'Is there any way?' And he was like 'Yeah, we'll get you in on Monday."'
At this time, McCallister was preparing for midterms, and to take her test with the Lakota, she would miss a midterm preparation day. Thankfully, her professor, Dr. James Bayman of the Anthropology Department, sent her off with support. "He was like 'Go for it, Angie. I know what you're trying to do,'" McCallister said. 
The National Guard flew her out to the Big Island for the Lakota, which she also passed. Her application submission soon followed. 
"It was very stressful. I think I was crying a bunch of times," McCallister said.  I was like 'Did I make it?' I would've hated not trying."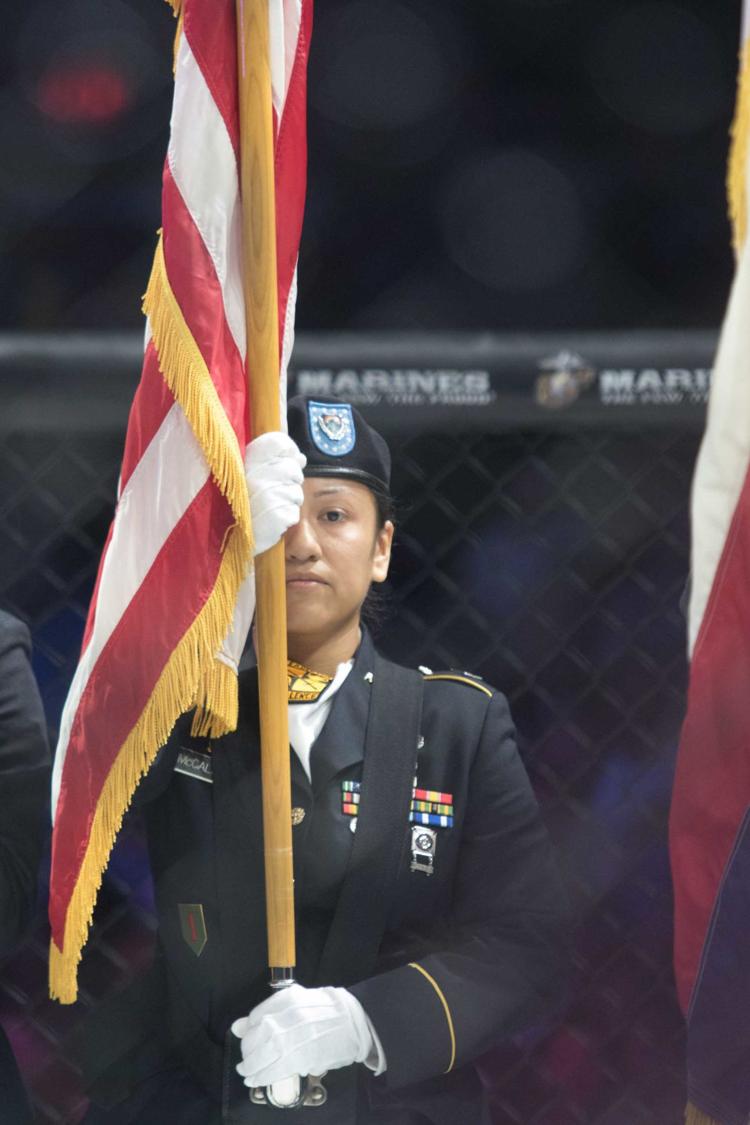 Going with the wind 
McCallister received her branch reveal at a Combined Arms Rehearsal alongside her fellow Warrior Battalion cadets. According to McCallister, branch reveals usually happen at Koko Head, where the seniors hike and receive "Christmas boxes" from the professor of military science. 
When McCallister opened her envelope (a makeshift Christmas box due to their location change) and saw the Army Aviation Branch insignia, her fellow cadets seemed more emotional than she was initially. 
According to McCallister, who served as the Executive Officer during the Fall 2019 semester and will be a trainer for Spring 2020, she is seen as the "Mama Bear" figure. 
"If I hadn't gotten Aviation, it was like I let down my class. They look up to me a lot, so I had to get it; it was for them as well," McCallister said. 
McCallister will receive her orders before Spring Commencement. She and her husband have been making plans to prepare for her time away at flight school. While McCallister's husband continues his work as an archaeologist for the state, she and her mother will be at Fort Rucker. 
While McCallister is excited for this opportunity, sacrifices must be made to uphold it. 
"[My husband and I have] always been together. This is the first time, other than a deployment, where we get separated," McCallister said. "I want to go to Flight School, but my hubby doesn't get to come. We wanted to get pregnant too, so we can't do that anymore. I've put a lot of things on hold just for this moment. It sucks but just like any other thing that comes in my life, it's going to be worth it in the end." 
After flight school, McCallister hopes to be placed in the islands again. However, if that does not happen, she and her husband will be moving and ready to start their journey somewhere new.
When asked if she had advice for aspiring pilots, she gave a few words: "Don't give up on your dreams. It only takes one person to motivate you, and one person to give you a slight little push - and you roll with it. You can't expect somebody to do the work for you." 
She also mentioned that the ROTC Program at UHM offers a great opportunity for those interested in joining the army.
"Even if you want to try it, I think the ROTC Program here at UHM is a perfect example. It's either for you, or it's not. If it's not, you learn something," McCallister said. "If it wasn't for ROTC, that family that we are over there… You won't find other people like that."