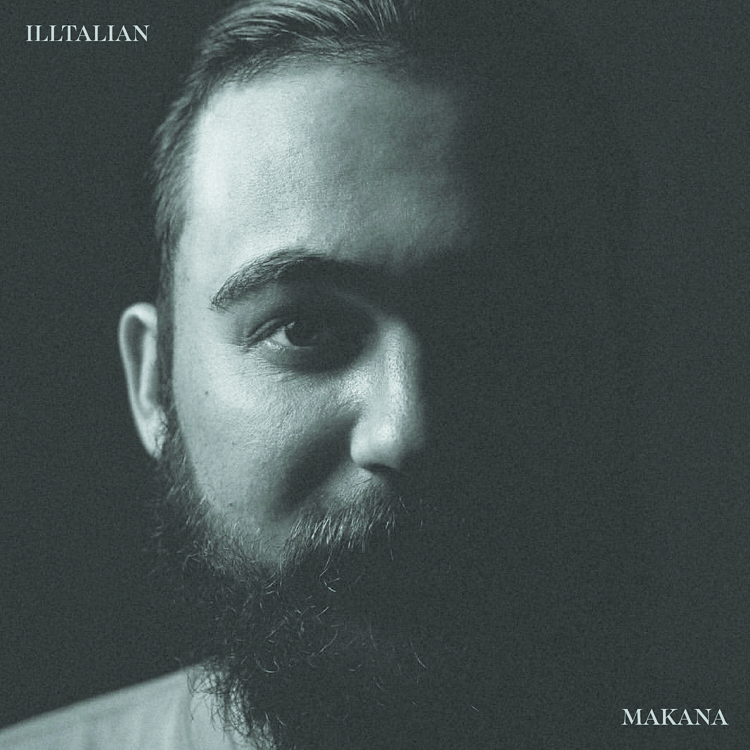 When Kaua'i-born rapper Thomas Iannucci did not hear his name called at the 2018 Nā Hōkū Hanohano Awards, the loss had him reeling. However, as he allowed the moment to sink in, he soon realized that his colleagues had pulled a light-hearted "Steve Harvey" on him. 
Iannucci recalls this moment in detail: "And then, when they announced the winner, they called someone else's name as a joke, I think it was Keali'i Reichel. It took me a moment to process it, so I thought I lost and I was devastated. And then they announced the real winner, and it was me, and I just about lost my mind!" 
Iannucci's album "Makana" (2017), dedicated to the memory of one of his best friends, Lucas Makana Riley, who died in a car crash, won a Nā Hōkū award for "Best Rap Album of the Year." 
For Iannucci, this achievement was a long time coming. 
"Winning the Hōkū has been the craziest experience of my musical life thus far. I'm the first rapper from Kaua'i to win in the hip hop category, and winning had been a goal of mine for about five years previously," Iannucci said. "It was amazing, and I really felt like I did something for my island, like I got to put Kaua'i on the map and represent." 
The man behind the rhythm 
Before Iannucci became a Nā Hōkū Award-winner, he began life as an Italian-Filipino boy who liked poetry and song-writing. Hip-hop had always been a part of his upbringing. 
"I grew up with Hip-Hop being sort of around, like on the periphery of my life; I knew some awesome people who were emcees, and my dad grew up in New York City in the 1970s, which was ground zero for the birth of hip hop," Iannucci said. 
He did not take interest in rap music until middle school, when "gangsta rap" became popular. At first, he did not feel a connection to it. 
"I began to realize that there was so much more depth to the genre and the culture than I first thought. Guys like KJ52, Je'kob, Talib Kweli, The Roots, etc., started to broaden my musical horizons," Iannucci said. "As I got deeper and deeper into hip-hop, I began to make friends with other people invested into the culture, particularly rappers."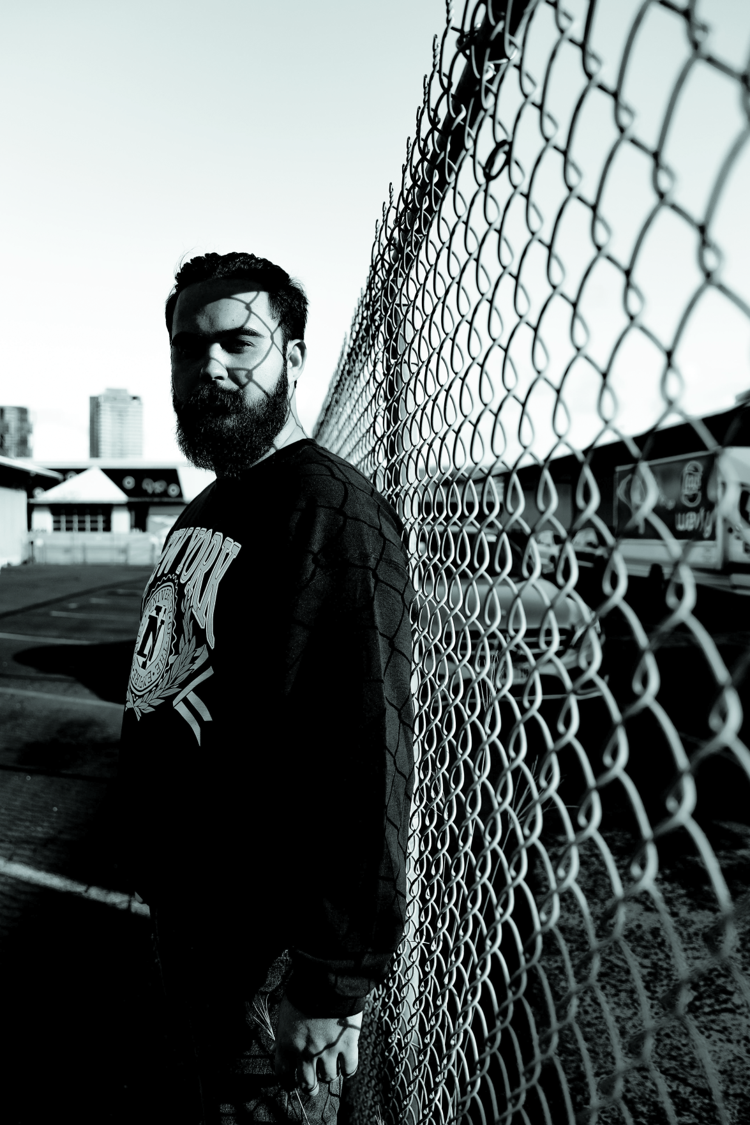 Soon Iannucci found himself, his sister Dondi and a friend of his performing in their high school talent show. Although they were given last place, ("the teachers didn't really like rap music," Iannucci said), the rush of performing and admiration from his classmates allowed Iannucci to tap into an artistic medium that not only comforted himself, but also empowered people experiencing the same challenges. 
"I quickly realized that hip-hop, being a uniquely 'wordy' genre of music, allowed me to articulate a lot of things I was dealing with that I couldn't comfortably talk about with anyone. Things like depression, anxiety, friends passing away ... rapping was cathartic, an avenue to express my inner thoughts instead of repressing them," Iannucci said. "I had a chance to help someone by being vulnerable in my music and letting them know that they weren't going through it alone. That healing process for both the creator and the listener, if you will, is what made me want to pursue this as more than just a hobby."
The music scene has not always been an easy-going one, though. Iannucci says that creating new content is comparable to having two full-time jobs. 
"Honestly? It's a grind. It's hard work; late nights writing music when you're exhausted, spending all day in a hot, stuffy little recording studio trying to get the perfect take, chasing down other artists who owe you features on your album, not to mention coming up with new ways to promote your project once it's out," Iannucci said. "And that's without even considering all the money you need to invest, consistently, with very little to show in return financially, so you'll need to work a ton to pay your bills and finance your musical goals - it's like having two full-time jobs. It can be very stressful."
Iannucci notes that, at the end of the day, seeing a finished product that you have poured every ounce of yourself into is "the best feeling in the world."
"You really feel like you've accomplished something, and it makes everything else worth it," Iannucci said. 
Calling in the soldiers
Iannucci released his first single of 2019 called "Soldiers" on April 26. Produced by THE BREWZ and featuring Mike Izon and the Camarillo Brothers, the song was made as an anthem not only for the University of Hawai'i, but also for other schools in Hawai'i.  
"Having attended UH Mānoa, it was always a blast to go and watch the Warriors play, particularly the football and volleyball teams. But Chaz [Umamoto, head of THE BREWZ and the producer of the track] and I noticed that Hawai'i didn't really have any classic college "fight" songs for the current era, and we wanted to rectify that," Iannucci said. "This isn't just an anthem for UH, but for any school in Hawai'i – we wanted to amp up all our sports teams and encourage them to keep fighting like the soldiers they are. It's also a fantastic workout song, and as someone who likes to stay active myself, I hope people can use the song to stay motivated, not just at the gym or at a game but in life!" 
Following God's plan 
Iannucci mentions that he could not be where he is today without the help of those he works with, including producer Ariki Foster and producer team Ends of the Earth who helped him create "Makana." 
He also thanks Jesus for the blessings he has received, especially with winning a Nā Hōkū award. 
"I thank Jesus all the time for that opportunity because it's opened a lot of doors for me since then, and I'd never have gotten there without Him," Iannucci said. 
Overall, Iannucci is appreciative of the growth he has made so far. 
"I just wanna say that I'm grateful and I'm blessed. Life isn't easy, and neither is the music business, but I'm so happy to be here right now. The last time I was doing anything music-related at the college, I was doing the college talent show! Which I also lost, come to think of it," Iannucci said. "There's definitely something to be said about having to lose before you can win. But now, I'm here being interviewed by Ka Leo and I'm about to present at the Nā Hōkū awards - life is crazy, man."
Iannucci also offers advice and encouragement to those who are currently struggling with life's obstacles. 
"So I guess I just wanna encourage anyone who might feel like life is a grind, that it really does get better, and that if you stay positive, work hard, chase your dream, and trust God with the rest, some pretty incredible things can happen," Iannucci said.