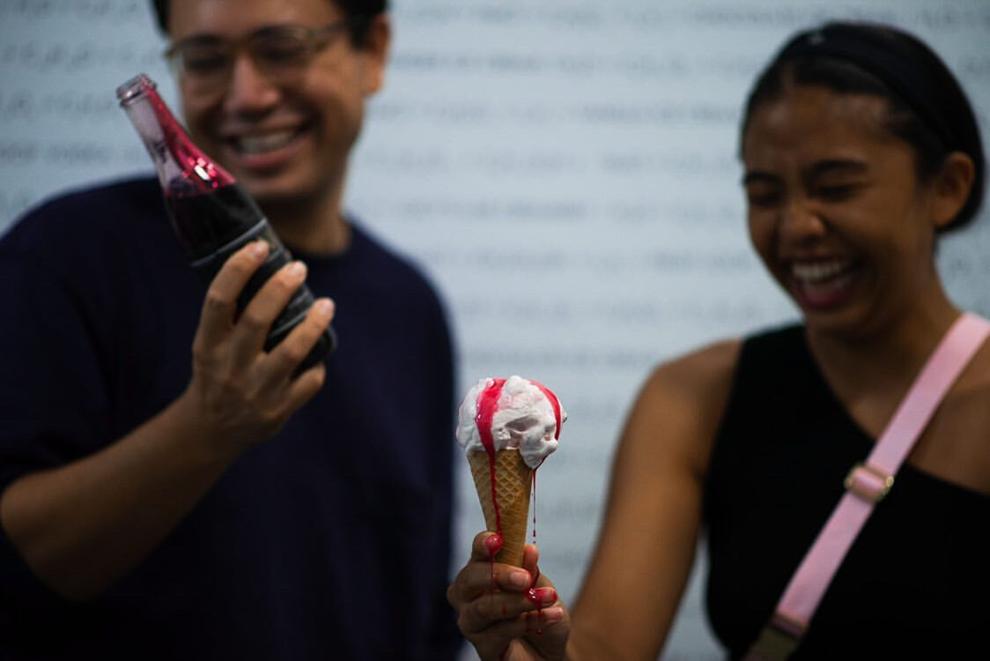 Lucy's Lab Creamery, the student-run ice cream shop, officially closed its doors for good on Monday after six years of business and donating to breast cancer foundations. 
The ice cream shop, located in the South Shore Market area in Kaka'ako, was trying to relocate to save its business. However, the student management from the University of Hawai'i decided to close after business thinned due to the COVID-19 pandemic. 
"It's bittersweet," said Nathan Bek, CEO and business major at UH Mānoa. "It was also a lot of work. The anxiety of running a real business with real money took a toll on us. But we're really proud of the work we've done." 
Founded in 2014 by UH graduate Lee Wang, Lucy's Lab Creamery was named after his mother after she passed away from breast cancer. The shop's goal was to raise $1,000 every year to donate to breast cancer research.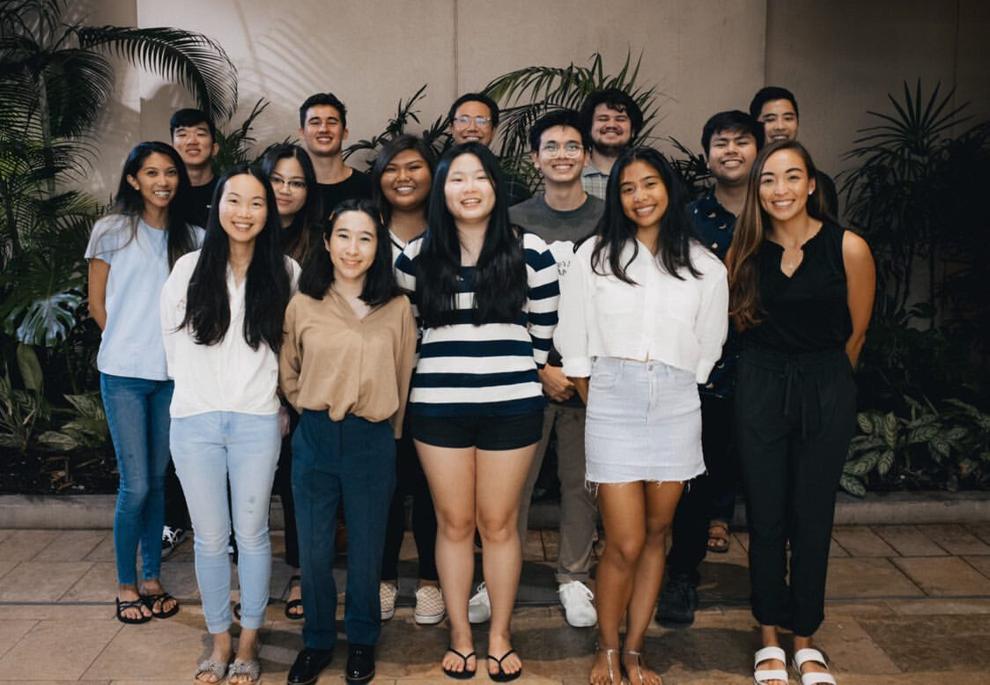 Since then, the business model has been student operated, providing employment and internships. 
Lucy's Lab Creamery served up to 26 unique flavors including: char siu, ramen noodle, bacon whiskey, Fruit Loop vodka and buttery popcorn. 
To engage with the community, it opened the public for recommending flavors. Bek said the customers and staff were encouraged to pitch any flavor of their desire.
"It was a way to make our customer's wacky flavors come true," Bek said.
Not only did the ice cream shop sell scoops, it sold pints and ice cream sandwiches. 
Customers took to social media to express their appreciation of the small, local business.
UH students Ailene and Michelle Lau shared their stories on Instagram. They said they "loved that it recently transitioned to becoming a student-led business."
"Lucy's was a staple for ice cream in the Ward area, so we will definitely miss being able to enjoy great ice cream while supporting our classmates," they said in an interview.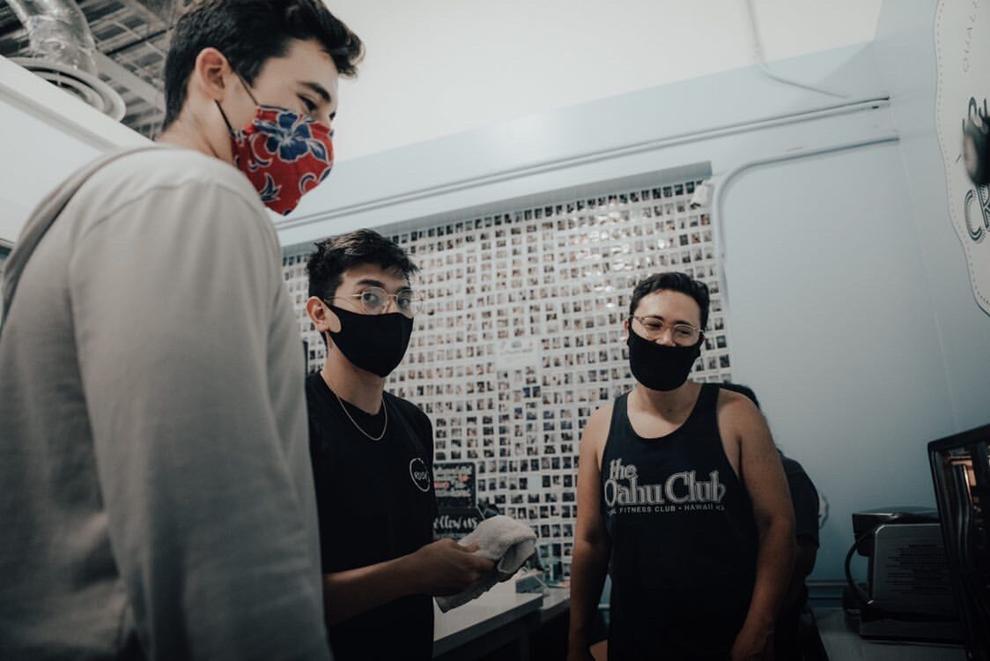 UH student Athena Figueroa was one of the ice cream shop's regulars. Back when it was a "hole in the wall shop," she said she was enticed by the bright, baby blue colors and the name of the shop.
The first flavor she tried was the Fruit Loop vodka, and since then it's been her favorite. 
"What I will miss most about Lucy's Lab Creamery is the concept and what they did," she said. "As a local business they brought something to the table that no one else did, which was bringing in flavors and ingredients that you wouldn't normally see or think of in ice cream."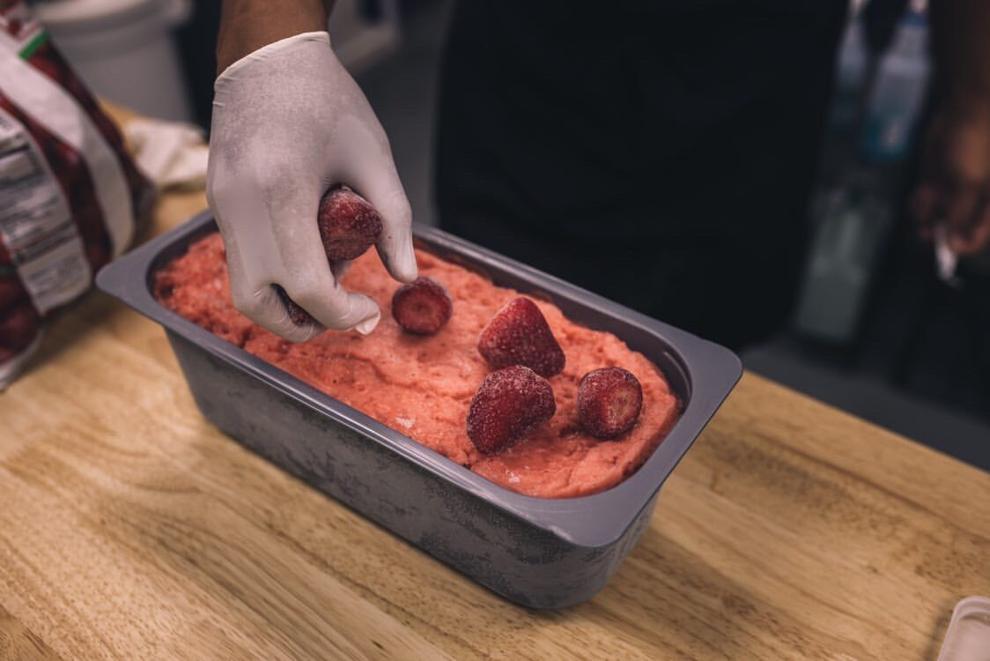 Bek and Lucy's Lab Cremery's marketer Iman Fauzi said running a business was educational. 
UH senior Fauzi, who is the shop's first marketing director, said Lucy's Lab Creamery was another business affected by the pandemic. 
"To me I don't think that we were unsuccessful," Fauzi said. "It's just like other businesses that had to close down, and we're in the same boat. Economically, things are more difficult." 
On its last day, Lucy's Lab Creamery sold all of its ice cream a half an hour before it was supposed to close at 9 p.m. 
It made one last post on Instagram, "We are completely sold out. Thank you so much for your support over the years."
"I feel like in the future there will be other shops that will try to mimic what Lucy's Lab Creamery has made in terms of flavors, but it will never be the original," Figueroa said. "What I do hope, though, is that more places can follow Lucy's footsteps when it comes to helping and being a part of the community. Hopefully one day they'll be able to make a comeback because they really will be missed."