Tucked away on the second floor of Hemenway Hall at the University of Hawai'i at Mānoa is KTUH, the student-run radio station on campus. For 50 years, KTUH has been serving the community as Hawai'i's only 24-hour, noncommercial educational station.
To celebrate 50 years, there is an exhibition of archival photos, equipment and materials on display at Hamilton Library's Bridge Gallery through July 12. A closing reception will be held on the final day at 4:30 p.m. 
KTUH program director Bjarne Bartlett says that the station has grown and adapted its programming to the needs of the university and the listeners.
"I am proud that many generations of University of Hawai'i students have been able to sustain a radio station for so long," Bartlett said. 
Although KTUH is a student-run radio station, alumni DJs and community members also serve as volunteers. 
DJ Nocturna, who started at KTUH over 15 years ago, hosts "A Feast of Friends," which airs on KTUH every Saturday night from 6-9 p.m. "A Feast of Friends" features various genres of rock, post punk, '80s New Wave, dark '80s, goth, industrial, dark wave and others. 
For Nocturna, being a volunteer DJ has been her passion, and being able to celebrate 50 years with the station is something that she is proud of. 
"KTUH has always been so dear to my heart and most especially to the listeners out there, the supporters of KTUH and A Feast of Friends who give their undying love to our station," Nocturna said in an email. "I LOVE YOU! It is therefore our obligation to return that love back to the listeners because we are all connected. We all have that connection, that vibration, that frequency which is the language of Love."
Humble Beginnings 
On July 7, 1969, KTUH began broadcasting on FM for the first time, and received its first educational FM license on Sept. 29. 
At that time, broadcasts ran from 6:30 p.m. - 2:30 a.m. Sunday through Thursday, and from 6:30 p.m. - 3:30 a.m. on Fridays. Three years later, KTUH began live broadcasting as a 24-hour station. 
The station also increased its power over the years, originally broadcasting at 90.5 mHz before reaching 7,000 watts. KTUH achieved island-wide coverage at 90.1 FM in Honolulu and 91.1 FM on the North Shore in 2016.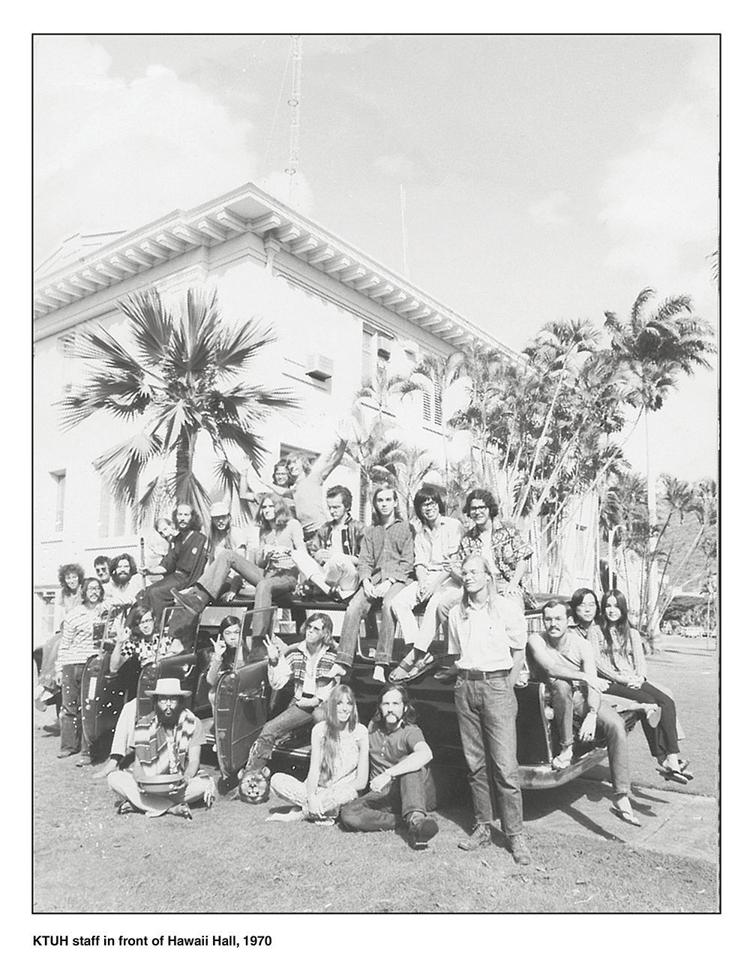 Future of college radio 
KTUH's leaders are continuing to develop more programs and opportunities for the students and community. KTUH General Manager Smee Wong said there are plans to create more education programs that address topics such as sustainability, gender equality, LGBT issues and science.
This year, KTUH launched a new podcast, KTUH Online, to grow its online listenership and to boost its engagement with the UH community. 
"KTUH is a fun and friendly place to be," Wong said. "We try to create a warm learning environment of broadcasting and communications. Possibilities are infinite, and we will have an open mind to accommodate new members' creativity."