Intramurals gives students an opportunity to get out of the dorm room, run around for an hour and compete with their counterparts in different activities. Participating in intramurals is a great way to stay fit during the semester and an opportunity to build a bond with your fellow students. To sign up, go to imleagues.com and make an account. Once you find UH Mānoa, you can look at the intramural sports Hawai'i has to offer. Most are played in a specific season, such as softball and football, but there are a couple of sports that are played during both – including basketball and volleyball.
Knocker ball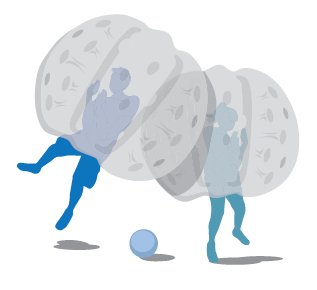 Knocker ball is bubble soccer. There are four players on each side, and the game is played indoors. The creators of the game have described it as the most fun you can have without getting hurt. The bubble softens collisions, and anytime you fall you can roll back onto your feet. The intramural staff introduced the sport this semester to spark some interest among students, and, if all goes well, they intend to keep this sport for coming semesters. It is currently only a spring semester sport and is played in Klum Gym, located in between the parking garage and Stan Sheriff Center. 
Flag Football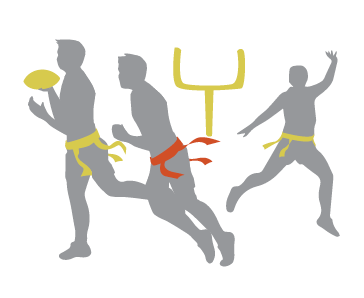 Flag football is the most popular sport offered in intramurals with around 20 teams competing every fall. The rules are the same as regular football with one minor difference – no contact is allowed in order to reduce the number of injuries. The regular season consists of four to six games (depending on the number of teams in your division) and then playoffs, which last two weeks. Every team makes the playoffs, but the format is single elimination, so one loss and you're out. All of the games are played on the Clarence T.C. Ching Field located in the center of lower campus, in between the baseball stadium and Stan Sheriff Center. 
Ultimate Frisbee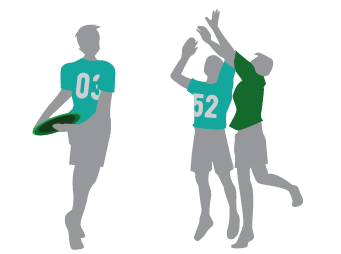 Ultimate Frisbee is one of the most recent sports the intramural staff has incorporated into their fall lineup. A maximum of seven players on each team are allowed on the field, and the game consists of two 20-minute halves. In order to get a point, a team must get the Frisbee into the opposing scoring area (the 15 yard line to the back of the end zone, 25 total yards) by passing it down the field. There is no limit to the number of passes that can occur, but once you catch the Frisbee you are only allowed to take two steps. Once a defender is within 10 feet of the person holding the Frisbee, they can start counting. If they reach 10 before the person throws, the other team takes over from the same spot. The sport is similar to flag football in game length and season, and is played on Clarence T.C. Ching Field.