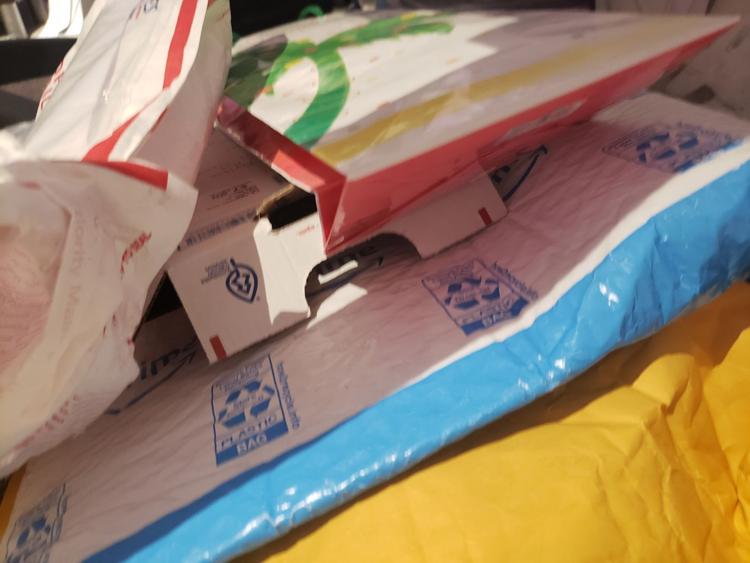 It's the start of a new decade, and among the slew of New Year's resolutions, decluttering leftover negativity and unwanted or excess material goods are key in starting 2020 on a better foot. Here are two steps you can take to ease yourself into your version of the new "Roaring Twenties." 
Opening your space
Going through your home and removing items you have not worn or used in a while can make room for what the new year could bring, whether that be new items or different consumption practices. 
If you are unsure where to start, consider looking through your bathroom for unopened perfumes, lotion and candles, or closets for extra blankets, bed sheets and so-called "out of style" fashion items. 
Any goods you decide to put on the chopping block can be discarded in a few different ways. Articles of clothing can be donated to places like Goodwill Industries or Salvation Army. Just be sure to make sure the place you decide to donate your goods to can accept them. What you can and cannot donate will depend on store location and organization. For example, Goodwill will not accept printed media, such as magazines or encyclopedias, and appliances or equipment, like water heaters, copy machines or televisions. 
If you are looking to make some extra cash, you can attempt to sell your previous closet favorites to Plato's Closet, or put them on sale on apps like Poshmark and Depop. 
You could also practice the art of "regifting" by giving unworn or unused items to someone who would make better use of your stuff. Thankfully, regifting is not restricted to one specific time of the year (i.e. Christmas), so choosing to declutter this way can lead to a gradual shift into the new year. 
Reconsidering your company 
While decluttering is often associated with physical items, the concept can be applied to any negativity attached to someone in your life. Although we must be civil in each other's company, we also have the right to inner peace. 
Human beings are social creatures, but not all experiences we have had this past decade were positive ones. Whether it was an encounter with a "toxic" friend or a "Negative Nancy," we know people who either do not "vibe" well with us or mess with our "vibe." 
This does not mean you should go and start "ghosting" people; ideally, a mature conversation would be held to end these connections. This said, not all situations are ideal. 
You can begin decluttering your circles by pulling away from social events or declining invitations from those you do not wish to associate with. You could also "mute" or unfollow people on social media platforms. 
If you are like me, you may feel guilty when it comes to cutting people off. Each person is different and healing from various experiences they may or may not have shared. It is best to give people the benefit of the doubt; however, once this person or people begin to negatively affect how you act, think, feel, or see yourself, you have enough reason to place distance between you and them. 
Self-care is not only treating yourself to a new face mask or video game session; self-care is also protecting and prioritizing your mental health and space.