Maintaining your makeup everyday is possible with the assistance of a few tools.  All of the following suggestions are available at your local drugstore, Sephora, Macy's or MAC store.
Nothing
While reapplication is tempting, odds are that you're layering this makeup onto oil instead of your skin. This can clog your pores. If some of your makeup begins to crease, try your best to remove the oil with blotting paper. If the makeup still looks out of place, try to remove it instead of covering it. 
Moisturizer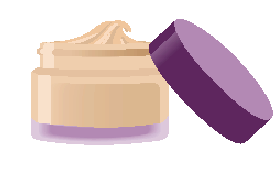 According to Elizabeth Tanzi, Dermatologist of Capital Laser & Skin Care, the humidity we feel is one of the causes of our oily faces. While you can't change humidity, you can change the amount of oil your skin releases. The key is to moisturize. All skin types require moisturizer because the oils in the moisturizer reduce the activity of the sebaceous glands. These glands produce natural oils that condition the hair and skin. If you are experiencing oily skin that is causing your makeup to smear, try moisturizing more often.
Powder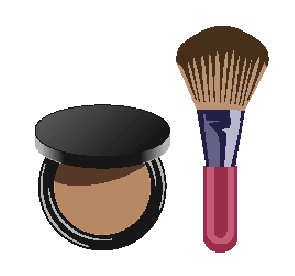 For all you makeup lovers out there, powder can be a trustworthy tool. Instead of using a liquid foundation, which is more prone to melting, try out a mineral powder. If you prefer a liquid foundation, then set your face with some loose powder to lock in everything you have applied. Rimmel has a matte loose powder that helps control shine and covers efficiently.  For those of you that just wear eyeliner and not eyeshadow, you may experience the melting of your eyeliner onto your upper eyelids. If you have this problem, try applying a black eyeshadow over your eyeliner it may help to keep that cat eye intact. 
Blotting paper
Blotting paper is one of the best suggestions for a quick fix. Not only do they remove some of the oil on your face, but they can also do it with minimal damage to your makeup. They are cheap and compact so you can take them anywhere.  If you love free goodies, find the nearest bathroom and grab some toilet seat covers. They work just as well, or sometimes even better than some blotting paper brands.  
Finishing spray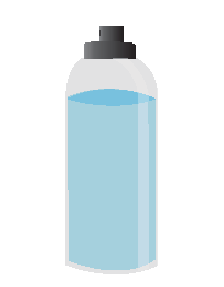 Finishing spray is like a second defense, right after powder. Finishing spray is a lightweight mist that can prevent the creasing of your makeup. Some sprays even provide a matte finish that can make a huge difference in the appearance of our faces. The cheaper brands include NYX and Maybelline. If you prefer brand names, Make Up For Ever and Urban Decay sell finishing sprays at your nearest Sephora but are pricier.