Here are a few stores students wanting to show some school spirit can go to buy some University of Hawai'i apparel.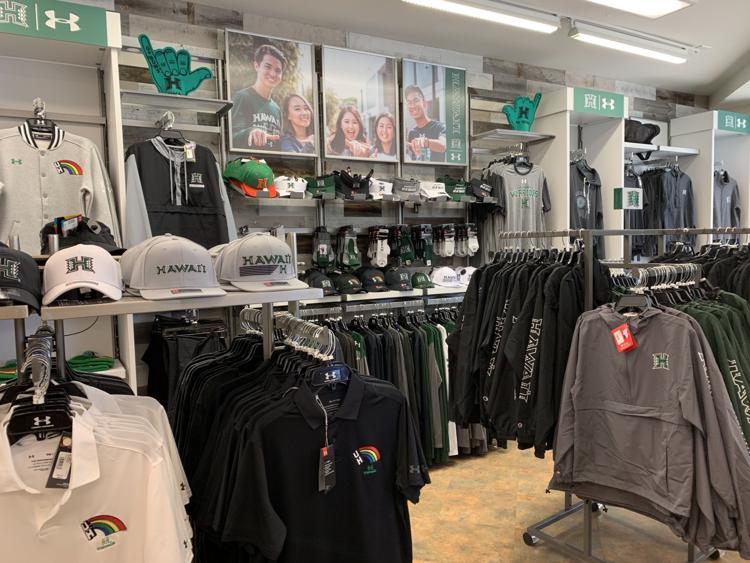 Mānoa Bookstore
Located on campus, UH Manoā's bookstore can be found on the bottom floor of Campus Center. A wide variety of UH apparel and accessories can be found. Styles range from men's and women's casual wear like hoodies and knit cardigan to athletic wear like polos.
Location: 2465 Campus Road
Hours: Mon. - Thurs. 7:45 a.m. - 6 p.m., Fri. 7:45 a.m. - 4:30 p.m., Sat. 9 a.m. - 12:30 p.m.
Price: Range from $5 to over $90
---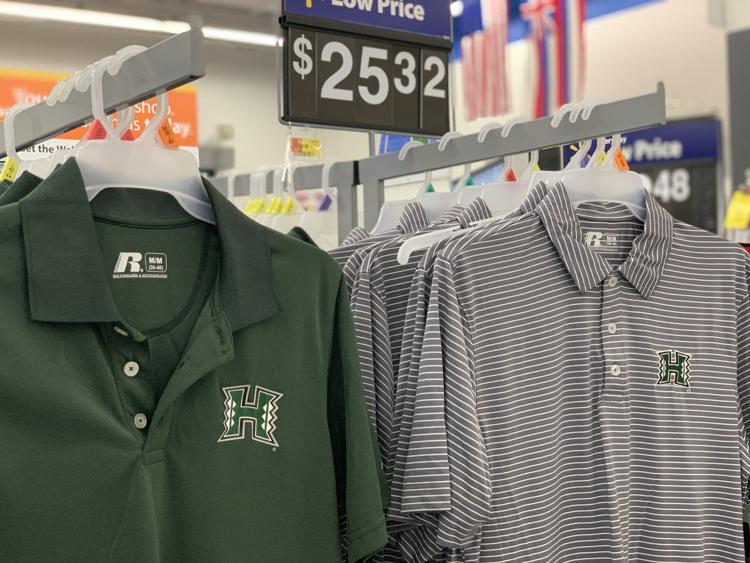 Walmart
Close to Ala Moana Shopping Center on Ke'eaumoku Street, Walmart is a option for buying UH apparel. Though styles are limited, shirts and hoodies with general logos can be found. UH logo beach chairs are also sold.
Location: 700 Ke'eaumoku St.
Hours: Open 24 hours, 7 days a week
Price: Range from $11.48 to $30
---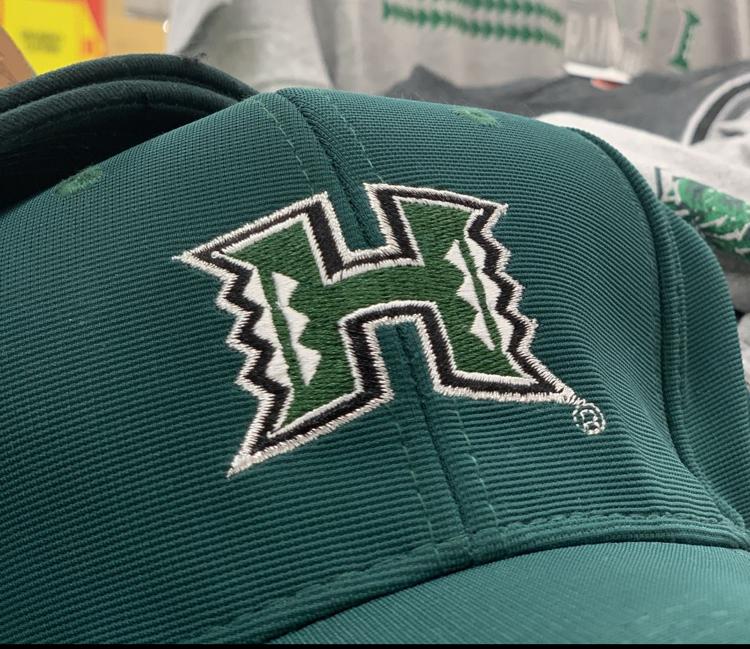 Don Quijote 
Similar to Walmart, Don Quijote is a budget-friendly option for UH apparel. It is located on Kaheka Street behind Teddy's Bigger Burgers on Kapiolani Boulevard. Also limited in styles, casual t-shirts, hats and slippers are sold at this store.
Location: 801 Kaheka St.
Hours: Open 24 hours, 7 days a week
Price: Range $15 and under
---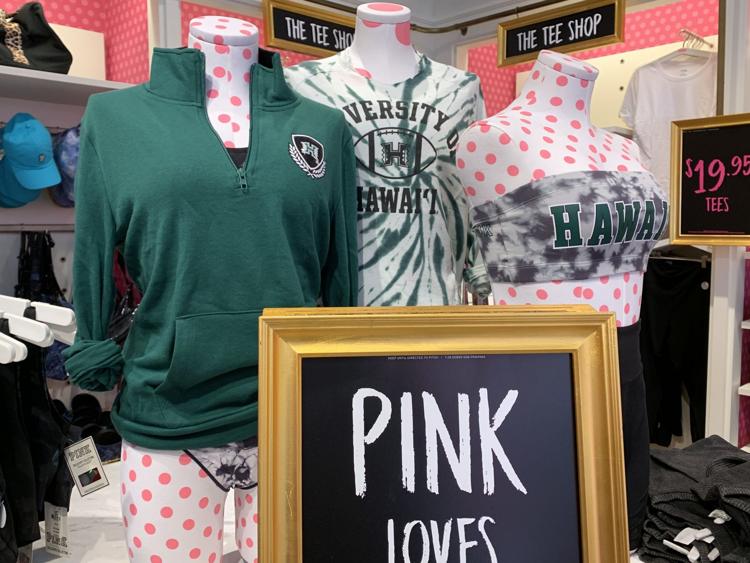 Victoria's Secret PINK
Located on the second floor of Ala Moana Shopping Center, PINK's collegiate collection includes UH apparel for women. Items mostly consist of different styles of tops.
Location: 1450 Ala Moana Blvd. #2000
Hours: Mon. - Fri. 9:30 a.m. - 9 p.m., Sun. 10 a.m. - 7 p.m.
Price: Range from $19.95 and up