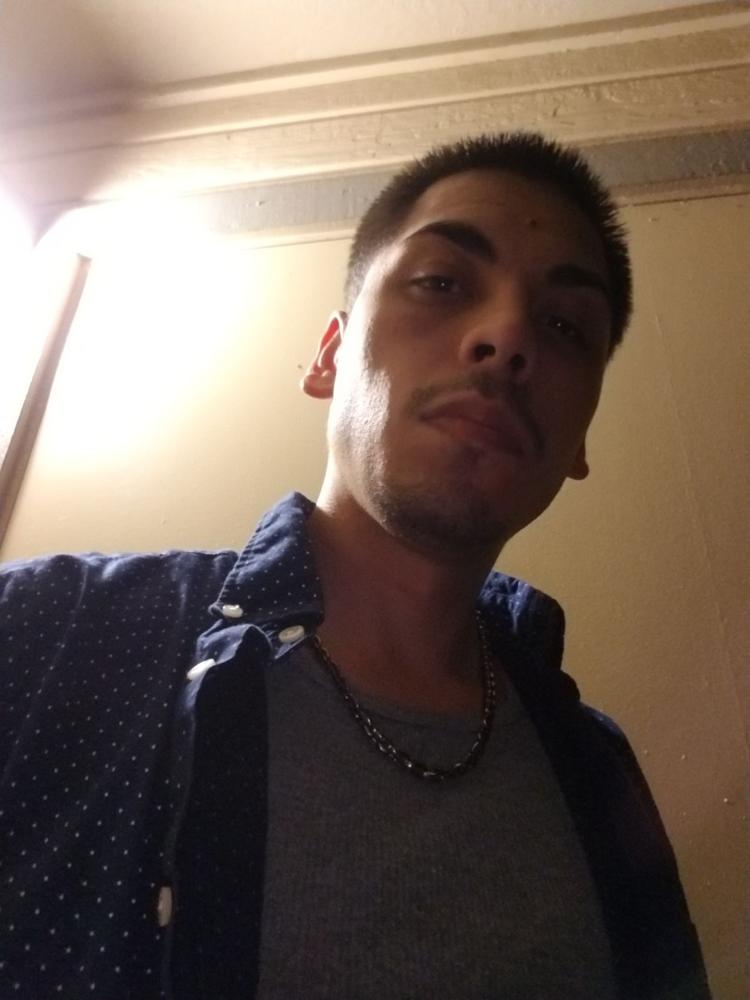 Twisty808 is a master of managing and distributing information. At his day job, he acts as a medium between hospitals to improve Hawai'i's health care services by transferring patient data.
Once he clocks out, however, his job does not end. In fact, his responsibilities take on a different form in his music.
Twisty's use of creative mediums inspires his listeners to enhance their awareness of societal problems and to remain free in an otherwise twisted world.
The beginnings of a twisted mind
Before beginning his endeavors as a music artist, Twisty grew up on O'ahu, where he attended Waipahu High School. Well-versed in the guitar, bass, piano and drums, he found his love for composing and recording music early on, recording his first mix on a cassette tape at the age of 12.
It was after he began creating tapes, however, that he got mixed up in the beauty of writing, especially when it came to being a student.
"I was that kid that just never went to school, but I could pass all the exams. I can understand things; I just don't have interest in them," Twisty said. "That's where writing helps, because I can write all my ideas down and refer to them later."
At age 17, Twisty moved to the Midwest, where he began writing verses for underground artists.
"I was in Ohio for a while. I started writing for people ... not expecting them to use it. But they started using it," Twisty said. "After a while, when I started getting good at writing, I didn't want them to perform my stuff because they wouldn't perform it the way I'd write it. That's how I started making music."
An independent thinker
Now writing and producing his own work, many of Twisty's songs are results of what he observes in the world around him.
"For me, it's more of a humanitarian standpoint," Twisty said. "I don't like seeing society from where it's at, so I write about what I see wrong with it. Not necessarily what I'd change, but I figure if you draw enough eyes to actual problems and people acknowledge it, they'll think twice."
According to Twisty, his independence as a thinker and lack of a solid support system allows him to remain confident in his passion.
"I don't really have a support system. I don't like writing based on what people enable," Twisty said. "People enable you so you can succeed, but I need to know that I don't have any support so I can write. I want to find out on my own."
This confidence is something that he wants to transfer to his listeners, especially young people.
"I don't care what people say or how they judge so it doesn't matter if my lyrics aren't great," Twisty said. "Everyone will judge you but it doesn't matter in the long run. It's only yourself you have to live for. A lot of young people especially, they struggle with that because everyone's always picking at them, wanting them to live … or do things a certain way."
Unwinding the knots
Ultimately, Twisty hopes that his music will instill in others that they must believe in themselves first and not allow society to dictate their fates.
"Nowadays, everybody is judging everybody. So, if [people] don't have that confidence or mindset, they crumble," Twisty said. "People tell people what they should be doing. They think they know what's best for you … but it's always their opinion of what they think is best for you. Only you know what's best for you."
He also hopes to convey to others to have confidence in themselves and their work, whether it be academically inclined or a hobby.
"If you don't believe in it, no one else will."
You can listen to Twisty808 on SoundCloud, and check out his other works on leavingscars.com, a site he founded with a friend that serves as a platform for artists to showcase their creative endeavors.