On May 29, Oʻahu had a total of 3 new cases; fast forward to Aug. 13 when Hawaiʻi saw 355 new cases, 343 of which were on Oʻahu. It was expected for cases to rise as businesses slowly started to open up again when restrictions eased in late May to early June, but Governor Ige never saw this coming.
Then Oʻahu entered their second stay-at-home order on Thursday Aug. 27. The rapid spread of COVID-19 across the island led to a firm lockdown ordered by government officials.
Essential businesses such as construction, health care, grocery stores and gas stations remained open, however restaurants were forced to revert back to accepting take-out orders only and retailers, gyms and salons have shut down, leaving many businesses in despair once again.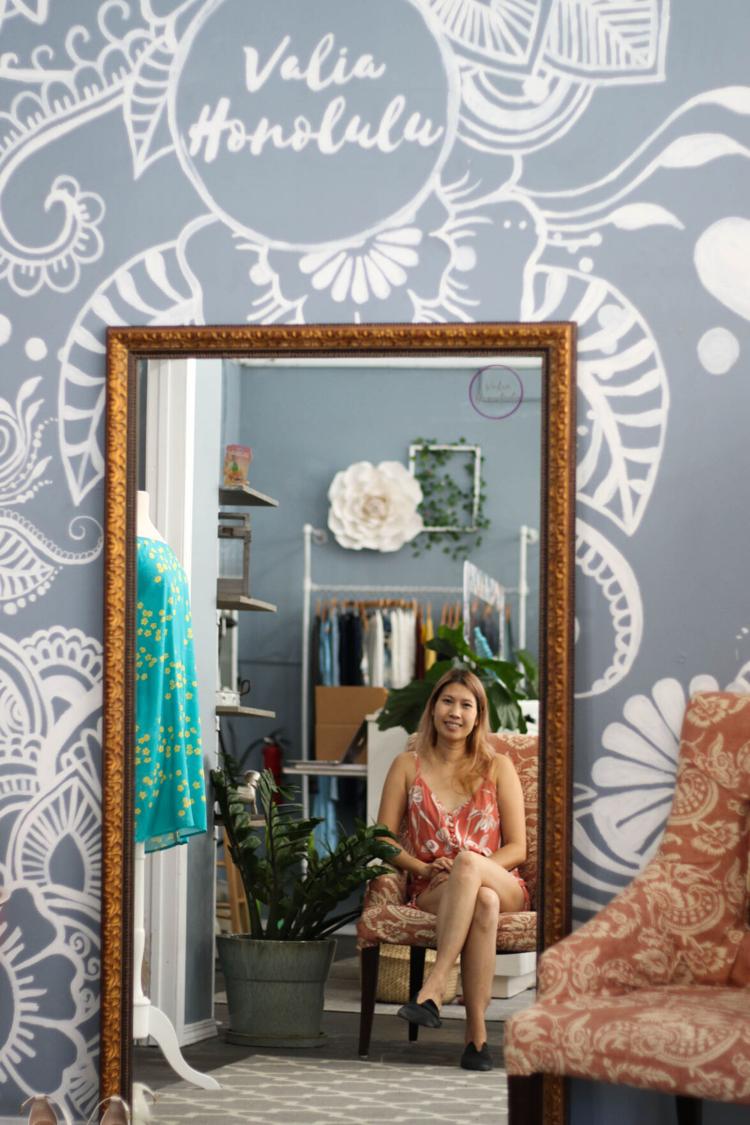 Camille Heung is the founder of a local clothing boutique called Valia Honolulu, located in Chinatown. During the first stay-at-home order, she moved all of the items from the shop to her house and moved the store's services online. The second stay-at-home order didn't affect Valia Honolulu too much but Heung noted that other small businesses were hit pretty badly due to the panic leading up to it.
"Target is open, Walmart is open, they sell groceries and essentials, but they also sell t-shirts, they sell kids toys, they sell a bunch of other stuff, but another company selling a t-shirt or an aloha shirt or something, they can't be open right now," Heung said,
When asked about her thoughts on the second stay-at-home order, Heung didn't hesitate to voice her opinion on how the government is handling it.
"So, I think it is a little bit, it is pretty unfair, and I think that the local government in shutting the small businesses down without providing support for them has really contributed to a lot of the small businesses we are seeing closing now," Heung said.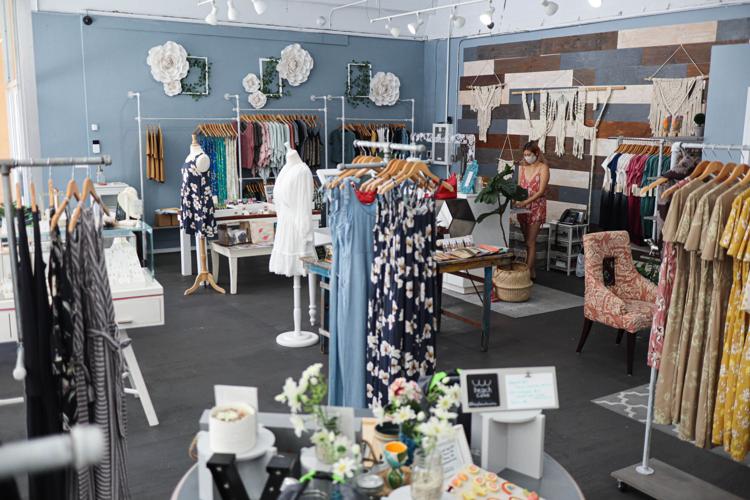 Before the second shutdown, Valia Honolulu moved its services to appointments only because it was more convenient. Heung, the only employee currently, said the boutique will remain that way until they can fully reopen safely.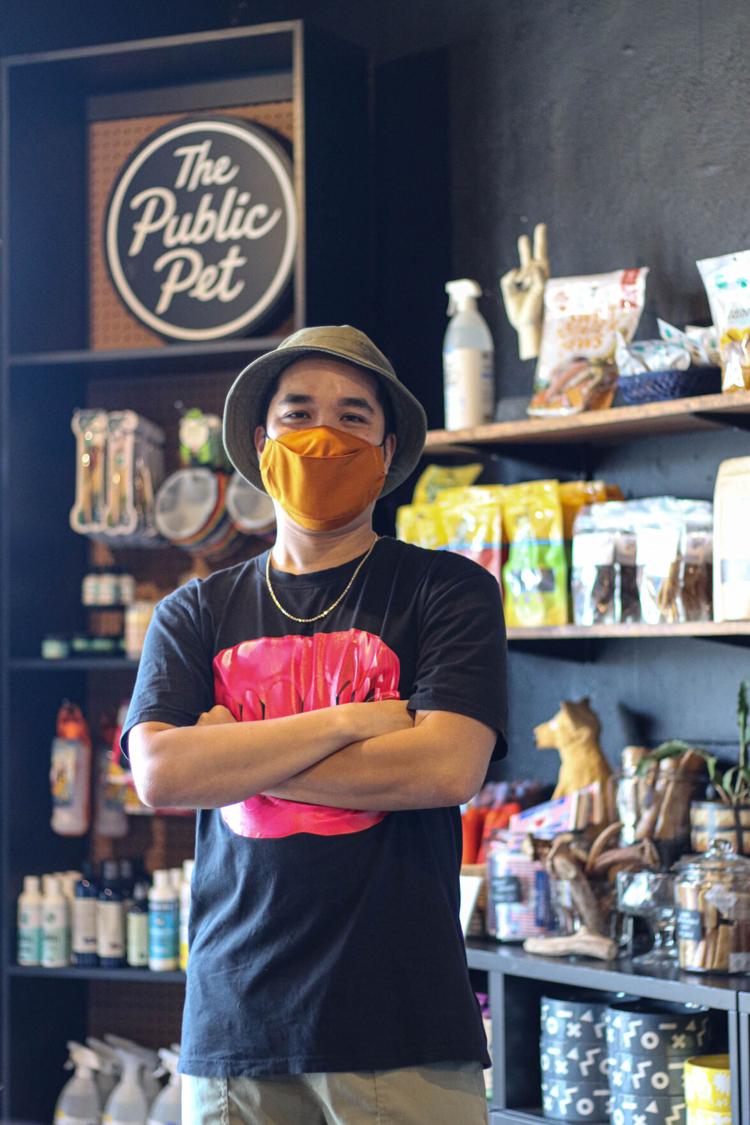 Jordan Lee is the co-founder of The Public Pet, a pet store located in Kaimukī, that sells organic and local products for cats and dogs. When the first shutdown happened, Lee and his staff took a takeout style approach with their store, where people could order at the tables in front (or on the phone) and a worker would grab and give them their items.
When The Public Pet reopened the first time, they kept that approach and started focusing on selling essentials, while their popular products pre-pandemic took a backseat.
Lee thought that the second stay-at-home order was necessary at first. But while the small businesses paid the price for it, the big corporate stores remained untouched.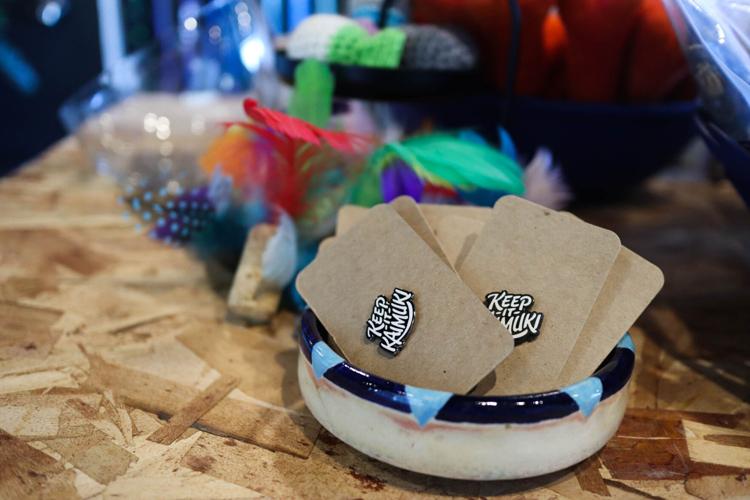 "I do think that, at first, the second stay-at-home order was necessary because we were just blowing it out of control and we're like in the 300s," Lee said. "But I also see how unfair it was for large corporate companies to be open while the smaller shops, smaller businesses were at the mercy of the rules."
The Public Pet used to be open seven days a week with different hours. Now they are open five days a week, Thursday through Monday, from 9 a.m. to 6 p.m. If all goes well and cases start to go down, Lee said they'll try opening up one more day. In addition to in-person shoppers, the store has relied on online shoppers and selling their products through social media.
Amanda Watkins is the founder of 'Awa + 'Ōlena, a shop filled with beauty and wellness products filled with herbs, teas and compounds, but the store also has jewelry. Before the first shutdown, Watkins' store had no online presence, so she had to scramble to build a website, take photos for social media and keep her business alive, especially being the only worker in the shop.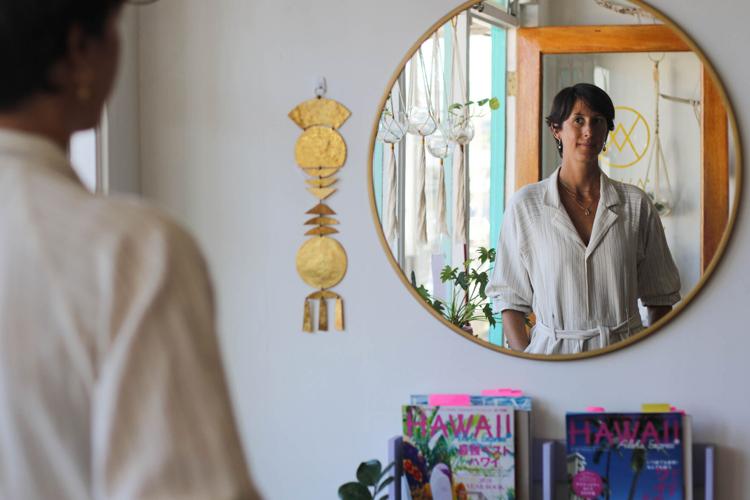 When stores opened back up in May, 'Awa + 'Ōlena was not one of them because the announcement caught her off guard. When stores reopened again on Thursday, Sept. 24, nothing changed much.
"It's a little frustrating because I'm not open today because I'm not prepared. I didn't think they were going to extend it; I think that we're going in a good direction, so I knew that we weren't going to get another stay-at-home order," Watkins said.
Watkins expressed her concern over the lack of communication between the government and local businesses.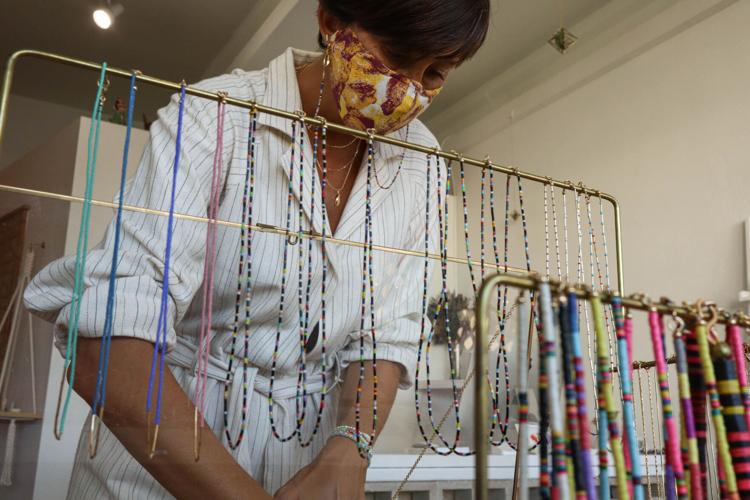 "But you know all of these times they just could've been a little bit more, you know one place to go to find all this information as a business or even as a consumer. Just to know what's open and what's going on because we find out when you find out, you know we don't get any information any earlier," Watkins said.
Also located in Kaimukī, 'Awa + 'Ōlena will be open Wednesday through Saturday, from 12 p.m. to 3 p.m., for now. Aside from limiting the amount of people in the store and keeping an online presence, Watkins will also do in-store pickup.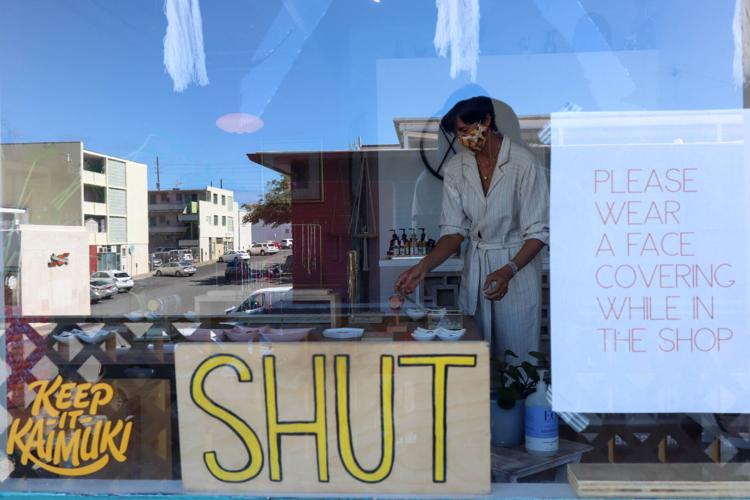 COVID cases started spreading rapidly with the numbers reaching triple digits in August, and even in days since the new stay-at-home order came into place, the numbers remained the same. Why is that? Was it the beaches opening up again back in May? The reopening of bars and restaurants? The "supposedly" small gatherings people have had for parties, holidays or just for fun?
As mentioned earlier, more businesses opened up on Thursday, Sept. 24 stating that retailers, bowling alleys and movie theaters could open at 50 percent capacity, with no more than five people per party. Restaurants can have dine-in at 50 percent capacity with no more than five people from the same house per table; reservations must be made ahead of time. Hair and nail salons, as well as barber shops, can open with restrictions. 
To read more information for the latest COVID-19 updates, go to: https://www.oneoahu.org