Intro to UH Athletics
A guide to your new school's athletic department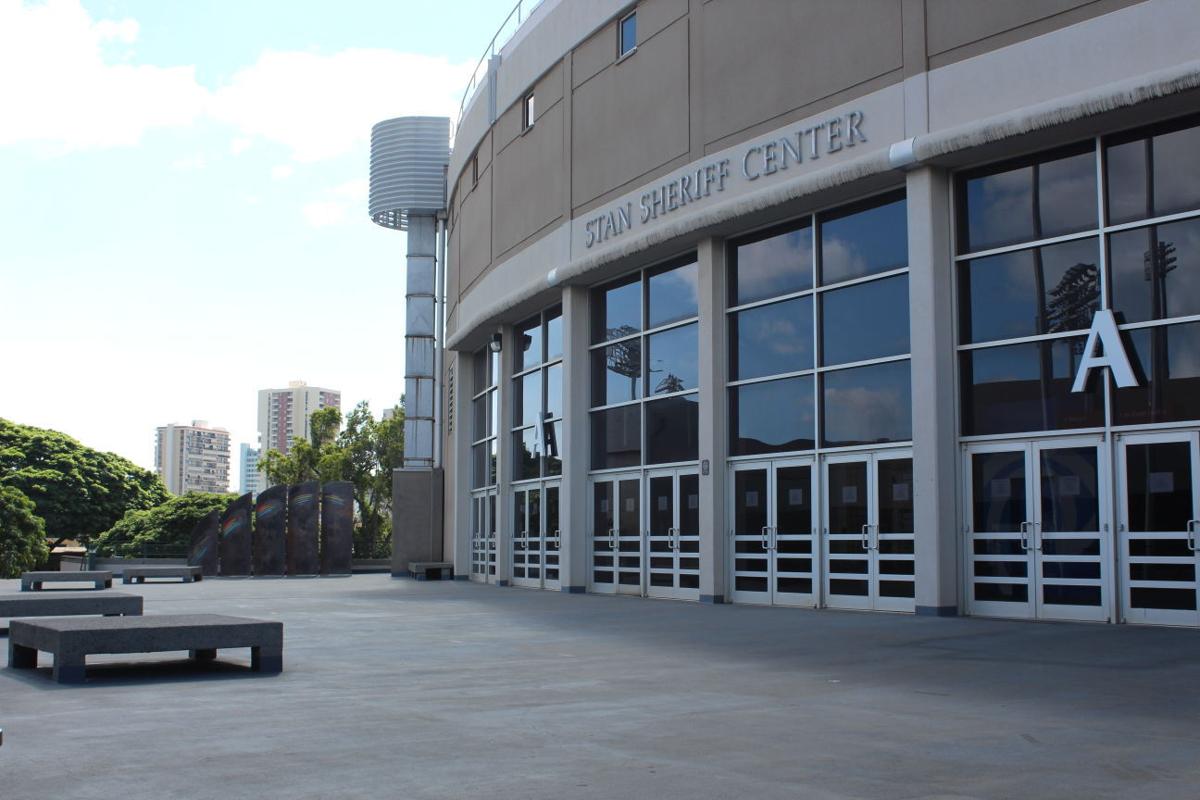 With no professional teams in the entire state, Hawai'i's biggest athletic show in town are the University of Hawai'i at Mānoa's Rainbow Warriors and Rainbow Wahine.  
Warriors and Wahine
There are 21 teams that represent the UH Mānoa athletics department. It consists of 12 women's teams (Rainbow Wahine), seven men's teams (Rainbow Warriors) and two coed teams.
The university has won four national championships with three in women's volleyball (1982, 1983, 1987) and one in sailing (2004). Although the men's volleyball team won the NCAA national championship in 2002, the title was vacated because of use of a player with professional experience.
The leaders
Athletics director David Matlin is entering his second year at the helm. The 1997 MBA graduate from UH Mānoa's Shidler College of Business faces a financial challenge for the upcoming year. In 2015, the athletic department's debt was reported to be north of $4 million.
Meanwhile, on the field, Nick Rolovich enters his first season as the coach of the UH football team. Rolovich played quarterback for the Rainbow Warriors from 2000 to 2001, returned as a student assistant from 2003 to 2004, and was the quarterbacks coach and worked his way up to offensive coordinator from 2008 to 2011. After four seasons as Nevada's offensive coordinator, he returns to his alma mater where he will try to give UH its first winning season since 2010.
On the basketball court, Eran Ganot's first season as the men's head coach was a major success. Finishing with a record of 28-6, the 'Bows earned their first NCAA tournament win in school history, with 77-66 win in Cal before falling to Maryland 73-60 in the second round.
Ganot's second year will be an uphill battle since the 'Bows are banned from postseason play for the 2016-2017 season, stemming from sanctions from former head coach Gib Arnold, the program's head coach from 2010-2014. The reason for the sanctions include, but are not limited to, impermissible benefits for players such as free iPads as well as lying to NCAA investigators. 
The women's basketball team is trending upwards and has been ever since head coach Laura Beeman took over in 2012. The Rainbow Wahine have reached the postseason in each of her four years. The 'Bows reached the NCAA tournament for the first time since 1998 during the 2015-2016 season, falling to UCLA 66-50 in the first round.
Women's volleyball coach Dave Shoji has been a consistency during his career at UH. In 2015, the Rainbow Wahine went 29-2 in their 40th consecutive regular season with an appearance in the Elite Eight, falling to Minnesota in four sets. 
Where can you catch a game?
With the exception of football, every UH home sporting event can be caught on campus. Not to worry, however. There is a bus that takes students directly to Aloha Stadium and back to campus on game day. All games are free of charge as long as you have a valid UH ID card.