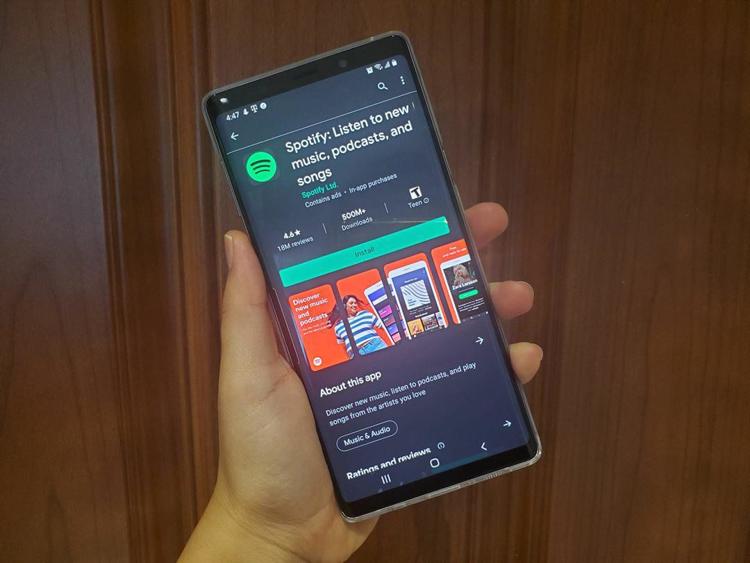 With the extension of the "Stay at Home" order, finding something new to do until May 31 can be challenging. Thankfully, technology offers various options to explore, including podcasts. Want to listen to something other than music? Here are a few podcasts to check out. 
'Stories with Sapphire'
Launched in February of this year, "Stories with Sapphire" is created and produced by Sapphire Sandalo, the creator and former host of "Something Scary," a web series and podcast. According to the "Stories with Sapphire" website, Sandalo is also a part-time professor at Loyola Marymount University and reoccurring paranormal expert on the Travel Channel's "Paranormal Caught On Camera." 
Inspired to "celebrate supernatural experiences" and "create more cultural diversity within the paranormal community," the podcast covers various paranormal topics including possession, supernatural encounters and ancestral spirits. She also features guests including Lyn Pacificar, the founder of "Herbalaria" and descendant of Filipino healers and shamans, and Mark Allan Miller, who used to work with Clive Barker, an English author known for his works "Hellraiser" and "Books of Blood." 
"Stories with Sapphire" may be the choice for believers of and those curious about the paranormal and supernatural. Although the series is on hiatus until May 20, Season One has 10 episodes to pique your interest or give you goosebumps (perhaps both). The podcast can be accessed on Spotify, Apple Podcasts, YouTube, Stitcher, Google Podcasts, iHeart Radio and Castbox. 
'Ear Biscuits' 
With "Ear Biscuits," every morning can seem like a mythical one. If that phrase sounds vaguely familiar, then you may be a fan of or have watched videos from the YouTube channel "Good Mythical Morning." "Ear Biscuits" is hosted by the same duo who are the faces of GMM - Rhett McLaughlin and Link Neal.  
First launched in 2013, "Ear Biscuits" posts new episodes every Sunday and currently has over 200 episodes to choose from. Stated on the podcast's YouTube channel, episode topics include "pop-culture commentary, personal stories, and offbeat anecdotes," with popular Youtubers including Jenna Marbles and Kingsley being featured guests. 
Whether or not you consider yourself a "Mythical Beast," this podcast is a good choice if you want to pass the time or wish to expand the mediums in which you enjoy Rhett and Link's antics. "Ear Biscuits" can be accessed on Spotify and Apple Podcasts. 
'American Hysteria' 
If conspiracy theories and obscure subject matter including teenage sex, the Illuminati, and "Satanic Panic" pique your interest, then "American Hysteria" is a podcast that you should consider putting on your list. 
Hosted by Chelsey Weber-Smith, a "queer, nonbinary poet-turned-podcaster" according to their official website, the podcast takes a dive into urban legends and moral panics and how they affect and reshape American culture and psychology; it also offers an intersectional approach to addressing concepts such as sexuality and race and how they influence our beliefs overtime. 
"American Hysteria" was launched in late 2018 with Skylark Media, but recently split with the network in 2019. Since its inception, the podcast has had two seasons, with Season Three releasing its first episode in February of this year. " With a variety of topics being discussed using different analytical lenses, those who want to be mentally stimulated or are curious about the basis of "American" fears may find this podcast becoming one of their new favorites. 
"American Hysteria" can be found on sites such as Spotify, Apple Podcasts and Stitcher. 
'The Science of Happiness' 
Finding happiness is a common goal among all people. With COVID-19 restricting people to their places of residence, being and staying happy can be challenging. For this reason, "The Science of Happiness" may be helpful for those seeking ways to make the days brighter instead of bluer. 
Co-produced by the University of California Berkeley's Greater Good Science Center and PRX, the podcast is hosted by Dacher Keltner, the co-director of the GGSC and professor. According to the podcast's Spotify page, "The Science of Happiness" seeks to help people find happiness by "drawing on the science of compassion, gratitude, and awe." As explained by Keltner in the podcast's trailer, each episode will feature a "Happiness Guinea Pig," who chooses one research-tested happiness activity and shares their experiences. 
From finding your purpose in life to letting go of anger to discovering silver linings, "The Science of Happiness" offers listeners different ways to find their own happiness using strategies that are backed by research. If you or someone you know is looking for ways to find or maintain happiness, this podcast may be an essential resource, especially during the COVID-19 pandemic. This podcast can be accessed on Spotify.