With the growing popularity of online shops, a University of Hawaiʻi at Mānoa student took Disney-inspired vintage clothing to Instagram.
Lost Boy Threads started in 2017 when fashion student Gabriella Ader and her mother, Kris, wanted to do something that revolves around clothes and their love for Disney.
"We really like vintage things and we like Disney," Ader said. "So we wanted to combine the two by taking vintage Disney bedding and reworking it into clothing for people to buy."
Ader and her mom order vintage Disney character bedding online and go thrift shopping to buy denim jackets, vests, flannels and mom jeans.
They cut the character design from the bedding and Ader sews the cut out into the back of fabric. Depending on the pants, they either sew it into the fabric or use iron on transfers and then sew it.
"After doing it for a while, it's not so hard. I think it's just time consuming," Ader said. "You're kind of taking clothing and like old things apart before attaching it to it."
Designs vary a lot on the vintage bedding that they purchase online. Ader said they make sure that the bedding are still in good condition, but if a customer wants a specific design, they will try their best to find the bedding online.
Reworking these fabrics is no easy task. According to Ader, reworking pants are more difficult than the tops when taking into account the size, thickness and elasticity of the fabric.
"Depending (on the pants), we either hand sew it or machine it onto the pants," Ader said.
Ader grew up around people who love Disney. She believes that she naturally fell into liking the franchise because of her mother and grandparents' fondness of the characters, story and the parks.
"(Disney) kind of has a strong connection with my childhood and good memories," Ader shared.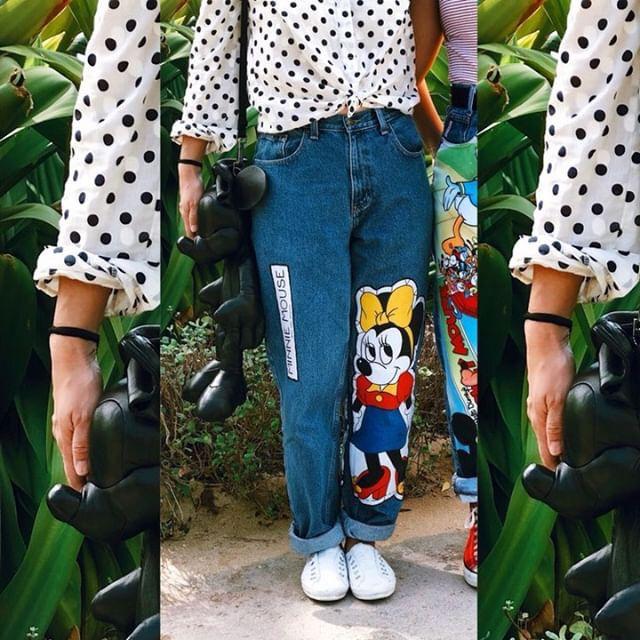 It's also no wonder that Ader and her mom named the shop after the two's favorite character: Peter Pan. They searched for keywords associated with the character and eventually chose "lost boy."
"We kinda liked the idea (of 'lost boy') because it's not such a girly name and it's not such a masculine name," she said. "Then (we chose) 'threads' just because we wanted to say it was clothing without saying 'company' or 'clothing,' something a little different."
Ader had just graduated high school when she started Lost Boy Threads in the summer of 2017. The mom-and-daughter duo chose to open their shop on Instagram because Disney small shops were gaining popularity on the platform. She spent the whole summer establishing the account, liking and following others to attract attention to their page.
After the first month or two, Lost Boy Threads got their first sale.
"Thankfully, that person really liked it and shared it onto their page," Ader said.
Most of their customers are from the mainland, especially from the West and East Coast where the Disney parks are located in the US. Ader think it's amazing that her customers are loving and wearing her works to the parks.
"It's not just people are giving good feedbacks on your shop but it's also the things you're making," Ader added. "Especially something special like Disney." 
Currently, Lost Boy Threads is on hiatus. Ader put the shop on a break because, aside from her work and school, she's moving to Florida this summer to work at Walt Disney World Resort in Orlando.
"The fact that I'm gonna be spending the next seven months there is really exciting," Ader shared.
This is going to be her first time away from Hawaiʻi for an extended period of time but she is still looking forward to the good experience.
"I get paid and I get work experience all while being in Disney," she added.
Even though the shop is on a hiatus, they still have a lot of clothing pieces up for sale on their Etsy page. While her mom handles the orders, Ader looks forward to thrift shopping for clothes and vintage Disney bedding on the mainland. Working at a Disney park also means she gets to see what's trending in their clothing.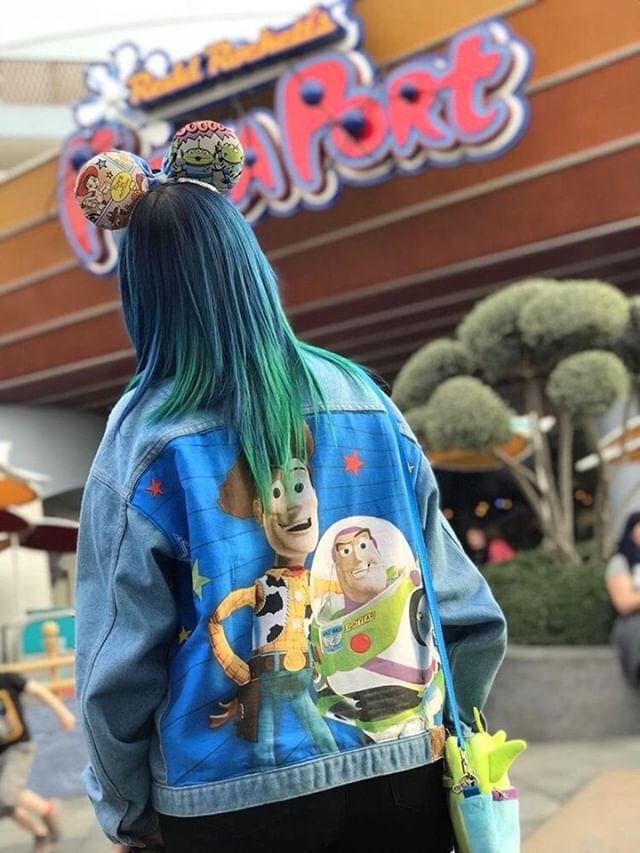 "I'll be around the park for, like, half of the year, so I get to see what people are like," she added.
After working at the resort, Ader is planning to give more attention to the shop and hopefully open a little brick and mortar store not just for her work but also for vintage clothing items.
As a fashion student, Ader hopes to be able to make a career out of fashion.
"The goal is just to make Disney clothing or just clothing in general that makes people really happy to wear that they really like," she said.