Inside Mānoa Valley lies a bundle of small, local businesses the community loves to keep coming back to. Once the pandemic hit, owners had to cut hours and move to online ordering and pick-up. College students and Mānoa residents continue to support their beloved specialized food in the heart of their community. 
In the center of Mānoa Marketplace stands Andy's Sandwiches and Smoothies. Andy Rodrigues and his family have been there since 1977.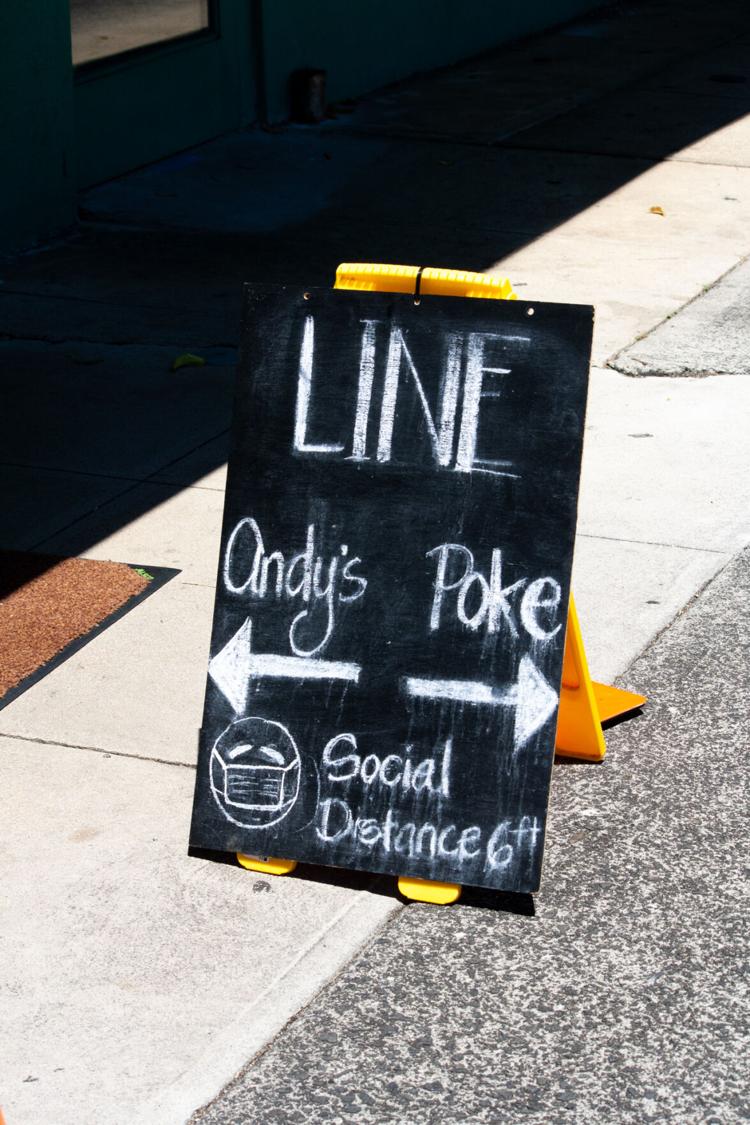 During the 43 years of working in the restaurant business, Rodrigues and his wife Norma have been able to send all of their daughters to private school, along with a few of their grandchildren. 
The community remains drawn to the family feel of Andy's intimate restaurant. Inside is filled with a variety of home cooked, on-the-go meals. 
"The business speaks for itself," Rodrigues said. "We just make sure we can give people the best service."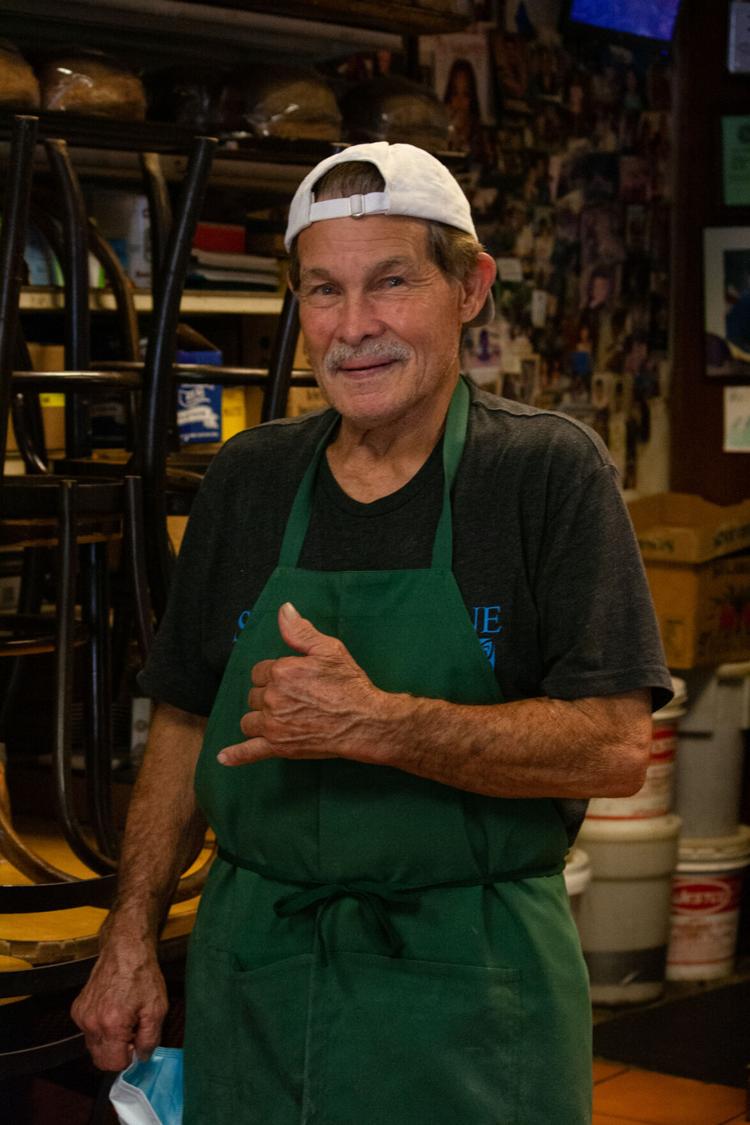 Knowing his customers so well, Rodrigues adjusted to the new way of restaurant business, allowing only 3 customers in the store at a time to order. Andy's Sandwiches and Smoothies lost many student customers who didn't come back to campus this semester. 
Previous years students from UH Mānoa, Punahou and Saint Francis would come into Andy's shop to pick up their acai bowls before class or before sports practices. 
"They're all online so they stay home," Rodrigues said. "The total revenues are a little less but some days it's even better. The rest of the time some might be a little lower or all even of what it was pre-virus days."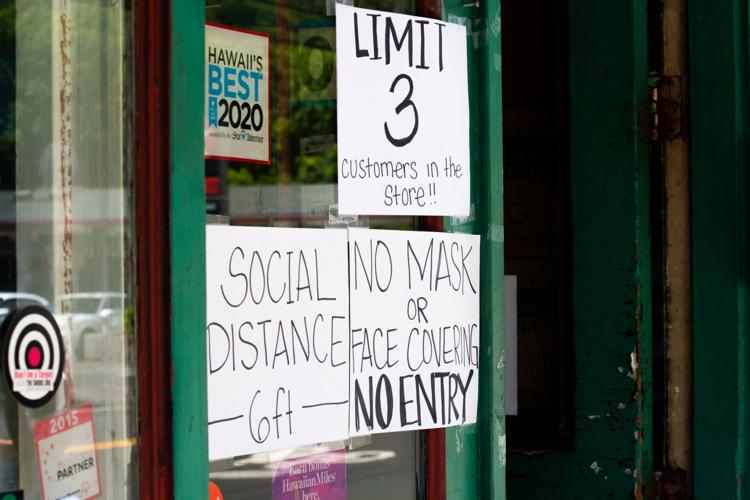 Feast is a fairly new restaurant in Mānoa that opened up September 2019. Jon Matsubura, the owner of Feast had only about six months of normal business before the pandemic. 
"You know, our journey has been fascinating in the sense that we were not originally a take-out concept," Matsubara said. "Our business model was based on take-out, catering and we would do very high-end events for corporate or private parties and that's kind of what my background was."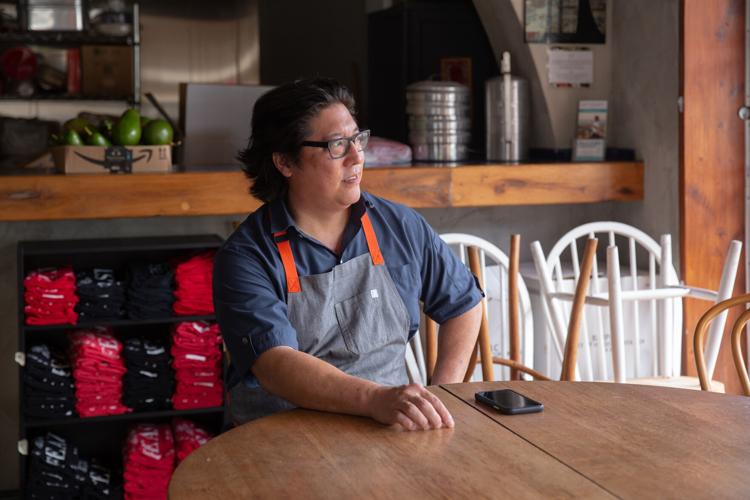 Feast takes local favorite dishes and recreates them with an interesting twist. They try to give the consumer the highest value of the local favorites by using quality ingredients. 
Matsubara describes the situation as, "a blessing in disguise." The pandemic started off by taking away 70% of Feast's original business. Focusing on take-out and what was available gave them an opportunity to promote local produce bags and create a new curbside service. 
Calah Bayley is a college student who returned from her hometown of Spokane, Washington to finish up her last fall semester on island. 
During COVID-19, Bayley's routine shifted from often visiting her favorite local restaurants to more cooking in the comfort of her own home.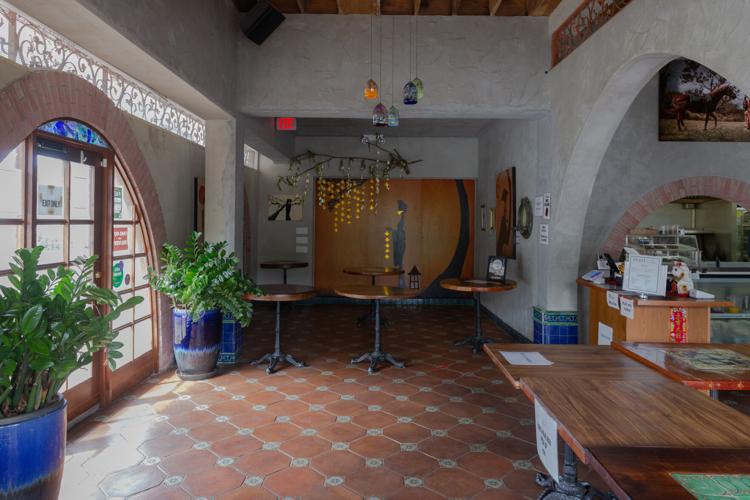 "In public, like it's hard when you have to, you know, talk to people or like when you go out to lunch with people and you have to wear your mask a lot," Bayley said. "But yeah, it's nice to be in the comfort of your own home and you don't have to cover up or anything.
Morning Glass, a coffee shop across the street from Feast, never saw themselves becoming more of an online service and curbside pickup business before the pandemic.
Although the business is experiencing a loss of student customers from years prior, they feel lucky to have the support of other regulars, family and friends. 
"It has been a challenge, but we remain flexible and optimistic during these uncertain times," co-owner Lani Hatakenaka Ng. said. "We are grateful for the support of our loyal customer base and our dedicated staff, we wouldn't be able to do this without them."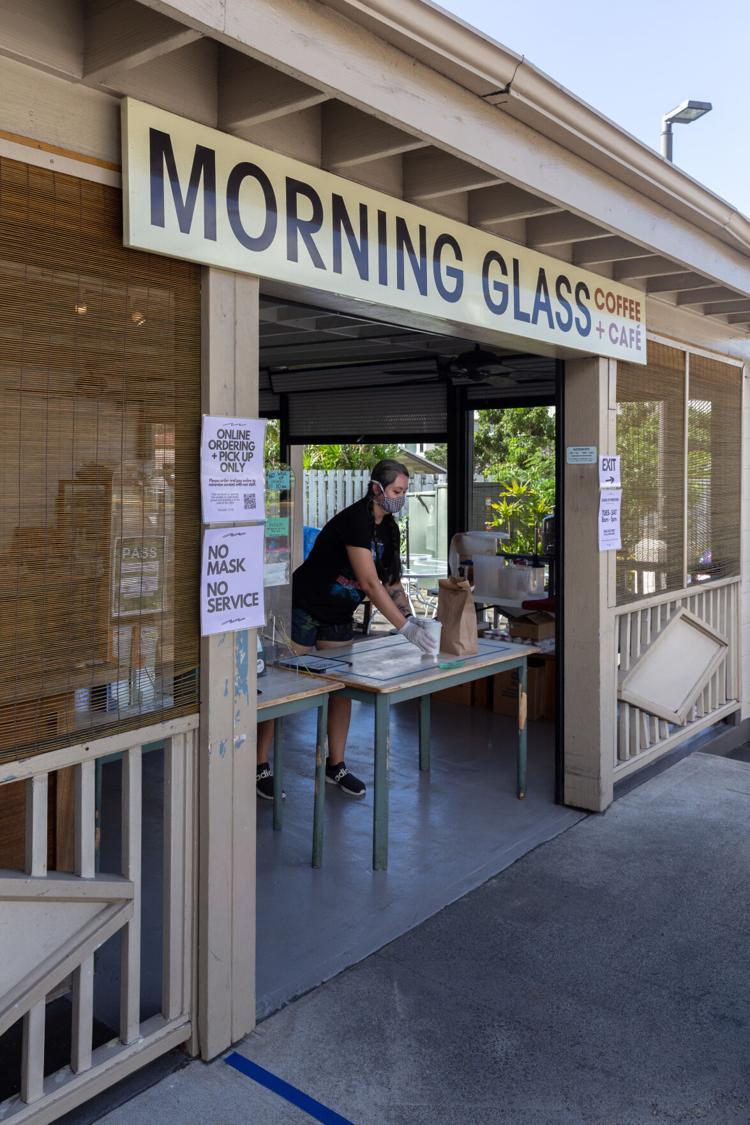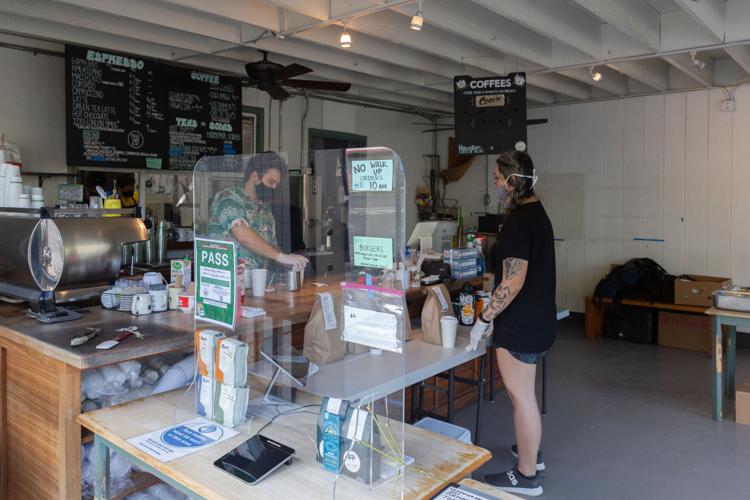 Morning Glass' parking lot fills with customers' cars before their gate rises to pick up their orders. "We've kept our coffee and drink menu the same, but are offering an expanded selection of pastry and breakfast items, select lunch sandwiches, grocery/pantry items and dinner options daily," Hatakenaka Ng. said.
To support your local Mānoa restaurants, visit their websites for online menus and ways to order. Andy's Sandwiches and Smoothies is also available for in-person ordering. 
All businesses are asking customers to please wear their masks and follow social distancing guidelines to ensure safety.