Logic recently dropped the follow-up sequel to his "Bobby Tarantino" mixtape, "Bobby Tarantino II." The mixtape consists of 13 tracks with features from Wiz Khalifa, 2 Chainz, Big Sean and DJ pop artist Marshmello.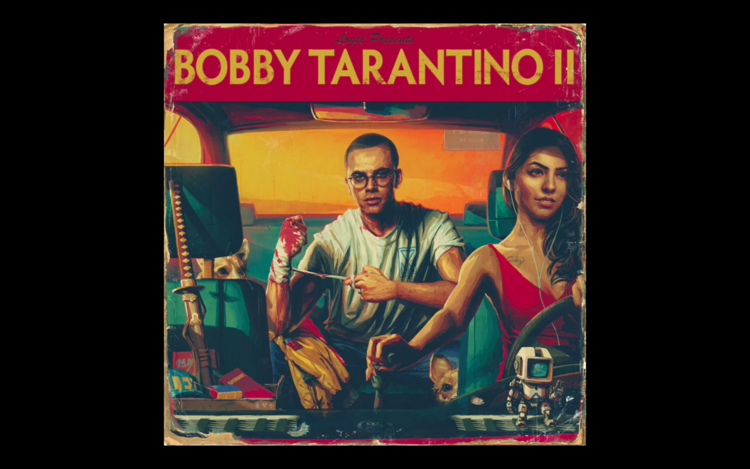 The introductory track, titled "Grandpa's Space Ship," features Justin Roiland as Rick and Morty from the animated show "Rick and Morty." The track features an argument between the two characters for the spaceship's auxiliary cord. The skit is clever and throws witty jabs at Logic himself. Fans of the show and Logic will find this one hilarious.  
In terms of production value, the release is nothing special. But it is what one would expect from a Logic mixtape. Considering this is a follow up to the previous "Bobby Tarantino," many of the tracks come off as lackluster. While not inherently bad, many of the tracks sound like mere filler subpar pop-rap. His track featuring Marshmello, titled "Everyday," is a prime example of this. The beat does not meld well with Logic's voice and features superficial lyrics – especially in the lazily strung together chorus.   
While Logic may not be the most gifted producer or lyricist of his other contemporaries, his previous work proves that he is capable of producing better content that this.     
The only two notable songs were the cleverly named "Indica Badu" and "44 More." "Indica Badu" features a jazz bass line that flows smoothly throughout the track. Logic's chorus is melodic and accented by the beat. As with many songs of similar subject matter, Wiz Khalifa's feature on the track was a nice addition. His verse was well written and his flow matched the overall feel of the song. "Indica Badu" is a great easy listening track and capitalizes well on the relaxing vibe it aims for.
"44 More" is the saving grace of the mixtape. It showcases Logic at his best in terms of flow, lyricism and production value. It features some of his wittiest lyrics and delivers in terms of flow and breakdowns – things Logic is known for. The beat was more of a traditional banger-style production, which Logic typically performs better in, as opposed to the washed-out radio pop-rap which littered the rest of this mixtape.
"Bobby Tarantino II" is just a mixtape and one cannot expect an artist to put in the same amount of time and resources into one as they would for a full-blown album. However, after hearing the types of tracks he produced for the previous "Bobby Tarantino" mixtape, more was expected of Logic. He spends much of his time on this follow-up release chasing run-of-the-mill, pop-styled rap tracks that were underdeveloped and corny.