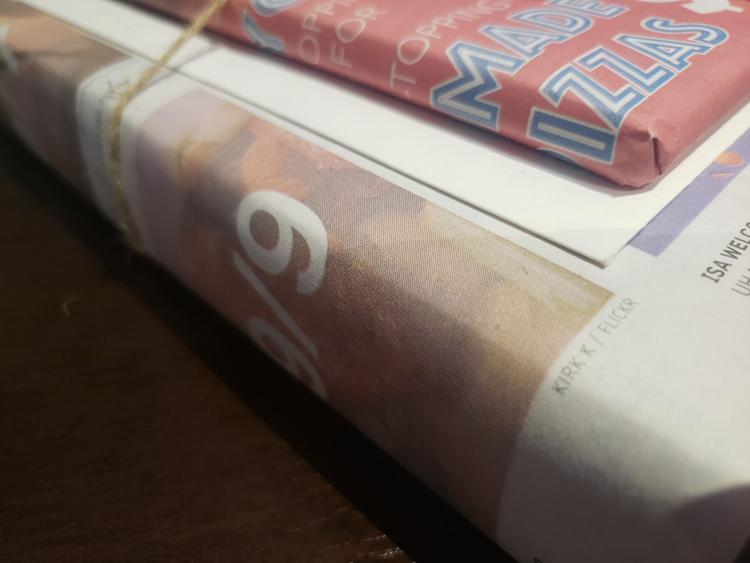 With Christmas fast approaching, figuring out what type of gift to give may be difficult. For those who practice Low- or Zero waste practices or know people who do, here are some present ideas to spruce up the bottom of someone's Christmas tree. 
A bit on "Zero Waste" 
According to goingzerowaste.com, the idea behind Zero Waste is to redefine a system of consumption. 
"We currently live in a linear economy where we take resources from the earth and then dump them in a giant hole in the ground," The blog states. "The goal of zero waste is to move to a circular economy where we write trash out of existence. The circular economy mimics nature in that there is no trash in nature." 
Put simply,  following the Low or Zero Waste lifestyle means one will limit the amount of "stuff" used when going about their day. In turn, this will help prevent the number of trash in landfills from increasing. For example, a Zero Waste practice would include using a reusable bottle for shampoo and conditioner instead of purchasing plastic ones, or forgoing the use of soap that is wrapped in plastic or non-recyclable materials. 
For the boba: Metal and Bamboo Straws 
Metal and bamboo straws are alternatives for the usual plastic straw. 
According to turtlesavers.uk, metal straws are environmentally-friendly and can encourage people to reuse and recycle; moreover, they last longer and retain the temperature of the drink you are consuming. Stated by householdwonders.com, like metal straws, bamboo straws are eco-friendly and durable. Since they are made of bamboo, "one of the world's most renewable materials," these straws are chemical-free and biodegradable. 
With the recent passing of Bill 40, plastic utensils, including straws, stocking up on reusable straws is important, especially if you do not own a tumblr for your morning coffee or bubble tea. 
You may purchase metal or bamboo straws at shops like Teapresso and Pipeline Bakeshop & Creamery. 
Homemade beauty products and toiletries
Instead of paying for sweet-smelling lotions and pricey soaps, have you considered making and gifting them yourself? Some of the store-brand beauty essentials on people's must-haves lists can be made within the comfort of your own home thanks to ingredients such as melt-and-pour soap bases, essential oils, and soy and beeswax. 
YouTube channels such as Our Oily House and Shelbizleee feature DIY beauty products, including sugar scrubs, blush and bronzer, and lotion, that can become low or zero waste by packing them in reusable containers, such as mason jars or tin cans. 
Whenever making DIY beauty products, always research the ingredients you plan to use and their potential effects. Those who are pursuing sustainable lifestyles can find out if potential ingredients are sustainably and ethically procured or produced. 
Be sure to inquire about any allergens the person you are making a gift for may have to ensure they can safely use your present. It is also a good idea to list what you used to make your DIY beauty products somewhere on the gift container. 
One may also incorporate plant-based medicine into their DIY beauty projects. The University of Hawaiʻi at Mānoa's Department of Hawaiian Studies offers "La'au Lapa'au: Hawaiian Medicinal Herbs," a class that covers the "Presentation of Hawaiian medicinal herbs including basic philosophy, identification, utilization, and preparation of such herbs for human ailments," for those interested in expanding their knowledge in this field. 
Customized water flasks
Did you hear that crash? That's right; your friend just dropped their Hydro Flask for the nth time this semester. Water flasks can be a great gift, especially for those who do not have them or find themselves relying heavily upon plastic water bottles. 
Additionally, gifting water flasks offer wiggle room to personalize them. For example, having a Hydro Flask engraved can make for an interesting present. Giving this as a gift will allow the receiver to easily spot their flask should they misplace them, as well as a new flask to drop (accidentally) during the next semester. 
A note on gift wrapping 
Plastic bows, tape and most gift wrap cannot be recycled. Low and Zero waste alternatives for gift wrap include brown paper bags, newspapers and fabric (such as scarves or handkerchiefs),  some of which can be folded in a way that would eliminate the need for tape. String, yarn or twine can be used if a tape alternative is needed. There are videos available on YouTube should you be interested in other Low or Zero waste gift wrapping tips and tricks. 
When all else fails, give experiences 
If one truly wants to partake in Low or Zero waste practices, the best gift would be an experience. From booking a massage for a friend, purchasing annual passes or paying for a Disney+ subscription, offering experiences as a Christmas present swap material goods with an opportunity for quality time and memory-making.