It's homecoming week! Ka Leo asked a couple of University of Hawai'i students, alumni and fans about their memories of the Rainbow Warrior football team.
---
Madison Lewis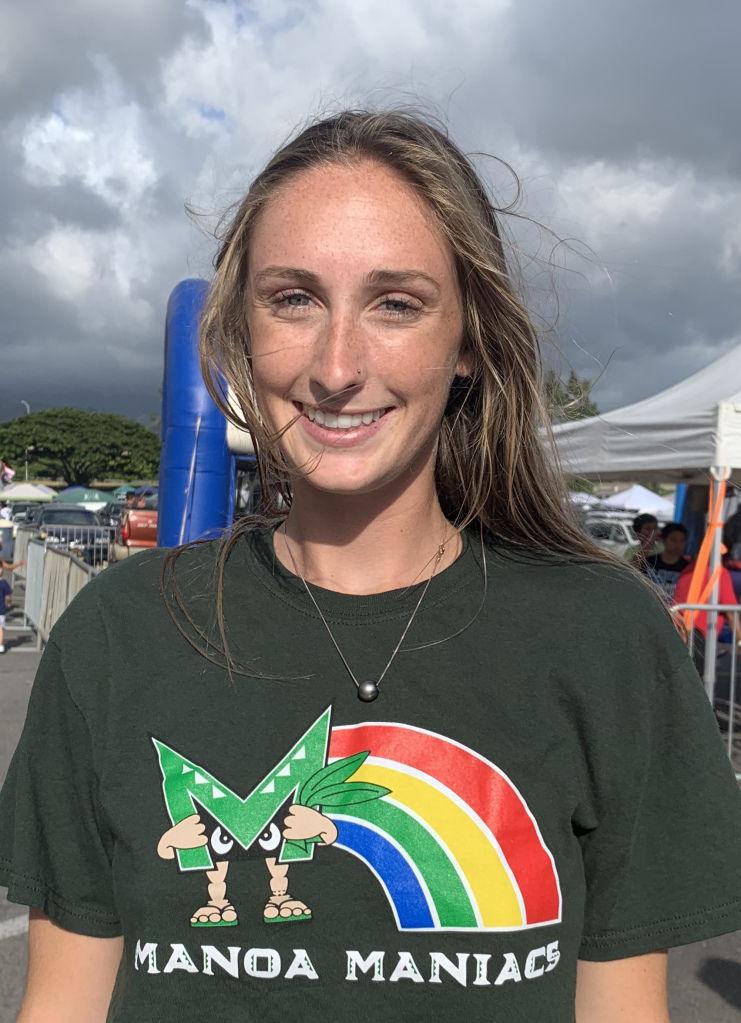 As a junior at UH Mānoa, 21-year-old Madison Lewis is no stranger to a UH tailgate. Her earliest memory as a 'Bows fan is her first volleyball game. This year she will be spotted at many UH football games.
"This season I hope that they're better this year, and improving from what they have been."
---
Chris Pat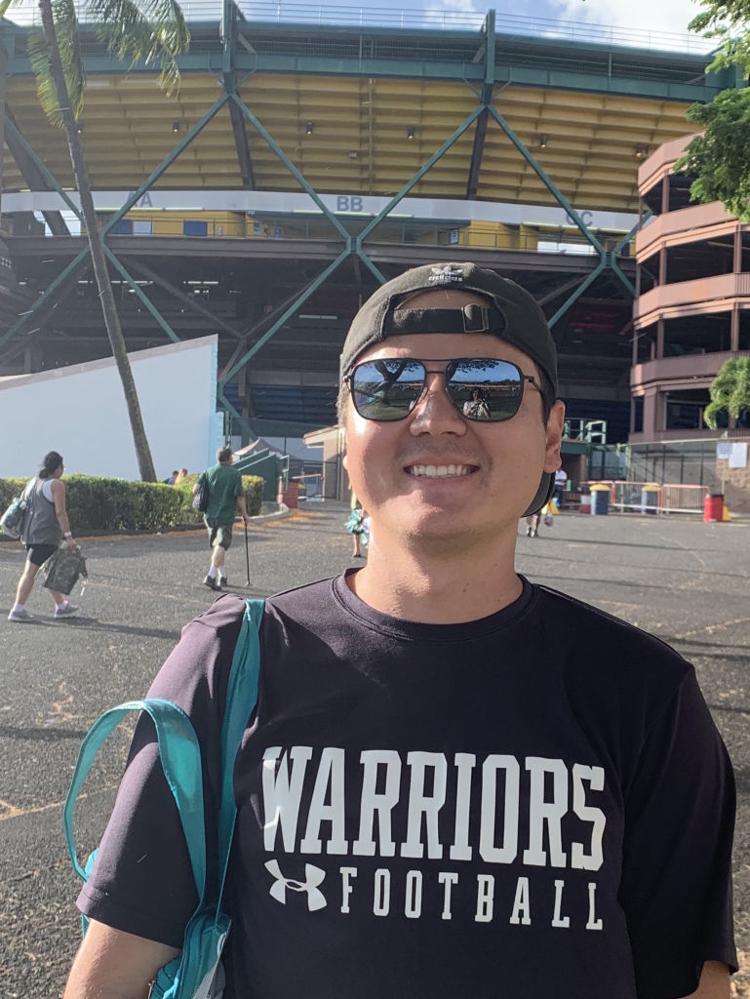 A 27-year-old UH Mānoa alumnus, long time fan Chris Pat is returning to cheer on his alma mater at their game against the Beavers.
"I remember coming to football games with my grandma when I was about six or seven, it was a great time."
---
Ashley Taylor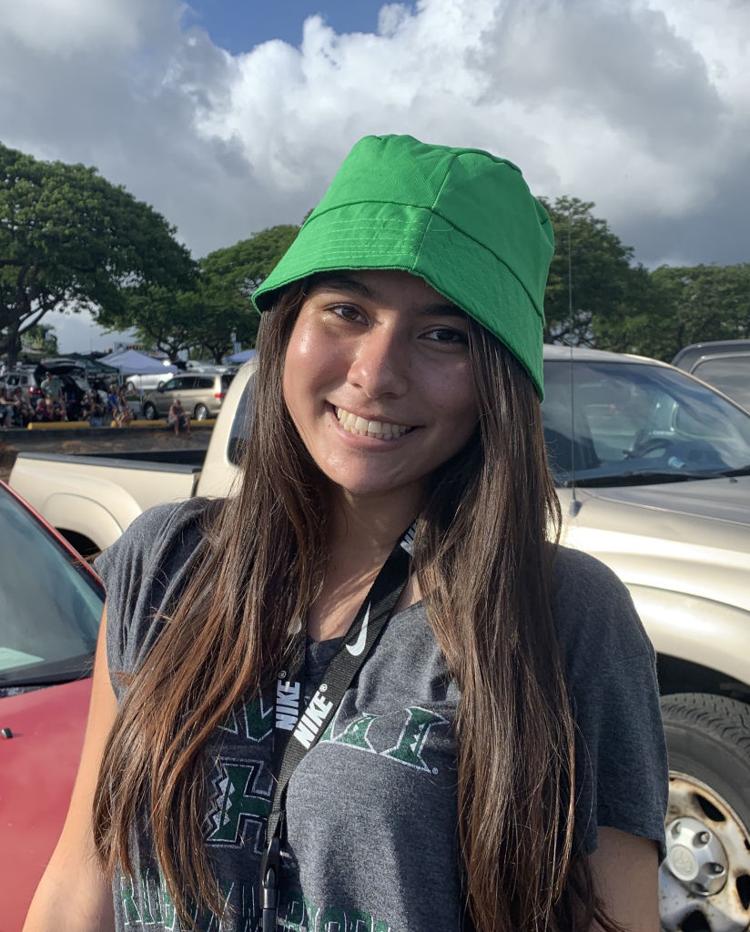 18-year-old Ashley Taylor is a UH Mānoa freshman communication major. The Warriors versus Beavers game is her first sporting event as a UH student.
"My earliest memory of being a warriors fan is my first UH football game when I was 7. I asked my parents to leave halfway through the first quarter. As I've grown older, I've started to appreciate football more."
---
Vince Raquegh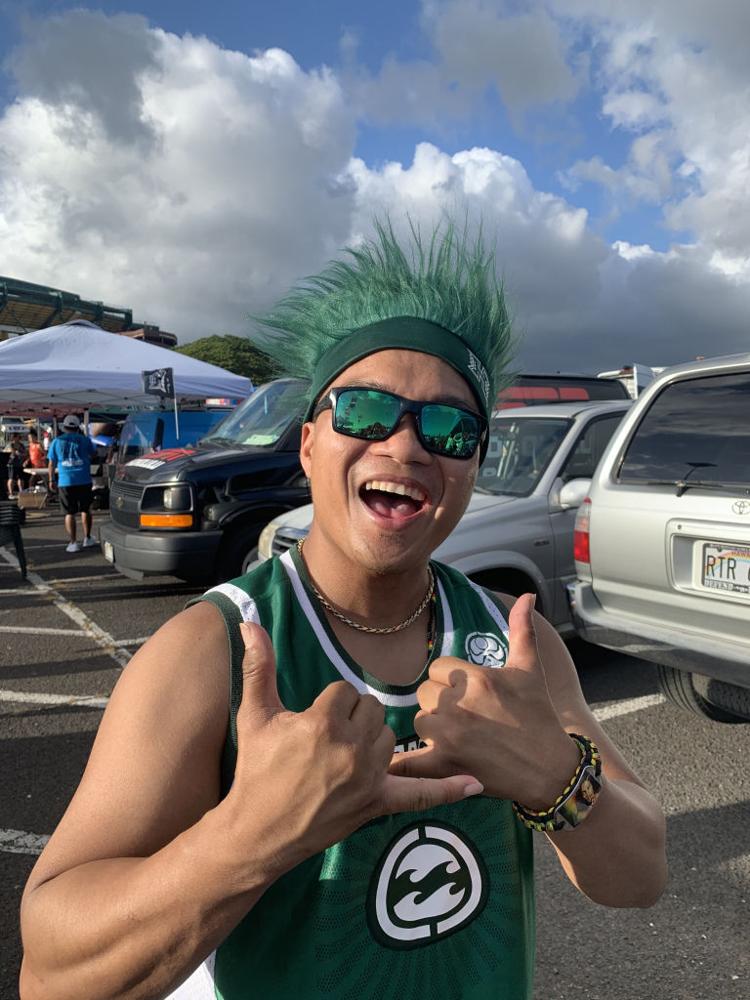 Decked out in green and white, Vince Raquegh is a 39-year-old avid Warriors fan. He does not have season tickets this year, but he hopes to attend as many games as possible.
"I always remember I would go to the first game of the year on Labor Day weekend, on my birthday. That was always my birthday thing."
---
Kalei Uno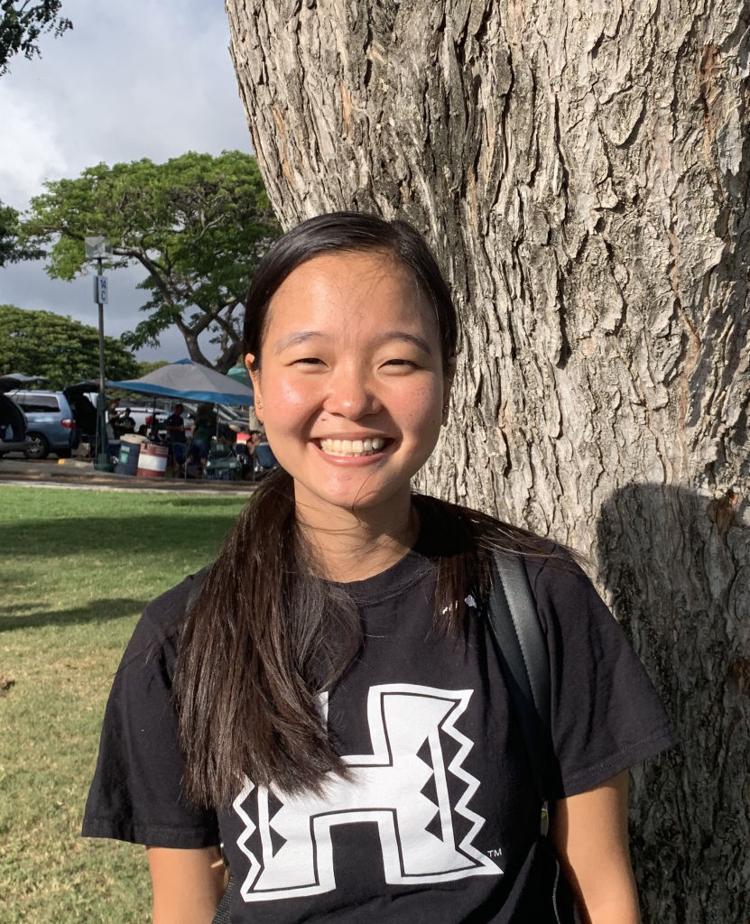 Although she did not attend UH Mānoa, Kalei Uno is a 25-year-old O'ahu local who has long supported the Warriors. She will be cheering on UH this year with her first ever season tickets.
"We went to a UH football game that went to either quadruple or quintuple over time, and watching that live was even cooler than watching it on TV."