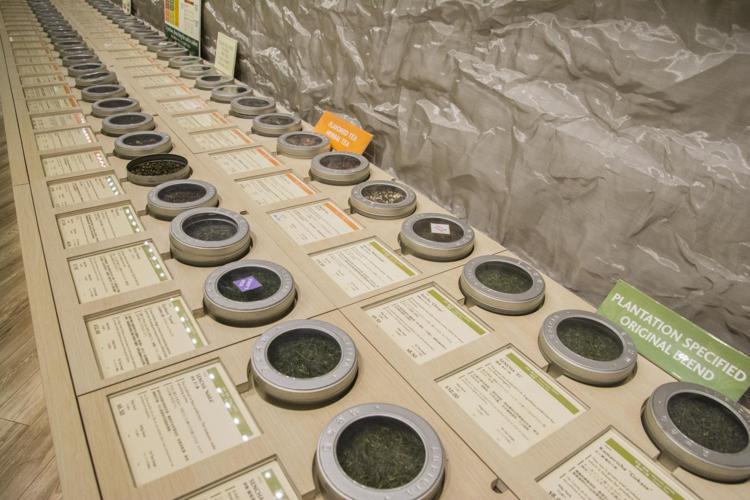 Need a boost? Take a tea break
'Tis the season – for finals, that is. If you've been hitting the books too hard at the last minute and find yourself restless, anxious or still half-asleep from that all-nighter you just pulled, you might be tempted to grab a cup of coffee. Instead, do your body a favor and pick up some teas next time you're on an errand run. Not only do teas tend to have a gentler effect on your body than coffee, tea clears toxins from your system and can either soothe or awaken you, depending on the type you choose. So quit wallowing in that extra-long Starbucks line, because we've got some reme-teas.
Black
Black teas can be the most caffeinated of all four tea types and can have up to the same amount of caffeine as coffee. Also like coffee, black tea has a stronger and more robust flavor and goes well with milk and sugar.
Look out for:
Chai: a spicy tea with notes of cinnamon and cardamom – a holiday favorite.
Earl gray: a muted, earthy tea with notes of citrus; it is often served with breakfast. A less well-known version, Lady Gray, is less pungent than its counterpart with the addition of cornflower, lemon and Seville orange.
Rooibos: a mild-flavored black tea with a lower caffeine level that is delicious when paired with honey or vanilla; also known as "red tea."
Oolong 
Oolong teas, in most cases, have the second highest caffeine level of all tea types. A tea that holds a special place in Chinese culture, oolong has a milder taste than black tea and comes in many variations. Oolong teas are versatile – they can be blended with anything from fruit extracts to other types of teas. Depending on the blend, they tend to be better with sugar. However, as with black tea blends, milk is a good addition.
Look out for:
Blends with chai: The simple taste of oolong pairs well with the spicy taste of chai.
Fruit enhancers: Oolong has a fruity flavoring with smoky or toasted undertones. When combined with coconut, peach or even orchid, it can be the right mix of bold flavoring.
Green
Green teas have the greatest concentration of antioxidants and have the second lowest caffeine level. This type of tea is good for the metabolism and digestive system. Like white teas, the leaves are left untreated, except they are heated to develop the earthy flavor. Because of its low caffeine level, green tea is also a good choice for relaxation and pairs well with sugar, but not milk.
Look out for:
Matcha: The latest health craze, matcha is a fine powder made from whole green tea leaves that have been ground up. Matcha has the most health benefits of any tea and can be added to baking recipes and smoothies, or served on its own hot or cold with water or milk.
Mint or citrus blends:These refreshing flavors pair well with the earthy notes of green tea.
White
White teas have the lowest caffeine amount and a very delicate flavor because the tea leaves are picked and dried and receive no other heating treatments. White teas tend to be blended with fruits because the leaves are naturally sweet. These teas are a soothing choice and contain lots of antioxidants because the integrity of the leaf is well preserved. White tea goes best with sugar, not milk.
Look out for:
Chamomile: Although some are made strictly with chamomile flowers, many are blended with white teas for a smoother taste. Chamomile tea is used at bedtime or to soothe a sore throat.
Peach, açai or lavender flavors: Each of these light and sweet flavors pair well with the subtle flavor of white tea.