No excuses
Your guide to hitting the gym in 2016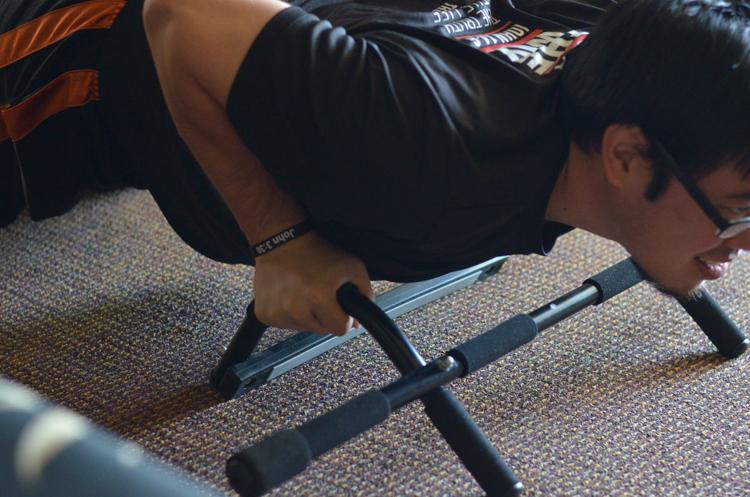 After countless nights slumped on the couch, watching "Gossip Girl" and eating Doritos off your chest, you may be feeling less than confident about your health. As the new year begins, one dreaded question comes to mind: Will I actually hit the gym this year? Here are the four essential steps for creating your perfect gym routine and sticking to it.
Find your cue
First, you will want to set aside a time of day that will trigger your brain to start working out. This may be when you wake up, after you get done with class or before dinner. By finding a convenient workout time, you begin to prioritize your workout and include it automatically as part of your daily schedule. Your workout habits become easier to form the more you stick to your cue. Eventually, your day may even begin to feel a bit off if you're not hitting the gym.
Create your routine
You don't have to run a 10K every day to have a successful workout. Try a variety of different fitness options until you figure out what you like best. The Warrior Recreation Center offers a variety of different options that will get your blood pumping, including: zumba, cycling and boxing. You can also catch pick up games of basketball and volleyball throughout the week. 
Give yourself a reward
This is crucial to forming and sticking to your routine. Give yourself a reward after you achieve your workout goals, whether that's losing a few pounds, hitting a personal record or even just making it to the gym that day. Rewards can be as simple as a tasty post-gym smoothie or treating yourself to a new item of clothing after a week of successful gym visits. Continue rewarding yourself in order to stick to the awesome routine you've created.
Remember your craving 
If you truly want to form a successful habit, you have to find some sort of craving in working out. This may be weight loss, the competition of a pickup basketball game or the feeling after a great workout. Whatever it is, remembering your craving is perhaps the most important step in sticking to your routine. Eventually, your brain will begin to crave whatever it is that keeps you at the gym, and just like that, you'll be on your way to a regular gym routine.