Women's Soccer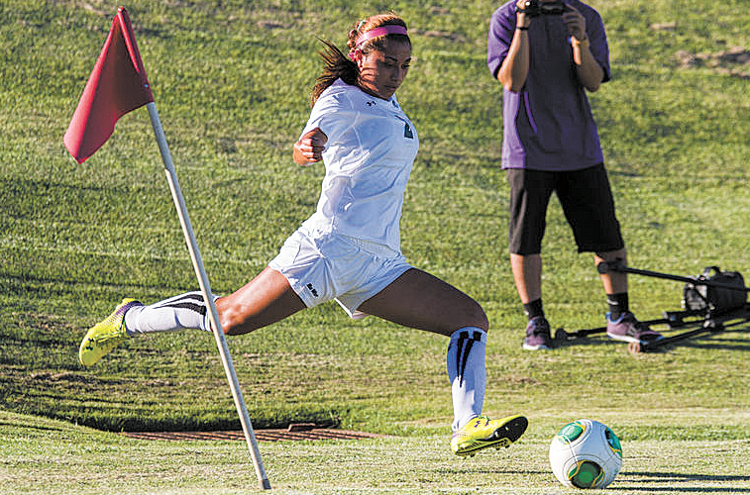 The 'Bows lost their sixth straight on Thursday night on the road against UC Davis with a final score of 0-4. The Wahine struggled off the start as they gave up a goal in the first 18 seconds to Haley Hughes. Hawai'i was unable to shrug off this first goal, and only forced the opposing goalie to make two saves throughout the game. Woes continued for the 'Bows as Paige Okazaki was given a red card in the second half after receiving yellow in the first. Fortunately, the 'Bows have one more chance to get their first win on the road Oct. 25 at Long Beach State, before heading home for their final game of the season on Oct. 29 against UC Irvine. 
Women's Volleyball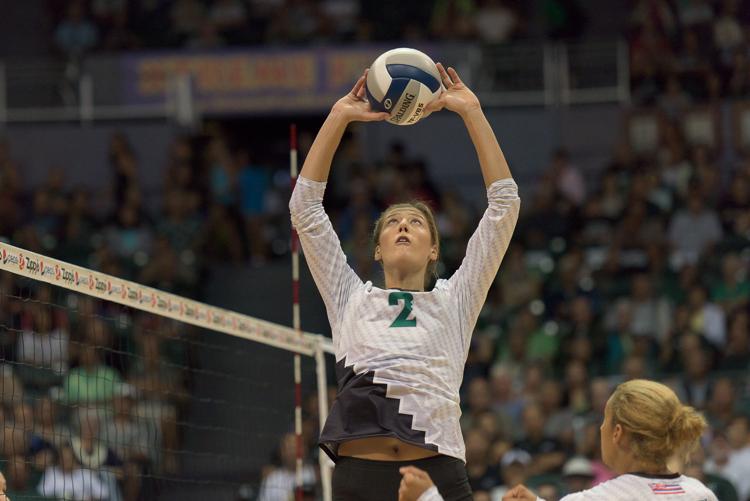 The Wahine will have a much-needed week off this week after winning both games this past weekend against UC Davis and UC Irvine. Nikki Taylor suffered a concussion in the game against UC Davis and broke her 38-straight start streak the next night against the Anteaters. After allowing some rest for the team, the 'Bows will finish their last home-stand of the season starting Oct. 30, against UC Riverside, and finishing on Nov. 1, against Cal State Fullerton. 
Men's Football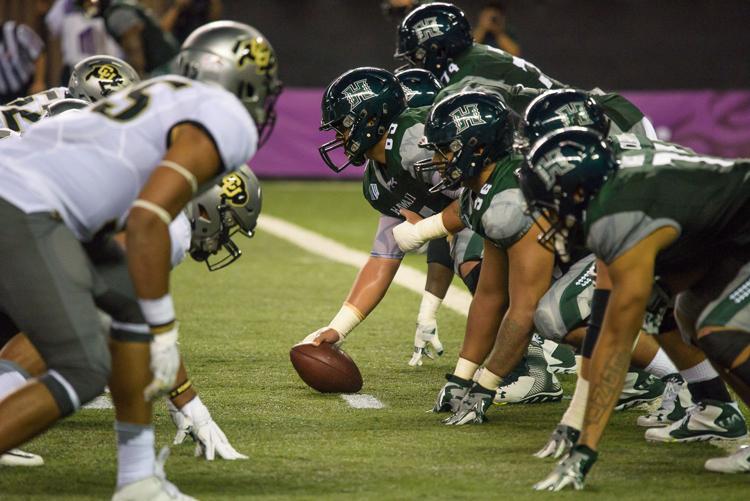 The Rainbow Warriors lost their fifth straight game on Saturday on the road against Nevada 20-30. Once again, the 'Bows took a lead into halftime, only to lose it in the 4th quarter. Devan Stubblefield carried the 'Bows in the first half with eight catches for 91 yards and two touchdowns, but the Hawai'i was unable to score a touchdown and was held to just six points in the second half. The Warriors have now dropped to 2-6, and will look to break their losing streak with a Halloween matchup against Air Force on Oct. 31 at Aloha Stadium.