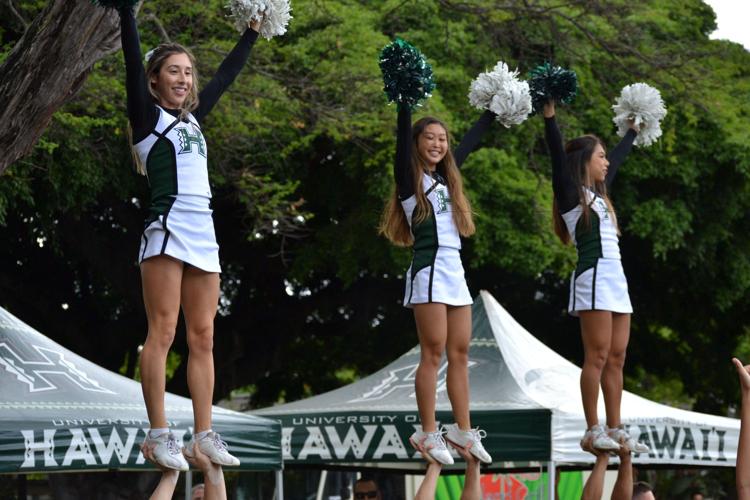 The University of Hawaiʻi at Mānoa welcomes its community members back home with its third annual "Picnic on the Path." 
Laura Wood, the associate director of alumni relations for special events at the University of Hawaiʻi Foundation Office of Alumni Relations (UHFAR), says the event is meant to build excitement for homecoming. 
"The main goal of this event is to start building homecoming a little bit more on campus," Wood said. "We're really trying to build that out and see people be open to it and really spirited about their school, their campus, their football program." 
Along with creating a fun event for the UH community, Liane Smith, associate director of alumni relations programs for UHFAR, mentioned that another goal for Picnic on the Path is to bring alumni home.
"We want to bring alumni back on campus," Smith said. We've seen it at other schools where alumni fly in for homecoming. We hope to build it to that, at some point." 
According to Wood and Smith, this year's Picnic on the Path will feature games, an on-site photo booth, new food trucks and giveaways, including retro-themed jersey rally towels courtesy of UH Athletics. 
What makes this event different from its predecessors is the increase of campus participants, like Greek life.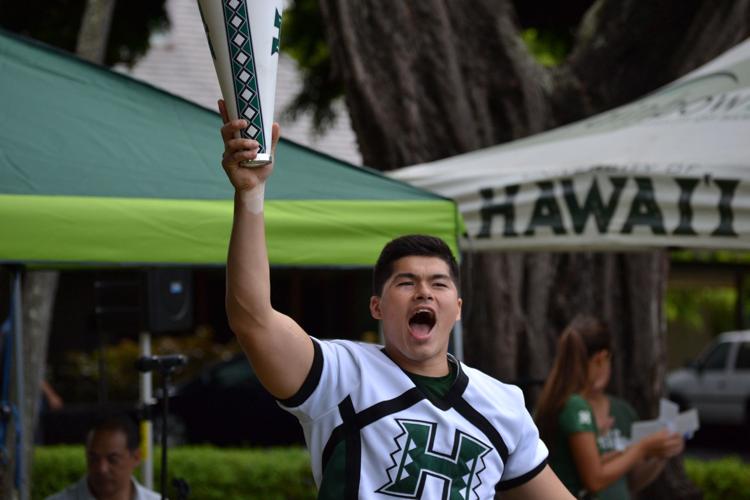 Along with budgeting and vendor communications, Wood and Smith worked with several departments and offices such as the Office of the Chancellor and Marketing to make Picnic on the Path a reality. 
"Each office has their specialty as to what they bring to the event. Athletics is really good at bringing the really big prizes that bring students out, and we do a lot of the marketing push, and then the Office of the Chancellor does a lot of working with facilities to make sure the grounds are good-to-go," Wood said. 
In addition, alumni of any UH campus will have the opportunity to purchase discounted tickets for the homecoming game. Those who are interested can fill out a form at uhalumni.org/contact/tickets to retrieve a discount code. The offer is only valid for online purchases, with a limit of eight tickets per user. 
In a joint statement, Wood and Smith said they hope that through events like Picnic on the Path, students and alumni will begin to recognize and look forward to homecoming, as it "can be a fun, engaging and powerful tool for students and alumni to feel connected to and build spirit for their college." 
Picnic on the Path is set for Sept. 20 and will take place on Legacy Path from 11 a.m. to 2 p.m. It is open to the public. 
Anyone who has feedback or suggestions on how to improve UH homecoming activities may contact Wood at Laura.Wood@uhfoundation.org or Smith at Liane.Smith@uhfoundation.org.