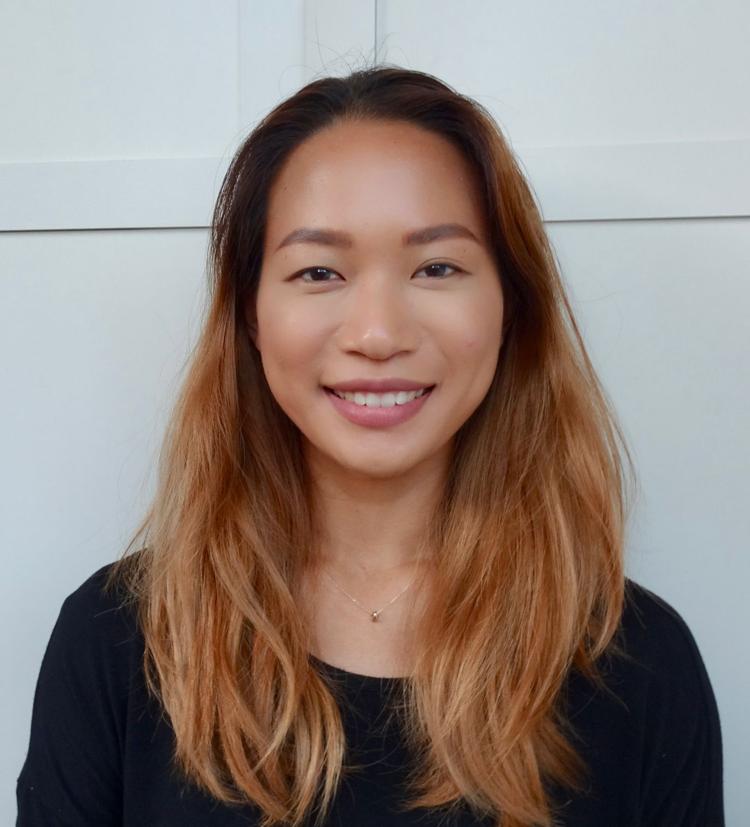 For the recent University of Hawai'i at Mānoa B.A. in public health graduate, Pua Lani Yang, the idea of joining the Peace Corps started out when her best friend shared her lifelong dream with her.
Yang partook in a few research opportunities regarding HIV/AIDS services and mosquito-borne diseases while attending UH. She recollects that in her sophomore year, a Peace Corps representative visited her global health class and enkindled her passion for equitable health care, research experience and the desire to see the world; all of which, she mentions, would make for the perfect job.
"It was a no-brainer to apply to an African country, knowing that the burden of infectious diseases, including mosquito-borne, is concentrated there. One can apply to the Peace Corps with an open application, meaning that they are open to serve anywhere, but I knew that I wanted to serve where my experiences would be utilized best."
Her goal in Sierra Leone is simple: to increase the community's capacity for long-term health. Given the job-related directives as a "Community Health Promoter," the success of her service is based solely on her flexibility and commitment to her assigned community's needs. She remarks that it would be unrealistic to measure her success through health statistics on decreased incidence rates of mosquito-borne diseases and nutrition-related illnesses. Instead, she hopes to create a project that will last.
Yang is confident that her background in Public Health has equipped her with the tools to implement and evaluate her future project. She defines public health as "a broad spectrum of conditions, such as environment, infrastructure, social networks, and more, that culminate in the physical manifestations of health."
"This perspective, backed by my experiences as a public health student at UH, is something that I will base my projects on, and aim to share with others."
She shares that being a public health undergraduate at UH was a privelege. 
"My professors especially encouraged my peers and I to seek the underlying root cause of issues in community health. When I am in Sierra Leone, these tools will help me to be a more effective and empathetic service member, which are essential to achieving my goal."
With the excitement encompassing traveling somewhere new, meeting new people and settling in with her host family, she expects to encounter more health issues than she is typically used to and is thus arranging plans for her well-being. This means seeing the doctor to discuss travel and receiving the necessary information and immunization to protect herself overseas. 
She notes that serving as an Asian American will be a hurdle considering the demographic she is serving and the preconceived ideas attached to being an Asian American by the media. 
"I am sure I will stick out like a sore thumb, which is something I have never experienced." 
Nevertheless, she anticipates being able to communicate with her social circles to keep her rooted in her journey as communication apps are picking up pace in Sierra Leone. 
Set out to depart on June 14 to Sierra Leone, Yang will begin her formal three-month pre-service training (PST) where she will receive training in language, culture and safety. In preparation, she has been doing her own research on Leonean language and culture and supposes that it will be very much different from her expectations once she starts PST. 
Reflecting on the future, she says that it is uncertain for the time being. Stories of volunteers' goals changing drastically after they complete their service appear to be quite the common. However, Yang plans to attend graduate school on the mainland for public health, anthropology or urban planning; otherwise, she hopes to get a job related to global health. If all goes well in her time serving, she hopes to continue serving or to apply to another country of her choosing.
Finally, she hopes to inspire those who would also like to join the Peace Corps and imparts the message to push your passions into action.
"In my experience, I knew that I wanted to be involved with community health somehow, so I said yes to every opportunity that was somehow related to it. This led me to applying and strengthened my candidacy for the Peace Corps when the time came, even if it was not what I had intended for a few years ago."