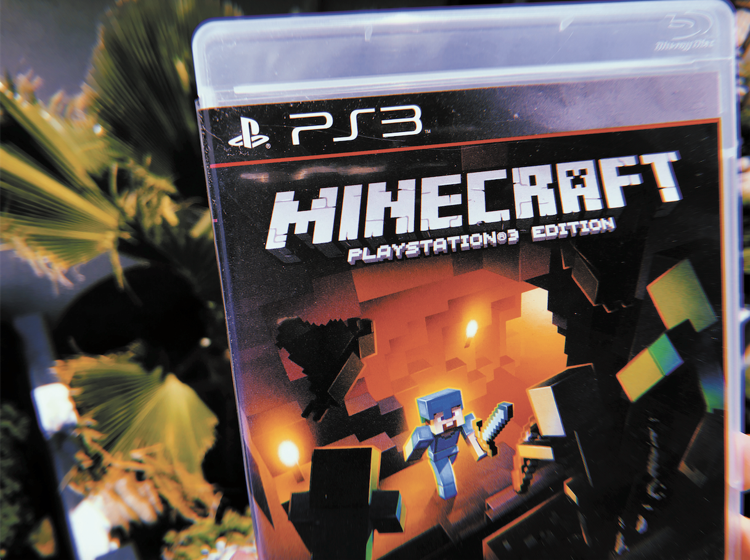 After recently celebrating its 10th anniversary, Minecraft has proven to be one of the most popular games of the 21st century. Some teachers are leveraging this popularity to encourage students' interest in school. One local organization, the Academy for Gameful & Immersive Learning Experiences (AGILE), is taking an innovative approach to educate its students. The organization uses Minecraft as a classroom for students to learn about indigenous culture by creating and living in their own worlds. 
"What AGILE is uniquely suited to teach is how to use and design games for transmuting the mundane to the magical, how to re-enchant (y)our worlds through play," co-founder Cody Lestelle, a doctoral student studying alternative futures and indigenous politics at the University of Hawai'i at Mānoa, said in an email interview.
AGILE hosts its afterschool and summer lessons through a Minecraft server, allowing students to share worlds and collaborate with others. Referring to the server as a "multiversity campus," Lestelle aims to bridge worlds – real and fictional alike.
"We introduce youth and adults ... to these playworlds and serious tools through Minecraft ... (to bridge) digital worlds with place-based education and 'ike," Lestelle said.
So far the Multiversity features replications of over 25 themed worlds. These worlds contain more than 40 Pacific Islands, including a 1:30 scale version of all the Hawaiian Islands, Samoa and Tahiti. However, the Multiversity is not just limited to the Pacific — it also includes places from around the world. For example, the server contains a scaled model of the city of Vrindavan in India, which highlights the International Society for Krishna Consciousness. The Multiversity includes fictional places as well, including maps of Hogwarts and Middle Earth. 
"As our server is a multiverse, in Minecraft terms we not only focus on creating new builds within a world but also craft entirely new worlds," Lestelle said. "The builds within the worlds are numerous and are limited only by the desires, imagination, needs and efforts of our player population."
In these worlds, students are able to simulate aspects of real life. The server's economy is based on digital currency that players are able to earn by selling items they mine or gather. The main map even contains libraries, a language learning center and shops. 
Lestelle emphasizes that Minecraft is not an escape from reality; rather, it is a game that "actively transmute(s) our shared realities into the best possible ones they can be." By imitating the real world, the game serves as an open-world classroom where students develop and apply skills that can be translated to real life, such as sustainable practices.
The idea of the Minecraft Multiversity server began when Lestelle assigned his students to write a letter about gun violence, but instead found them playing the popular first-person shooter, Fortnite. Rather than punishing them, he asked himself the question, "What if we could take an approach that embraces where student and youth attention already is instead of trying to tell them that they were wrong or bad for having their attention there?" Lestelle chose to experiment teaching with Minecraft due to his love of the game and its versatility as an educational tool. 
"Minecraft is an approachable and easy to learn medium for youth and adults alike that I think is best summarized as the ultimate LEGO RPG of today. It allows for all the fun of LEGOs and the sort of design, engineering, and imaginative play that they enable which is so crucial to our time," Lestelle said.
This summer, the theme of the Multiversity is "Hawaiian Islands with Food, Medicine, Shelter, and Water for All Preferred Reality Game." Students will simulate living in an alternate reality of Hawai'i in which all food shipments to and from the islands have ceased, highlighting Hawai'i's pre-contact food systems.
The ultimate goal of AGILE is for students to learn how "to use virtual worlds to tell stories in effective ways to engage and affect the real world around them."