Hawai'i' is not known for its abundance of concerts. When music artists finally make their way to the islands, however, it is a source of excitement.
This enthusiasm was experienced by many South Korean hip-hop enthusiasts at the Neal Blaisdell Concert Hall on April 1, 2018, for the "Above Ordinary Hawaiʻi" concert. Featuring Korean hip-hop artists Jay Park (박재범), Hoody (후디) and pH-1, the event helped University of Hawaiʻi at Mānoa students experience an unordinary end to Spring Break.
Jay Park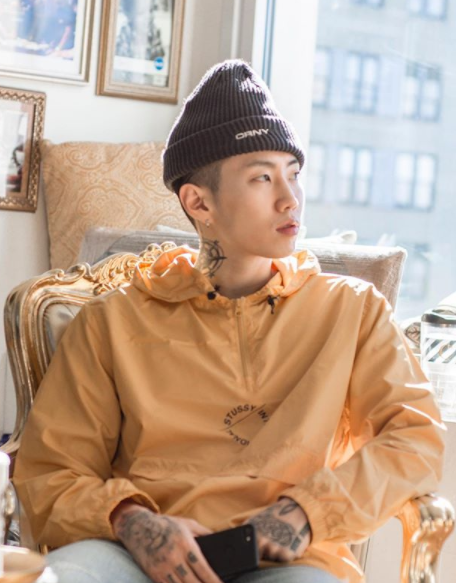 Jay Park is a name that is recognizable among people who know about or listen to Korean pop (K-pop). A Seattle native, former member of the K-pop group 2PM and current solo artist, Park is also the co-founder of Above Ordinary Music Group (AOMG), a South Korean hip-hop label that was established in 2013.
According to the Above Ordinary Hawaiʻi website, Park is a judge on "Asia's Got Talent" and the popular Korean hip-hop survival show "Show Me the Money." He has won numerous awards and is signed with the American label ROC NATION, where he "manages artists including Rihanna, DJ Khaled and J.Cole."
UH Mānoa freshman Jhante Iga, who attended the concert, said in a KakaoTalk interview that what makes Jay Park different from other Korean artists is his demeanor, especially around his work and fans.
"In Hawaii kpop is already so big from groups like BTS but jay park has ... songs that people can relate to in English and he's more hip hop and engaged with his fans a lot." Iga said.
Hoody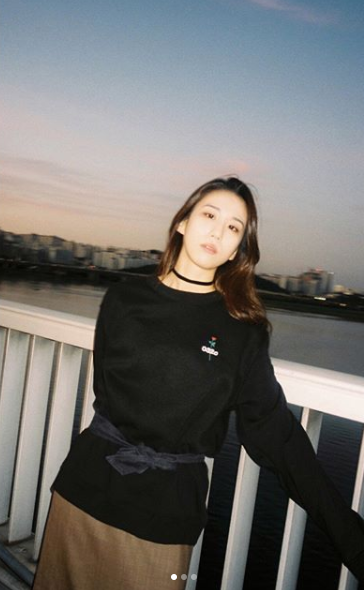 Hoody is AOMG's first female artist. According to her profile on the official AOMG site, Hoody's music career began in 2013, and due to her work being "appealing due to the attractive tone and atmosphere," her tracks display her diverse musical abilities.
pH-1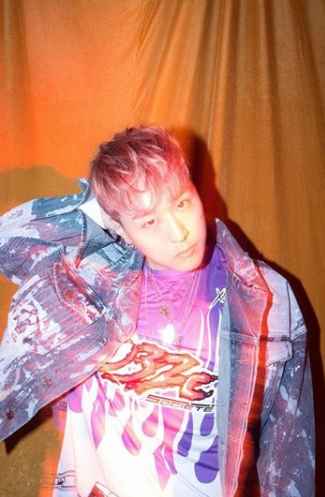 Stated by the Above Ordinary Hawaiʻi website, pH-1 is an underground Korean hip-hop artist signed under the worldwide record label H1GHR MUSIC, also founded by Jay Park. pH-1's first album "The Island Kid" was released in 2017. Alongside Jay Park, he also attended the 2018 South by Southwest Interactive Festival, which was held in mid-March.
The build up
News about the concert was released in late February, and tickets went on sale on March 5, with prices ranging from $59 to $140. One hundred meet and greet tickets were also available.
The hype leading up to the event was fueled with the "A6ove" pop-up store at Vizume, located at 1232 Waimanu St. on the second floor. Held on March 31, those in attendance were able to meet Hoody and DJ Pumpkin, another AOMG artist, and purchase special merchandise made for the Hawaiʻi' concert, as well as other AOMG designs.
An April Fool's Day concert: all fun, no jokes
The "Above Ordinary Hawaiʻi" event occurred at the Neal Blaisdell Concert Hall on April 1, 2018, and began at 7 p.m.
The meet and greet was held prior to the concert. The participants who purchased meet and greet tickets were let through the concert hall doors around 5:20 p.m., and took group photos with Jay Park, Hoody and pH-1. The photos were printed and given to fans.
Those without meet and greet tickets were allowed into the hall around 6:15 p.m. and were kept entertained by DJ Pumpkin, who handled the music for the concert.
The show started at 7 p.m., opening with pH-1, whose setlist included the songs "Perfect" (2016) and "Game Night" (2017), a track from his "The Island Kid" album. His performance segued to Hoody, who also showcased her own set of songs, including "Like You" (2016) and "HANGANG" (2017), which had garnered over one million views on YouTube.
Jay Park was the last of the three to perform, opening his set with his 2016 track "Me Like Yuh," followed by many fan favorites such as  "Joah" (2013) and "Mommae" (2015), which he performed semi-shirtless. He also showcased songs that featured Hoody and pH-1, such as "All I Wanna Do" (2016) and "iffy" (2017). As a treat for concert-goers, Jay Park performed original songs that have not yet been released.
The concert ended around 9 p.m., but not before Jay Park requested fans to pose for a commemorative photo.
Iga mentions that Jay Park's performance is what made the concert enjoyable. 
"[Jay Park] really knows how to perform and engage with the audience. It didn't feel like I had a bad experience at any point," Iga said. "[The concert] went smoothly and I had a great time."
UH Mānoa junior Bridgette Semana echoed the same message as Iga.
"[The concert] was really good, but I kinda wish it was longer," Semena said, adding, "My favorite part was when [Jay Park] took off his shirt."
Semana also hopes that the concert will encourage more celebrities to host events for their fans in the islands.
"The more people that come here, the more people will perform," Semana said.