Stranded in Salt Lake City: How I learned the importance of a passport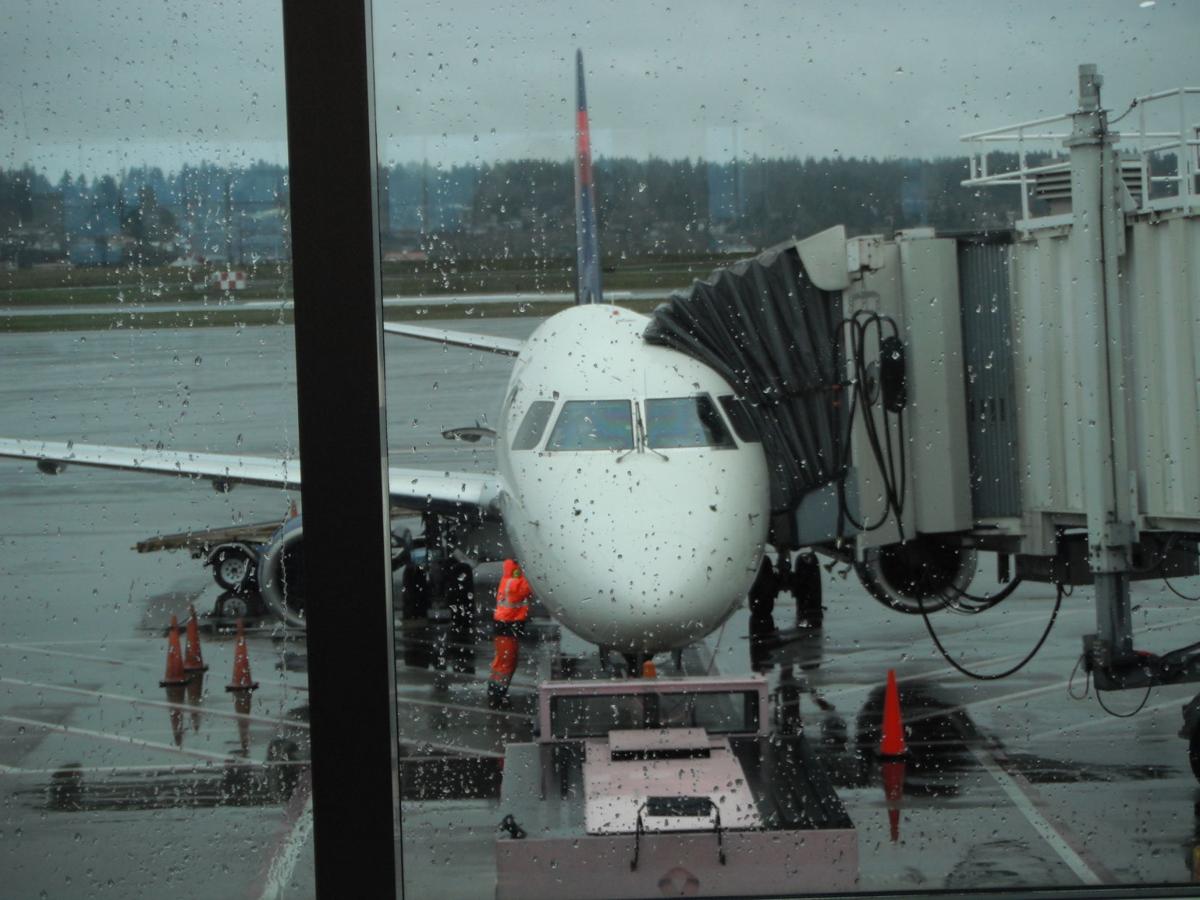 This Christmas break, I will have traveled nearly 8,300 miles. About 1,433 of them were unplanned.
Some months before, I decided to go to Portland, Oregon, and then fly to Baja California, Mexico, to spend time with my aunts. Since I would stay on the North American continent, I brought my passport card.
I enjoyed sightseeing in Portland, and I had my first snowfall. I ate ice cream in 32-degree weather. Four days later, I caught a connecting flight to Seattle, then to Salt Lake City.
YES, I HAVE NO PASSPORT
After landing in Salt Lake City, I walked to the international terminal. I tried to check myself in at the kiosk, but the machine didn't recognize my passport card and informed me that I needed to check in with an agent. With a shock, I realized that the passport card stated it was only valid for "land and sea travel." It was almost two a.m. I had nine hours to figure out how to get to Mexico, or at least some place with family.
After calling family and friends for advice, I talked to a Delta customer service person, who informed me that my passport card was invalid for international air travel. He suggested overnight FedExing my passport but realized I had no address in Salt Lake City.
FINDING SOLUTIONS
Finally, I decided to ask the customer service person to change my flight to San Diego, where I could stay with family and wait for my passport to arrive. He got a seat on a flight with two stopovers, in San Francisco and LAX. I wouldn't arrive in San Diego until seven p.m., 15 hours later.
I passed through security yet again and went to my gate. After several hours of talking to my sister on the computer, I decided to break the news to my mother in San Francisco, ask her to FedEx my passport overnight and purchase a one-way ticket to San Jose del Cabo.
When the Delta representative arrived, I walked to the desk and asked for my seat assignments. She asked me where my final destination was, and I told her San Diego. She suggested putting me on standby on a direct flight and printed out a ticket for me. I hurried to the new gate and spoke with the representative, who told me she would call me when a seat opened up.
About 20 minutes before boarding, the representative paged me. She said that I was cleared on a flight to San Francisco, so I explained that the other person had put me on standby. After a few minutes of typing, she printed out a boarding pass and handed it to me. I landed in San Diego about 10:30 a.m., and my aunt took me to her house, where my parents mailed my passport. A few days later, I landed in Baja California, Mexico.
WORKING OUT
The ordeal was one of the scariest things I've had happen to me, but it was worth it. Staying in San Diego for a few days turned out to be convenient and fun. I caught up with my extended family and had my first authentic Mexican food. One of my aunts in Baja had caught a cold the day before I arrived, and she had more time to recover. I was able to bring some things my aunt needed from my cousin.
I'm dreaming of my next trip and making mental notes to save money – and bring my passport.