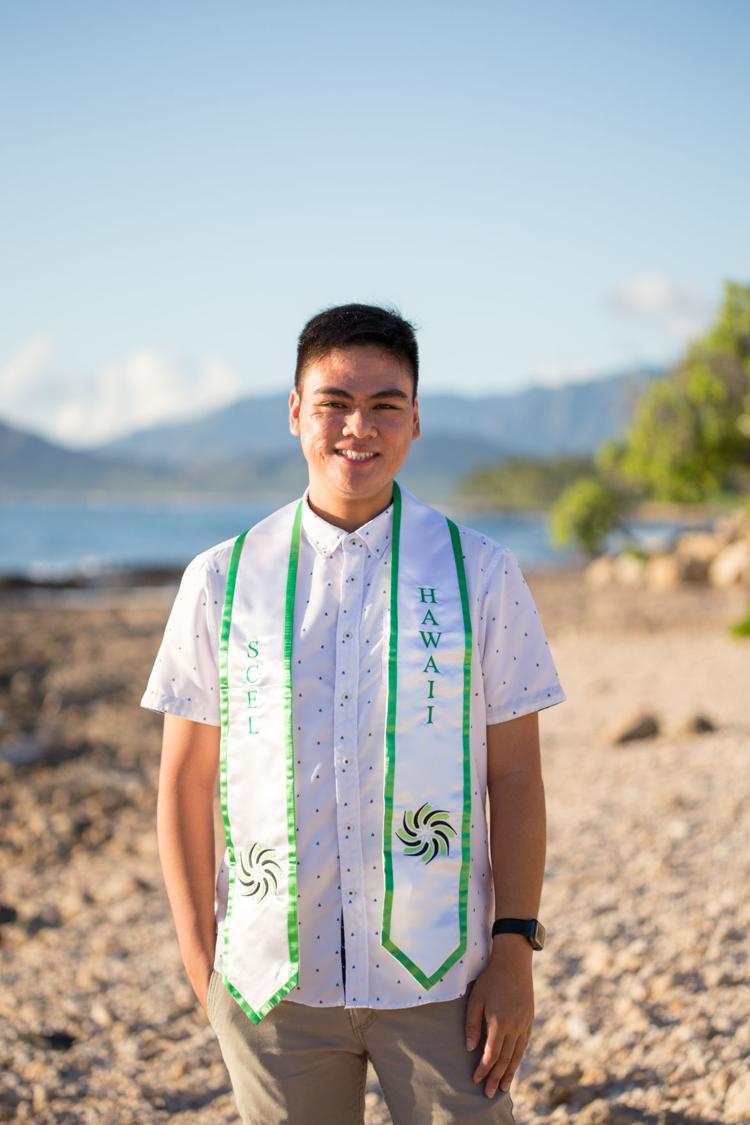 As the fall semester comes to an end, the University of Hawai'i at Mānoa is busy preparing for its commencement ceremony on Dec. 21. One person looking forward to this event is senior and student speaker Josh Renzo Claudio. 
Claudio will be receiving his Bachelor of Science in electrical engineering after three and a half years of study on campus.
One of his favorite experiences at UH Mānoa was being a part of the Smart Campus Energy Lab. The research lab records data across the campus with a focus on renewable energy and sustainability. He learned much more than just data research while in the program: Claudio was engaging with his fellow students.
"The classes were rough, but we bonded over the difficulties of the assignments to get them on time," Claudio said.
He credits the introductory 100 prerequisite courses for preparing him for the student diversity on campus. There were students from all around the world, many different age groups and personalities. He was able to build teamwork among them for the class projects. As he continued in his 300 and 400 courses, Claudio was able to communicate with the variety of engineering students more effectively.
Another experience he mentioned was his involvement with Circle K International, a collegiate service organization on campus. Through this organization, Claudio was able to do community volunteer work off campus. 
All community service work is voluntary, but his motto became "while we may volunteer, we are paid in emotions."
He and members of the UH chapter were cleaning a local homeless shelter when the manager mentioned that this was the first time the shelter received ample lighting. This moment made his time with the community service even more important. 
Claudio wishes to continue with the Smart Campus Energy Lab as he begins his master's degree in electrical engineering in the spring. While his physics courses in the 500 and 600 levels will be more challenging, he still shares the same enthusiasm for his studies and work. 
His emphasis as the student speaker at the commencement ceremony will be to pursue and follow one's dreams. 
Claudio feels that too many students take classes and study majors they are not suited for or interested in because of traditional roles (family, social status) and they do not succeed as a result.
When a student follows what they are passionate about, the studies feel less like work and more enjoyable. He wants to inspire people from all walks of life to go after their dreams no matter how old they are or their experience in the discipline. 
Claudio wishes to share in his speech this sentiment: "To the 60-year-old who wishes to take piano lessons for the first time, I stand with you. Don't let anybody tell you that you can't."