What are you carrying? Or rather, what are you carrying it in? Check out which bag styles are the most trendy on campus this semester.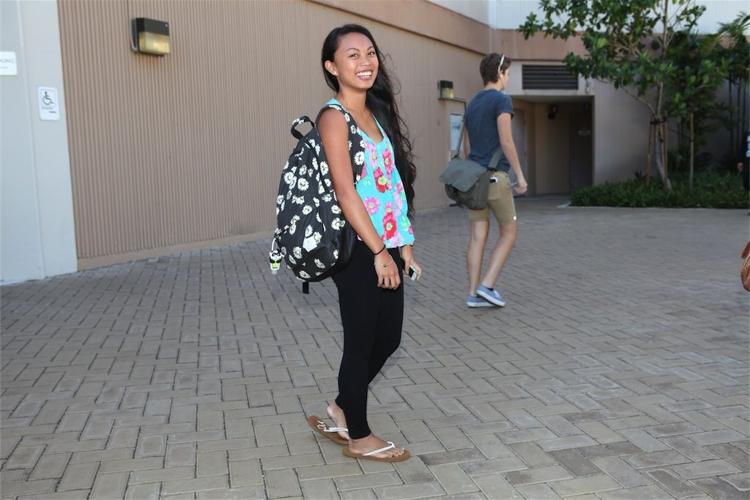 Angelika Questin, a pre-nursing freshman, carried a black and white floral Volcom backpack. 
"I like sunflowers and daisies," Questin said.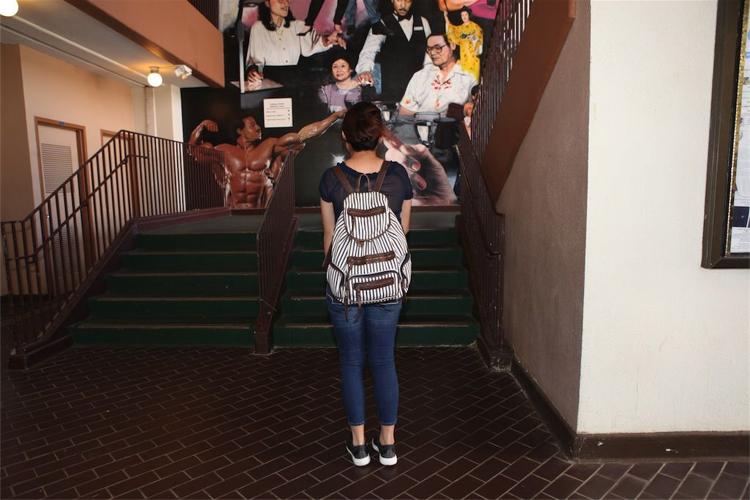 Jannah Dela Cruz, a freshman in architecture, had a backpack with leather edging and straps that gave a high-end look to the simple stripes.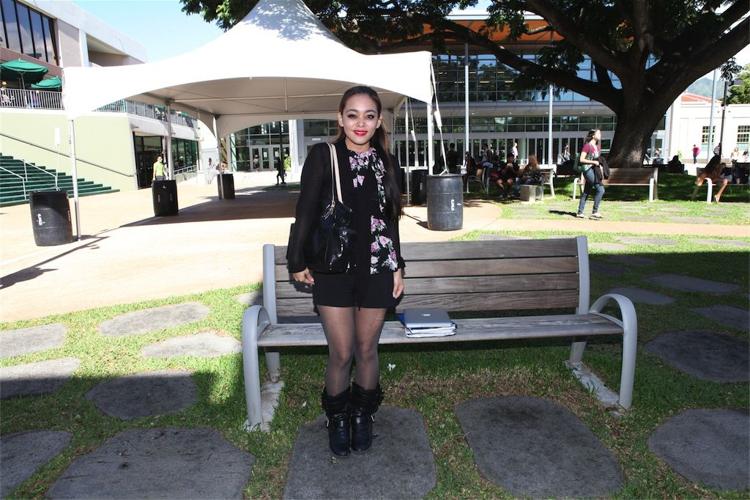 Shelby Oshiro, a senior secondary education major, toted her black patent Michael Kors handbag instead of a backpack. It added interesting texture and shine to her simple black and floral outfit.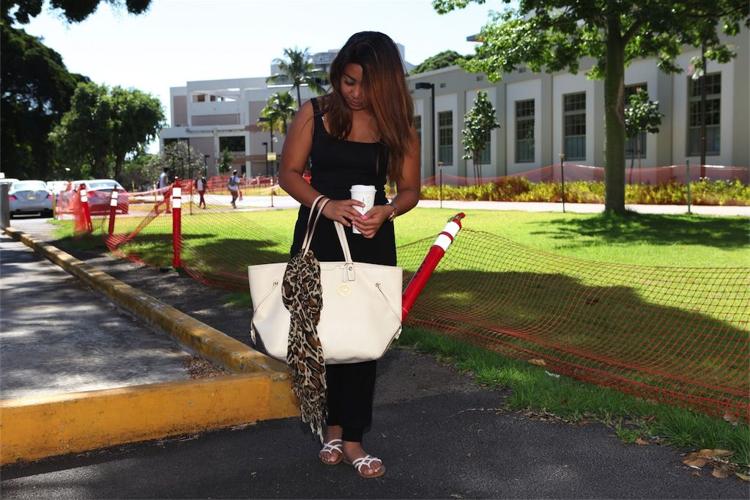 Asia Joan Mateo, a senior in fashion design and merchandising, modeled her Henri Bendel  New York purse. A leopard print scarf around the handles complemented the cream leather and gold hardware details.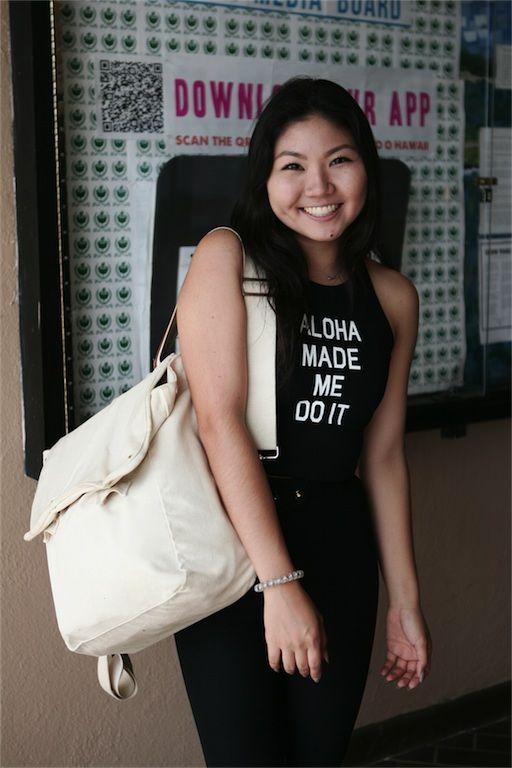 Kelli Sunabe, a sophomore fashion design and merchandising major, showed off her Blk Pine Workshop cream canvas backpack. 
"I got it at Art & Flea," Sunabe said. "I like to support local events and boutiques."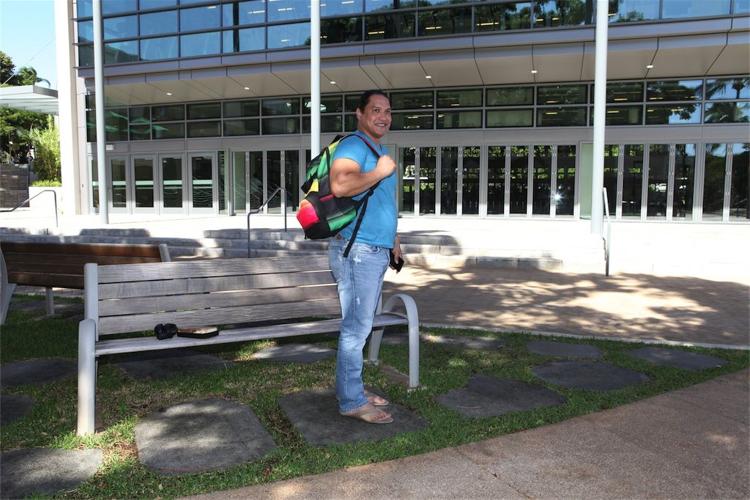 Moses Gouveia, a junior in fashion design and merchandising carried a red, yellow, green and black Skullcandy backpack. 
"It's a popular one on campus," Gouveia said. "I've seen other people with it."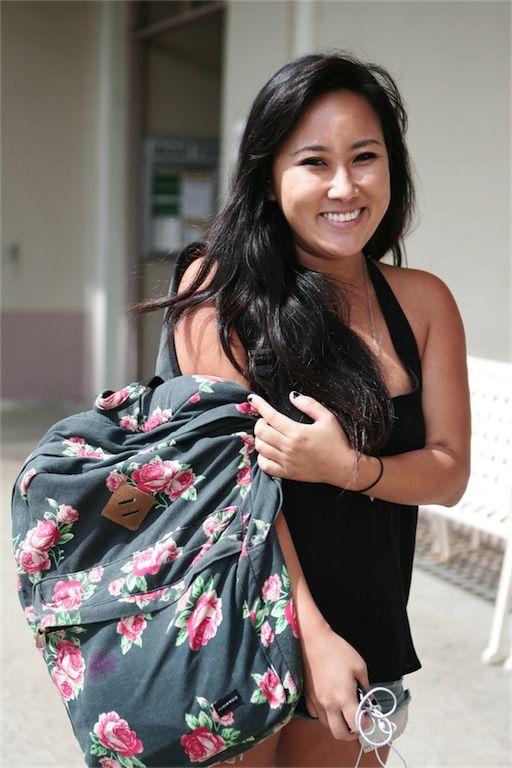 Jane Kim, a junior in communications, had her Element backpack stylishly slung over her shoulder. The leather detailing gave more visual interest to the simple floral pattern.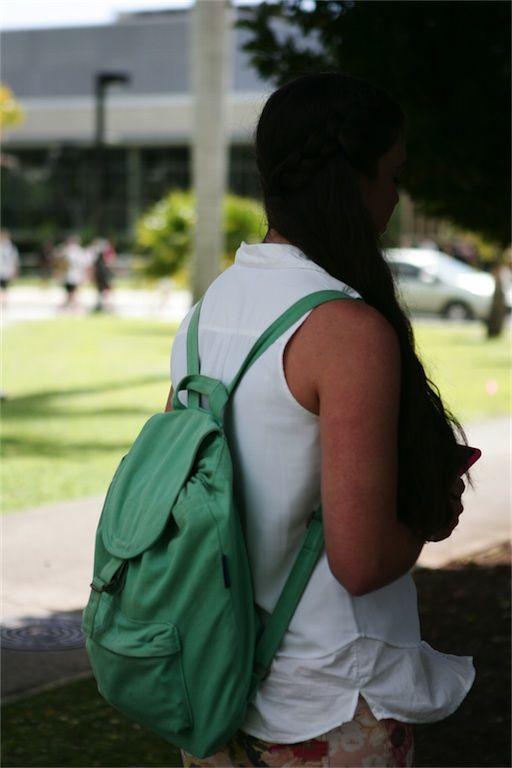 Maggie Dalzell, a senior in travel industry management, sported a mint green backpack.