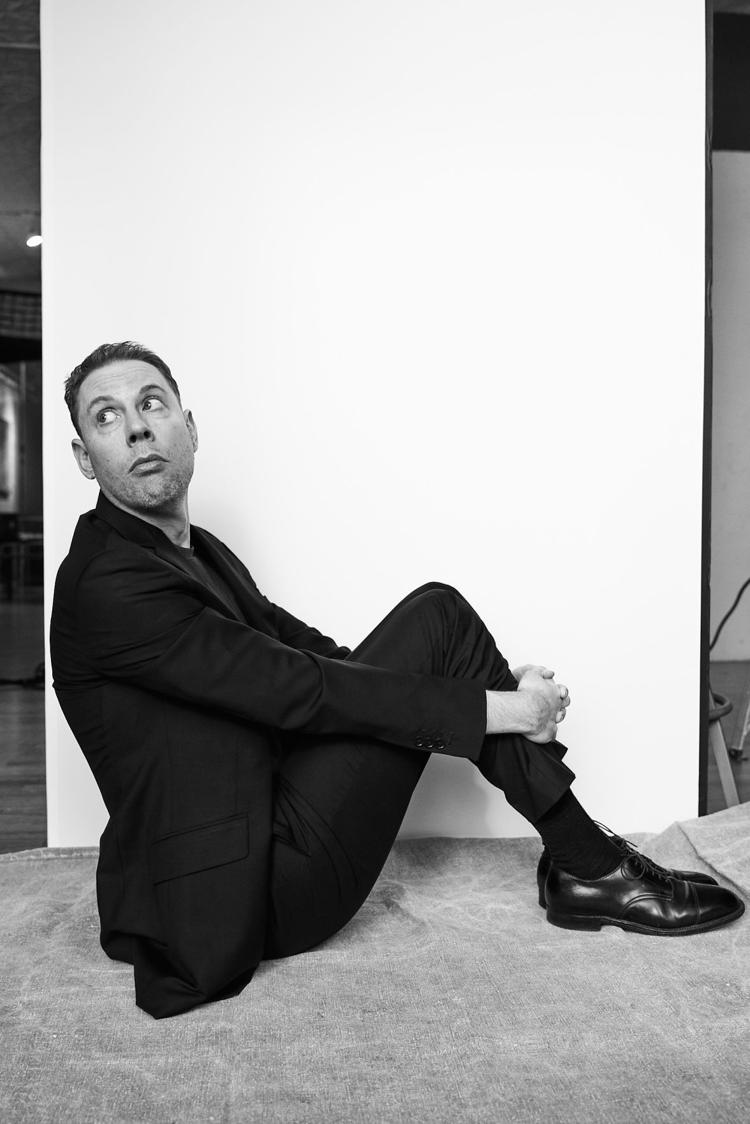 Comedians nowadays have to find ways to stand out from the rest. Ryan Hamilton comes from a small, rural town in Idaho – something he believes that contributes to his uniqueness as a comedian.
"Where do you want to begin? Should we start with my face?" Hamilton says as he begins his new one-hour standup comedy special "Happy Face." 
Hamilton is embarking on his first solo tour and will perform at the Hawaii Theatre on Nov. 9. His standup special is currently streaming on Netflix. 
"I have an hour of standup comedy that I'm very excited to share," Hamilton said in a phone interview. "It's something that I think, a large group of people can enjoy even if they have never heard of me. It's not necessarily an all-ages show, but it's something that you can bring your grandmother to, and I think she would have a good time."
Becoming a joker 
Growing up, Hamilton did not think that he would pursue a career in comedy. He was interested in becoming a journalist, but he admitted that he was interested in comedy because he wanted to be funny. 
"When I was about 12, I really wanted to be a newspaper columnist," he said. "I thought that would be really fun to have a funny column in the newspaper, because I would read these columns and I thought it was the best job in the world. So I called the local newspaper, and they let me have a column. So I had a column in the newspaper, and that was one of the first times when I was trying to be publicly funny, I was just writing it be funny."
Hamilton eventually attended BYU-Idaho and earned associates degrees in journalism and public relations. He then transferred to Brigham Young University and earned a bachelor's degree in public relations. 
He said that one of his very first experiences with comedy was in college, where him and other classmates had a standup comedy show for their school's radio station as part of a class. 
He was 18 at that time, and did not do standup comedy again until he was 24. After he graduated from college, Hamilton got a job at an advertising agency doing public relations work. 
"After a year of that, I just wasn't very happy," he said. "I was thinking about jokes, and I started doing more comedy, and then I got laid off from my job. That was probably one of the greatest things that happened to me because I was looking for another job."
Eventually, Hamilton decided to pursue comedy as a career. 
From a potato town to the Big Apple
Hamilton moved to New York to pursue his comedy career. It was something that he did not expect, especially being from Idaho. 
"It just never crossed my mind," he said. "My dad was from California, I thought maybe I would end up there someday, but I love New York for comedy. It was like a comedy playground, it was a place where you could get on stage multiple times a night, and that just really appealed to me." 
Hamilton said that being a comedian was not difficult because he was passionate about it. 
"I guess for someone who wasn't in love with it, it would be torture, maybe," he said. "But I found it enjoyable. It was just something that I wanted to do, constantly. I almost would do it in lieu of everything else. I wouldn't make plans because I wanted to be at the comedy club.
The inspiration for his shows and jokes comes from a mix of his personal experiences. Hamilton said that he writes his ideas down and revists them later. 
"It's like a little jolt, and you go, 'Oh, that's really interesting. Maybe there's something there,'" he said. "It's usually not funny yet, but it just seems like something that I think is interesting, maybe more people have had that similar experience, it's relatable enough, it's odd enough, that I write it down, and I start to think about how I can talk about it."
His work eventually paid off, as he was named one of Rolling Stone's Five Comics to Watch in 2012 and had appearances on The Late Show with Stephen Colbert, Conan and The Late Late Show with James Corden. Hamilton was also a finalist on NBC's Last Comic Standing and was featured on Comedy Central's Inside Amy Schumer. 
Hamilton said that individuals such as Jerry Seinfeld have helped him with his gigs. He has also had the opportunity to tour with him and Drew Carey.
Because he's happy 
When asked about the inspiration behind the title of his Netflix Special "Happy Face," Hamilton said it was because he looks really happy all the time.
"I have a big smile that I've always kind of been self conscious about," Hamilton said. "I don't know why. I show a lot of teeth when I smile, it's just something that people kind of associate with me." 
He jokes about how he can't show up to a funeral smiling, and says that he could probably sell ice cream in the '50s with his look. 
Ultimately, Hamilton says that he is excited to come to Hawai'i to perform comedy. 
"It's a fun, exciting night, for me to be able to come there, especially Hawai'i," he said. "It's like a marriage of two of my favorite things, so it's a dream come true for me to come."