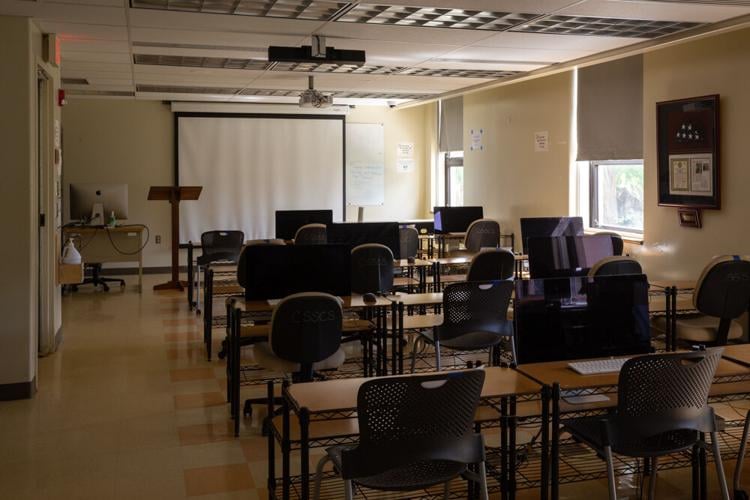 It has been seven months since UH moved online last Spring amid COVID-19. Since then, students and staff have settled into the reality of online learning. 
What has changed from last semester to this semester? What are some of the challenges students are facing in an online format? Most importantly, how much longer will UH stay this way?
Krissy Yogi is a senior at UH Mānoa majoring in Communications. She pointed out that while it's good students have more control over their schedule in an online format, especially with asynchronous classes, it allows them to procrastinate on assignments easily, which is not good. Another struggle is that the engagement factor is missing from her classes.
"If I don't have a sense of relationship with the professor or TA or even my classmates, there's no real accountability there, which makes me feel like I can do things at my own pace, and then it ends up being to where I push it till Sunday or the night that it's due or something like that," Yogi said.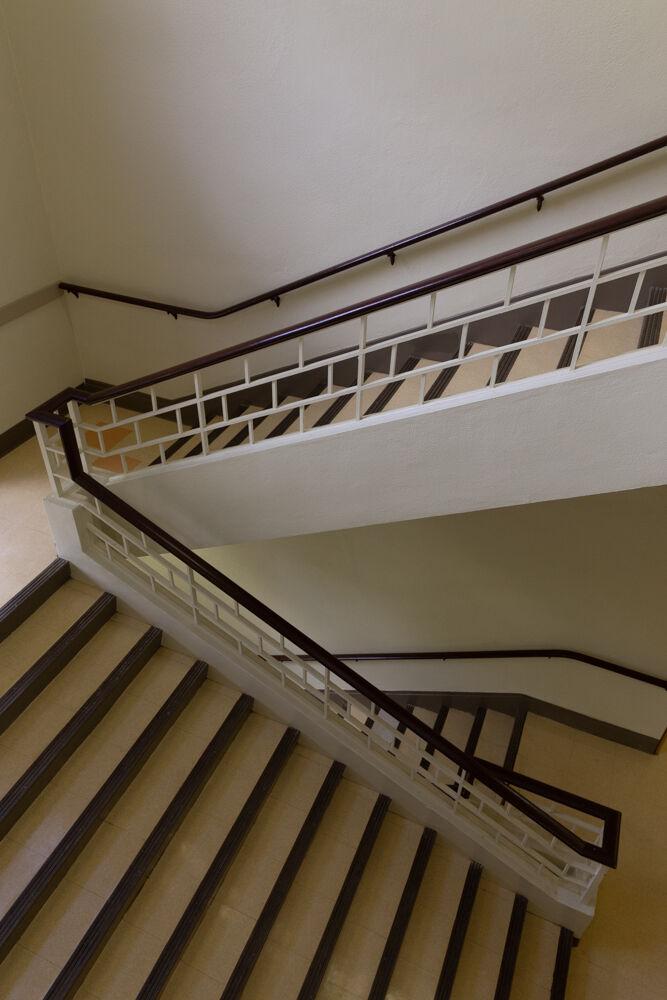 Yogi emphasized the importance of setting aside time to get one's mental health in check, professors lessening their expectation of students and suggested that students meet with their professors for mandatory meetings.
"I think that there are so many different factors that this pandemic has altered for all of us," Yogi said. "There are so many different gears changing and there's no stability right now for a lot of people and that's what makes it difficult to be able to get in a mind space where you can sit down and focus on school."
Tristan Aderinto, a senior at UH Mānoa majoring in marketing, misses the social interaction of in-person classes as well. He noted that to be present in the moment, students should have a separate place for school, work and social life, but that it's difficult to do so when the pandemic forces those worlds to collide.
 "You need a place to separate school from work and work from home because if you're doing work/school in your bed[room], then you don't have that separation of 'oh I get to go home and relax' because you'll be in your bed, and you'll be thinking about school, you'll be thinking about work...," Aderinto said.
In a project-heavy field, Aderinto breaks his assignments into increments, doing little parts per day. Through experience, he learned that not all assignments can be done in one day, but having realistic goals and setting aside time to work on one portion of a project can make a big difference.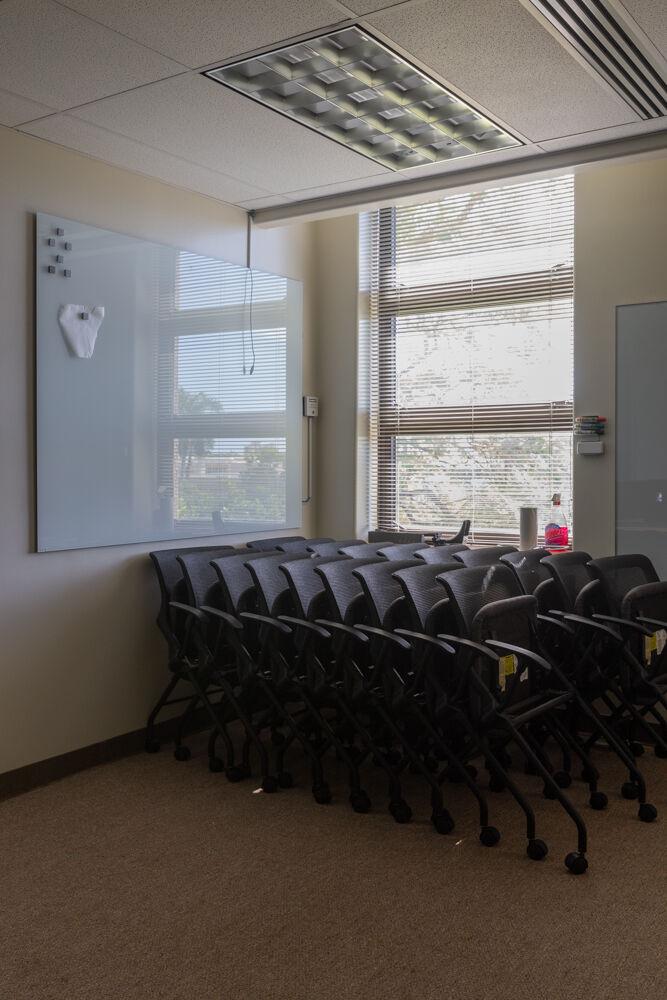 While he doesn't think students are physically capable of relying on online classes, due to some majors requiring hands-on learning, Aderinto believes that UH is not ready to return to in-person classes just yet. 
"Even the public schools in Hawaiʻi, the high schools, elementary schools, intermediate schools like there's no–they're still trying to figure out a routine that works for them or a system that works, and if they can't figure out that system or routine, then there's no possible way for our university to be open too," Aderinto said.
Haleysable Alicto is a senior at UH Mānoa majoring in second language studies. Between last semester and this semester, online learning has become part of students' routines. However, she stressed her frustration that her class wonʻt have a traditional graduation ceremony, a same fate shared with last semesterʻs seniors.
"It was a sudden notice to get an email from UH saying that all the classes would be taken online … It became difficult for me as a student cause we don't get the clarifications we need or that it's required to do an assignment or a project that could be due towards the end of the semester on finals week," Alicto said.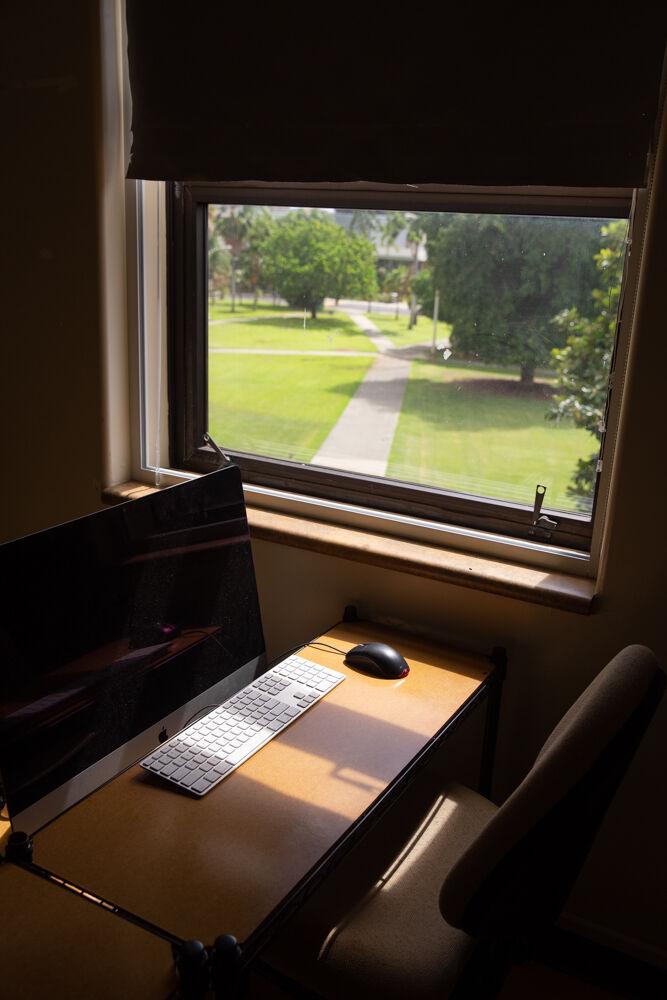 Alicto went on about how students and professors could come across misunderstandings when communicating through email, so they'd have to clear those up through Zoom calls.
Alicto suggested that if professors were to implement hybrid methods into their teaching, then they should do it with small groups of students, but making sure all of them get the same clarifications needed, whether in-person or online. Hybrid classes would be a small attempt to return some of the students' social life back.
Dr. Lea Ann Lucas of the Psychology department at UH Mānoa explained why some students struggle with online learning, while others succeed in the courses.
"Students who are more successful are those who participate more often during the week, participate a minimum of three to four days a week, and that doesn't mean that they're posting or doing whatever they're doing online," Lucas said. "But they had engaged with the materials online, they've engaged with other classmates online, they have completed work online, not all in one sitting, and I find students struggle more when they have the misconception that they can do everything in one day, that they only designate one day, or a couple of hours to complete the work," Lucas continued.
"I think that's the biggest misconception and the biggest problem that students face, having that mindset that online is going to be easier," Lucas said.
The future of online learning depends on many factors. 
"Depending on the success of vaccines and the availability of vaccines, and also treatments, the success and availability of treatments. I think all of that will impact how higher education as a whole will proceed," continued Lucas.
Dean Roley of Shidler College of Business also gave his thoughts on the future of online learning. 
Roley said that a positive to working from home is the lack of commuting, an advantage for all students and staff. A con would be that staff, faculty and students heavily need to rely on technology for this new way of learning. 
"We will plan for online classes for Spring 2021, with the hope that we will be able to pivot toward hybrid and in-person classes. The feeling is that it is easier to go from online to in-person than the other way around," Roley said.