When strolling along the many trails O'ahu has to offer, take some time to look at the many species of plants and flowers that surround you. Here's a list of a few native species, how to identify them and what makes them special. Some plants can be found along any trail, while others may be harder to find.
Milo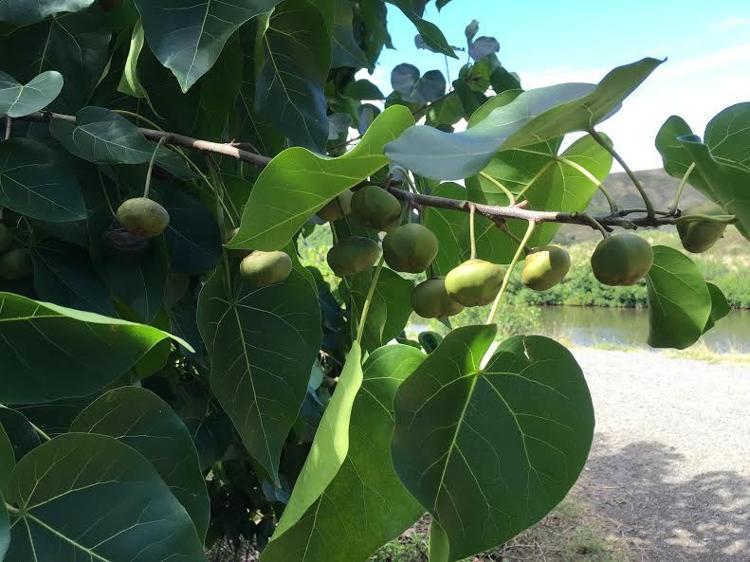 Milo is a tree with heart shape leaves, and it is often planted to provide shade. Milo trees have bell shaped flowers that wither during the day. The fruit of the milo tree is flat, oval and contains hairy seeds inside of it. Milo trees surrounded the house of Kamehameha I in Waikīkī.
O'ahu White Hibiscus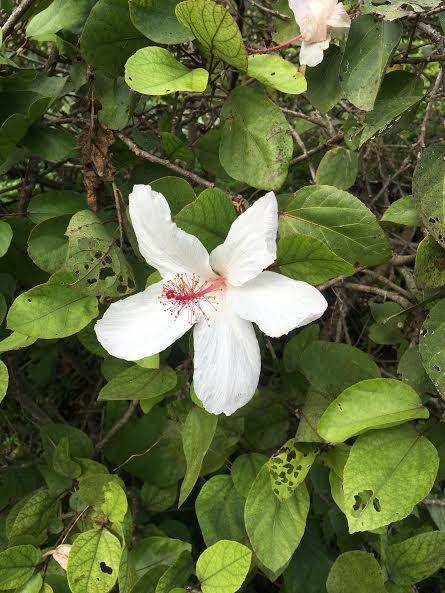 Only two colors of hibiscus are native to Hawai'i – red and white. However, these two colors have subspecies based on the island where they are found. The two native Hawaiian white hibiscuses, O'ahu and Moloka'i, are the only species of hibiscus known to have a fragrance. Early Hawaiians would plant red and white hibiscus by their homes for their beauty. 
'Ilima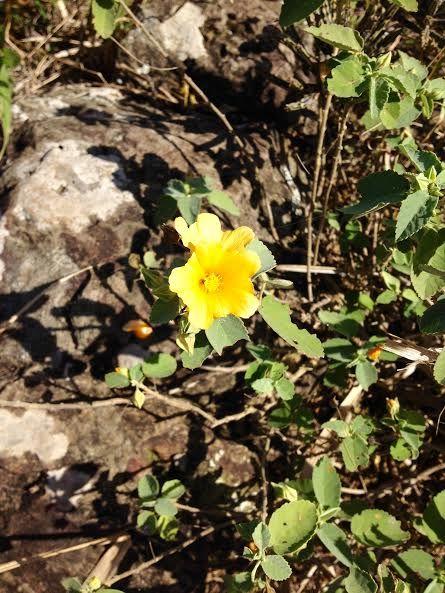 'Ilima flowers are commonly yellow and around an inch in size. 'Ilima grows best in dry areas and is the official flower for the island of O'ahu. This flower was first cultivated by early Hawaiians for leis. Originally, these leis were reserved for ali'i and took thousands of flowers to make. 'Ilima leis are said to have been the favorite of Queen Emma. 'Ilima is edible and is used as a garnish in dishes. 
Alahe'e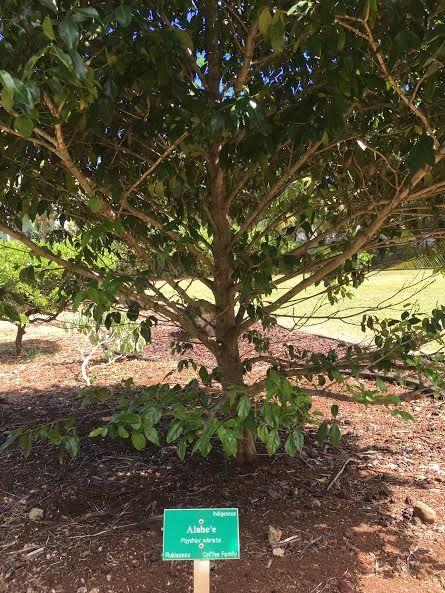 Alahe'e is a shrub that gives off a scent very similar to orange scent. This native plant is put on trails to attract insects such as bees and butterflies, as well as to have the scent of the shrub attract human visitors. It also grows easily in all climates. Hawaiians used the wood of the alahe'e shrub to make objects such as spears, fishing hooks and blades. The Bishop Museum has a bowl made from alahe'e wood on display.