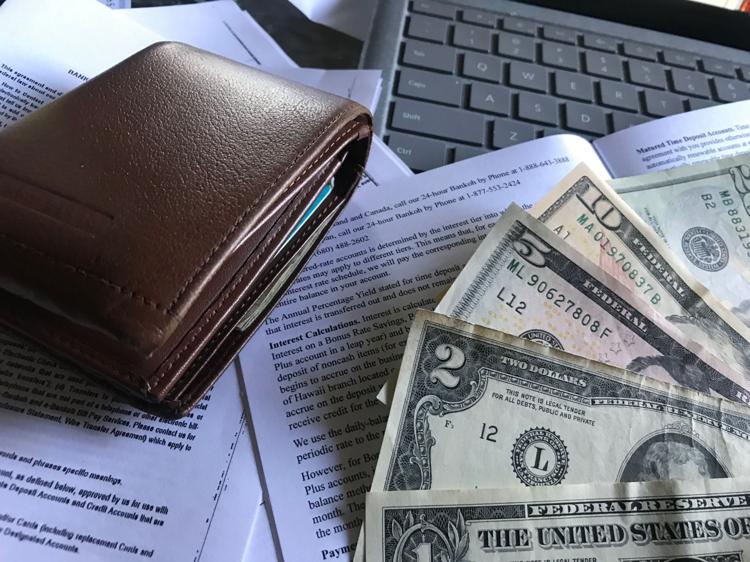 Whether you are looking to jumpstart a career or just make some extra cash on the side, don't be swayed by promises of easy money and 'getting rich quick.' If you're graduating from college or continuing your education and want to earn extra income, there are a few things you need to know about direct sales companies and how to spot a scam.
College students have become a compelling target for direct sales companies, also known as multi-level marketing companies or MLMs, looking to recruit new distributors. 
A survey at Hamline University in Minnesota found that nearly 40% of students polled said they had been approached by a "multi-level business opportunity." 
Stacie Bosley, assistant professor of economics and person behind the survey, says that percentage is probably a "gross underestimate of the actual presence of MLMs on campus."
According to a story on truthinadvertising.org, Bosley said even more students say that they were approached by recruiters once she explained the characteristics of an MLM in presentations to students.
"Almost every single person will raise their hand," she said.
What is an MLM?
In short, MLM, also called pyramid selling, network marketing and referral marketing, is a marketing strategy in which independent representatives distribute products or services from a company. The multi-level approach refers to the individual sellers ability to recruit and train other representatives to start selling that same product or service. Income earned in MLM comes from commission from sales as well as percentages of sales earned by other reps recruited into your "downline" team.
College students as a prime target audience
The Hamline survey found that 38% of students said "yes" to the question: "Have you ever been approached about a multi-level business opportunity?" Nearly a quarter of students who answered yes said the pitch from a company representative was made on campus. Thirty percent said it happened via Facebook.
So why are students main targets?
A typical college student's flexible schedule, social media savvy-ness and broad network of family and friends make a student the seemingly perfect candidate for an MLM pitch. The promise of extra money for tuition, books and beer helps, too. Some go as far as saying that it will "set them up for retirement before the age of 35."
These particular companies that make these claims made these programs tailored for college students.
Bosley is not alone In her efforts to draw more attention to potentially questionable companies recruiting across the nation's campus communities.
William Keep, once the dean of the business school at The College of New Jersey and an expert on pyramid schemes, issued a warning to students and colleagues of the institution in 2013 about a company known as Vemma Nutrition, whose business structure resembled that of a pyramid scheme. 
He said that the company was heavily focused on recruiting college-aged people as distributors for their products.
"College-age young people are drawn to the notion of building something of their own (no matter how improbable) as a means of both expressing their independence and possibly shaping their future," Keep wrote in a guest blog on Moneylife. "Unlike their parents, college students have had little exposure to the MLM message and little basis for understanding the 'opportunity.'"
Pure Romance direct sales at UH
University of Hawaiʻi at Mānoa 2012 alumna Lauren Baumgarten was a client of a company called Pure Romance for four years until becoming a distributor herself.
Pure Romance, a direct sales company that specializes in at home parties for women, sells products that cover everything from bath and body to bedroom accessories. 
"It is partially an MLM, and I say partially because most MLMs rely on sales from those you sign up onto your team for earnings, but Pure Romance is one direct sales company where you can get your earning primarily from selling products. Bonuses, however, can be earned with team and downline sales," Baumgarten said.
Baumgarten learned about the company from a sister from the campus sorority, Alpha Gamma Delta, which hosted a Pure Romance party.
"I loved their products and remained a loyal client for four years until I decided to sign up as a consultant to take advantage of the discounts. Since then, I have been an active consultant for about four years," she said.
Baumgarten now lives in Haslet, Texas and is a full time teacher in a local school district while keeping Pure Romance as more of a hobby to earn some side cash. 
"I know that recently, in the media, representatives of certain MLM companies have come out to say that their company is a scam, but I definitely don't feel that way with Pure Romance. I sell products, and I make a commission - no scam there!" she said. "There's nothing hidden and there's no catch to it! For other companies, I would encourage people to REALLY look into the company before just signing on."
Baumgarten's target audience is women 18 years or older and usually uses word of mouth from customers and social media to spread knowledge of the products.
"The immediate profit will be from the sale of products, and many consultants rely on product sales as their source of income. However, as you recruit more and more people to your team, you get different bonuses! There is a monthly lifestyle bonus the company pays you just for having an active team! It's pretty great!" she said.
When asked if it was risky to rely solely on an MLM product or service to replace a steady income, she warned students to do their research and be prepared to put in the work like any other job.
"Most people who fail at direct sales/MLM are because they go in with a 'get rich quick' mentality. Be prepared to hustle to see reliable income - be prepared to put in work! Any MLM telling you that you can make big bucks with little work is lying to you!"
Money maker or scam?
Before you get involved with any direct sales company, do your homework and take time to research the company you're interested in working with. Pyramid schemes look very similar. Here are seven things to watch out for according to a Truth in Advertising brochure:
High pressure sales tactics trying to get you to join immediately.

Promises of making money, loads of money, FAST!

Suggestions of long-term passive income: money that flows in with little effort once you've built a team, or recruited more people to join the company.

Compensation and leadership structures that are difficult to understand.

Push for upfront or monthly purchases of goods and services.

Focuses on recruiting family and friends to join the business.

Large emphasis on recruitment.
Do your research, look up the company, do your math factoring costs and time, and ask as many questions as possible.