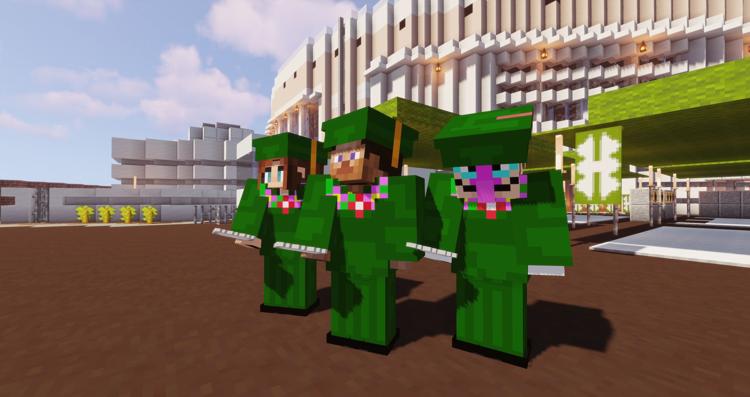 University of Hawai'i at Mānoa students are getting crafty and developing ways of being on campus — even during the stay-at-home period.
Students are recreating the campus in Minecraft, and hope to hold a virtual commencement ceremony since all traditional ones were canceled due to COVID-19. The inspiration came from other schools hosting virtual ceremonies in video games.
For UH Mānoa sophomore Alan Tong, he thought it was a cool idea, but did not think it would actually get this far.
"I kind of thought it would be a joke that wouldn't last too long, and it lasted quite a while," he said.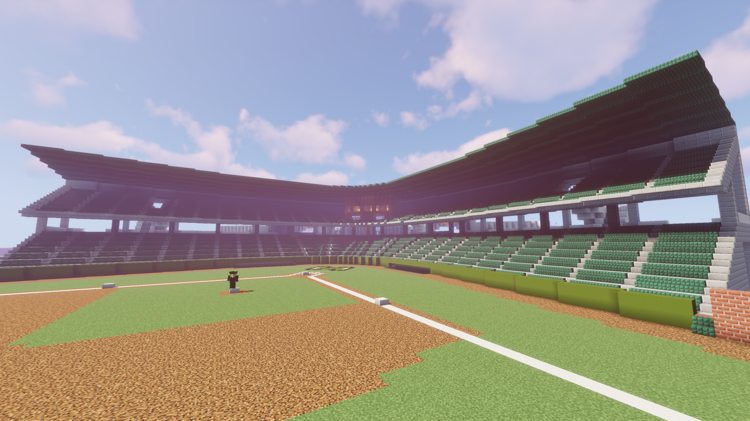 Tong, a sophomore mathematics major, hosts the Minecraft server where the project is being created. He said that his friends who wanted to recreate the campus asked him for help because he had experience with using Minecraft.
The students are using Google Maps versions of campus landmarks as a layout to make the virtual models similar.
The project started in mid-March, and students have already built buildings such as the Stan Sheriff Center, where commencement was supposed to be in person on May 16.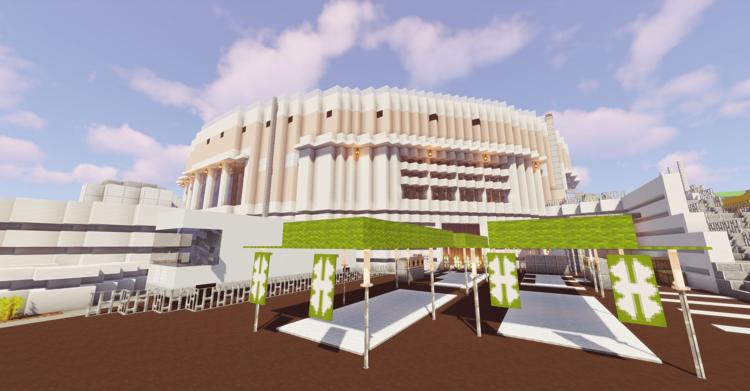 Tong said that a worker from Microsoft contacted their group to give them pointers and help hold a virtual ceremony on Minecraft (Microsoft owns Minecraft).