College clubs and extracurriculars play a crucial role in one's college life. However, this past spring took a different turn when club socials, fundraisers, community service and celebratory banquets were cancelled due to COVID-19. But how are clubs preparing for Fall 2020?
Travel Industry Management Student Association

"We're going to try to transition all events to an online setting. So, like our general meetings, our group events, workshops and socials, we'll try to hold via Zoom. We agreed that physical interactions weren't safe and that we should just keep everything online until further notice and see how it works out," Maria Calso, vice president of the Travel Industry Management Student Association, said.
TIMSA is a club designed for anyone majoring in travel industry management, but they are open to all majors. They are designed to provide networking opportunities with hospitality professionals and help students pursue their goals within the travel industry. The club is also built on the foundation of community and charity work. Last semester, in the middle of the pandemic, TIMSA had to transition most of their events online and cancel their end-of-the-year banquet and spring break trip to San Francisco. 
Psi Sigma

"For the community service events, we're thinking of doing them primarily online or at least less social…For socials, we're thinking definitely online. Doing like Netflix parties, study parties through Zoom, possibly, maybe Kahoot and other games that are online… And for the academic and professional events, we thought that this would be a really good opportunity to touch bases with people that aren't in Hawaiʻi," Geneva Dela Cruz, president of Psi Sigma, said.
Psi Sigma originally started off as Psi Chi, the honors society for psychology majors. The founder of Psi Sigma, Victoria Chang, wanted to make a club that was more social, where college students could meet other peers, have fun and utilize opportunities for academic and professional development. Once COVID-19 hit last semester, Psi Sigma moved all of their events online completely. The bulk of their active status was achieved through their weekly Facebook discussion posts.
Pre-Medical Association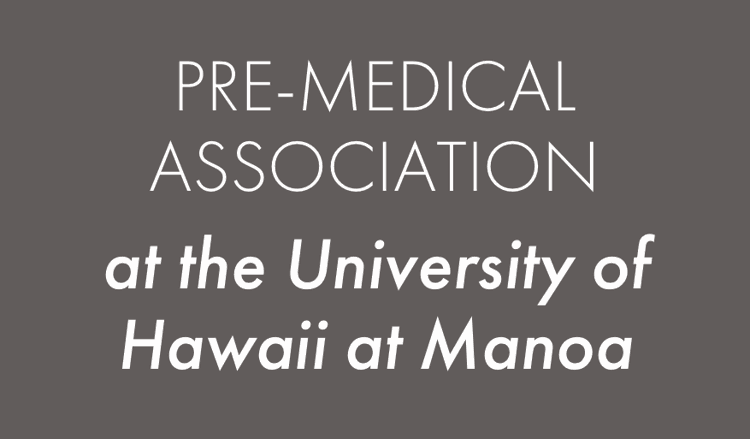 "Most events that are able will be online, but we still want to give members the option of a few in-person events as long as they feel comfortable because I am sure there are organizations that remain open and need help from volunteers. We plan to create a guideline that must be followed for necessary in-person events, such as mask-wearing, social distancing, and limited sign-ups, because the health and safety of our members and community is our top priority," Jenny Nguyen, president of the Pre-Medical Association, said.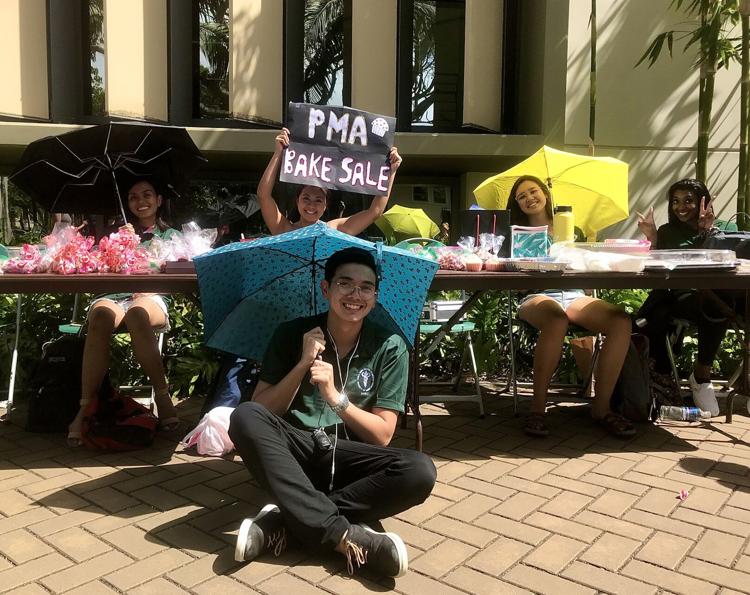 The Pre-Medical Association is one of the largest health organizations at UH Mānoa, but they are open to all majors. PMA holds social events, medical education events, fundraisers and community service events. PMA is a good way to meet other med students that are going through similar classes and experiences. Before COVID-19, all club activities took place in person with no restrictions. 
Golden Key
"As in-person interactions are limited, we are slowly moving to an online telecommunications direction. With safety as a concern and cases rising each day, we still want to keep the positivity, close knit bond we have in the club by conducting monthly events online. Volunteering and fundraising might be hard to plan but we will have general meetings, professional development workshops, and socials as they can be done online (which we are working on at the moment)," Justina Bui, president of the Golden Key at UH Mānoa, said.
Golden Key is the world's largest collegiate honor society; UH Mānoa is one of the colleges that takes part in it. Membership is through invitation (email/mail) and is open to sophomores, juniors, seniors and graduate students of all majors. In addition to the invitations, the club plans to utilize social media and be on the lookout for UH virtual events as opportunities to recruit new members. The pandemic came as a surprise, changing plans made beforehand, but the Golden Key hopes to overcome the challenges and make the best of the situation. 
Those are just a few clubs that have a lot of prep for the upcoming semester. COVID-19 holds a disadvantage regarding fundraisers and community service, but it also provides opportunities to reach out to speakers out-of-island, take advantage of social media and test out new technology, seeing what works and what doesn't. No plan is set as changes are to be made as the semester goes on.