Halloween has come and gone and you didn't get as many trick or treaters as you thought you would. Or the super sized bags that seemed like a good idea to buy for yourself at the time are now haunting you. Here are some ways to incorporate that candy into other tasty treats that make them easier to eat.
---
Halloween Candy Bark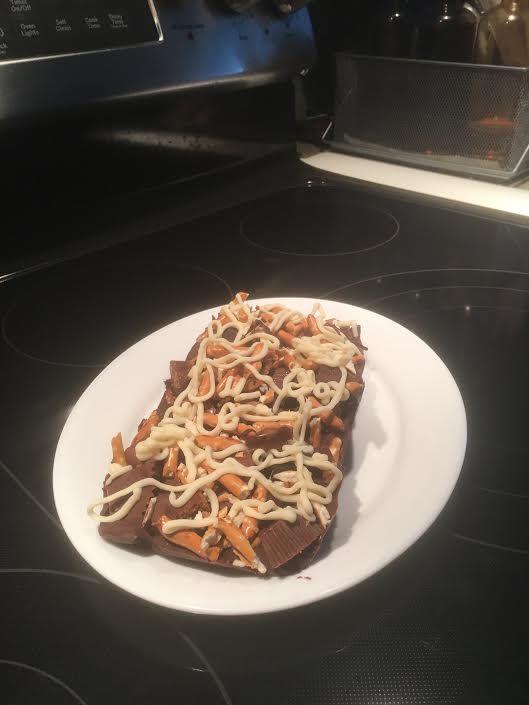 The best way to get rid of all of that Halloween candy is to make it into one giant candy. This recipe is great for your taste buds and terrible for your health. 
You'll need:
-2 2/3 cups of chocolate chips
-1 cup pretzel sticks
-2 cups leftover Halloween candy, I used fun size Reese's, Twix, dark and milk MilkyWay, and Snickers
-3 oz white chocolate
Instructions:
Line an edged baking sheet with parchment paper
Melt chocolate chips and spread onto baking sheet
Chop up leftover Halloween candy, crush pretzel sticks into smaller pieces
Spread leftover candy and pretzel pieces onto chocolate bottom
Melt the white chocolate
Drizzle white chocolate on top
Refrigerate for at least an hour
Break into pieces and get ready for a sugar rush
---
Candy Hand Pies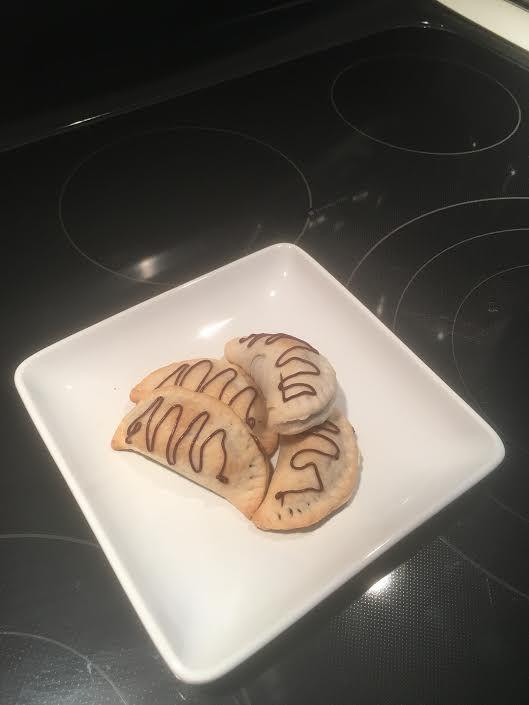 Hand pies are bite size, portable pies that help with portion control. With how much candy is filled in these pies, you'll be thankful for that. 
You'll need:
-A rolled out pie crust
-A 4-5 inch cup
-Leftover Halloween candy, I used fun size Reese's, Twix, dark and milk MilkyWay, and Snickers
-1/4 cup chocolate chips
Instructions:
Preheat oven to 375 F
Unroll the pie crust
Grab your cup and cut out circles from the crust, reroll crust to have more
Chop up your Halloween candy 
Put a tablespoon of the chopped candy into each crust
Fold over the dough and close the edge with your fingers or a fork
Line a cookie sheet with parchment paper and place finished pies on it
Bake for 10-12 minutes
Let cool
Melt chocolate chips and drizzle on top
Enjoy!
---
Halloween Brownies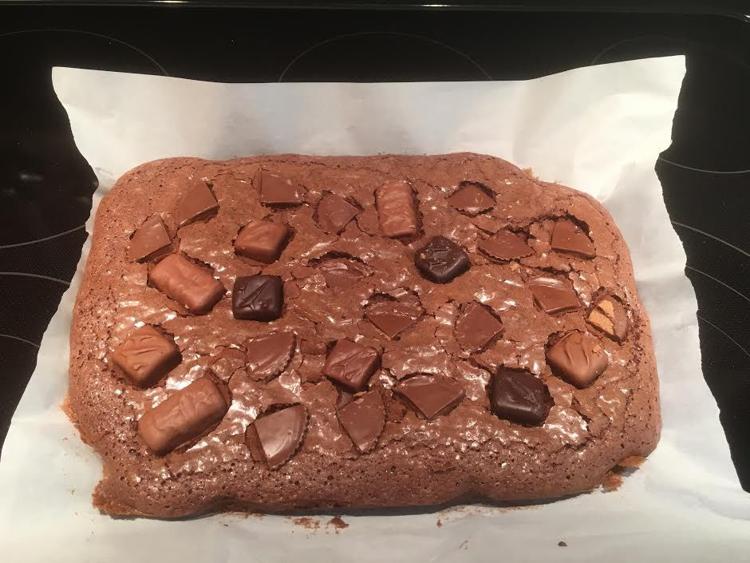 This recipe is the easiest and quickest to make. Not only will you get rid of that Halloween stash of candy, but you'll get to enjoy delicious brownies as well. 
You'll need:
-Prepackaged brownie mix
-I used a mix that required:
- 2/3 cup oil
-1/4 cup water
-2 eggs
-Leftover Halloween candy
Instructions:  
Preheat oven to 350 F
Mix together brownie mix, eggs, water, and oil
Place parchment paper on bottom of brownie pan and pour in mixture
Bake for 22 minutes
Take out and press the candy into the semi-baked brownie dough
Put back in oven and finish cooking for 5 minutes
Let cool, cut, and enjoy!