There is a new volunteer opportunity for University of Hawai'i students who want to help make masks for facilities personnel working on the Mānoa campus during the COVID-19 pandemic. 
Jessica Radovich, an Education Specialist with the College of Tropical Agriculture and Human Resources' Academic and Student Affairs Office is spearheading and coordinating this opportunity along with Bobbie Yee, the Family and Consumer Services chair. 
The volunteer opportunity was originally a job posting on SECE, but all positions were filled within a week. 
"The Provost reached out to CTAHR to see if we could help sew masks as Fashion Design and Merchandising is one of our programs," Radovich said. 
It is a temporary position that could last as little as two weeks to a month depending on the duration it takes to produce 600 masks. This is to ensure the facilities personnel receive two masks each. 
The work schedule is flexible and would range from 10 to 20 hours per week. 
"There are over 300 facilities personnel working at the Mānoa campus, keeping it clean and open for us every day and they have not been able to source any masks to keep them and others protected," Radovich said.
The job description includes cutting and ironing fabric and using a sewing machine to produce the masks. Training would be provided for those who are interested.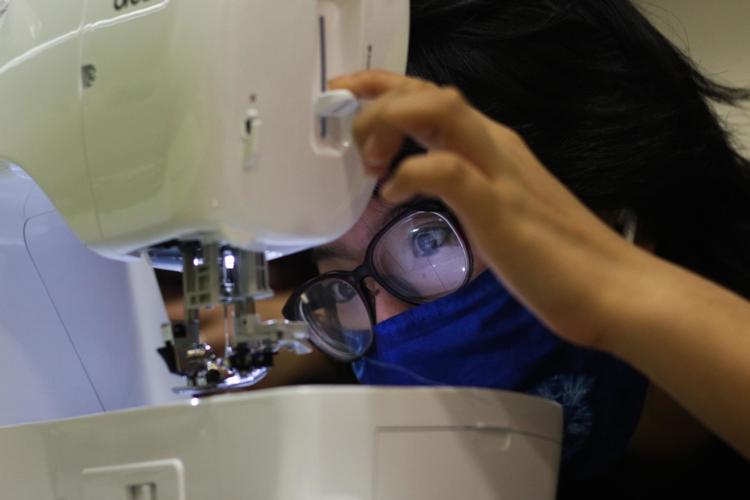 In regards to the location of the job, Radovich said that workers have the option of sewing at home if they have a machine or are allowed access to the sewing lab at Miller Hall if they follow strict COVID-19 distancing guidelines.
While Radovich was able to gather a number of volunteers, she saw this as an opportunity to provide jobs to students. 
"We also wanted to support students who may need the extra work right now because of current positions being closed due to the pandemic," she said. 
Radovich expressed pride in CTAHR's departments participating in additional and multiple relief efforts.
"Faculty, students and graduates of our Dietetics and Human Development and Family Studies programs are working in nursing homes and a variety of teaching and social work positions to help people physically and mentally cope with this crisis," Radovich said. 
For further inquiries about volunteering, please contact Jessica Radovich at radovije@hawaii.edu.