'Final Fantasy XV'
This week the Final Fantasy XV release date, Sept. 30, was announced in addition to a new CG movie, anime series and demo. The animated feature combines the complexities of kingdoms at war, royal relationships and epic battles in a story that will set the scene for the main Final Fantasy XV narrative. The CG film stars Sean Bean, Lena Headey and Aaron Paul.
Hans Zimmer
After a lot of work within the DC Universe, including the Zack Synder-directed "Batman v Superman: Dawn of Justice," composer Hans Zimmer announced this week he is retiring his music from superhero movies. In addition to the Batman trilogy, he also scored "Man of Steel" and "The Amazing Spider-Man 2."
'Alien' Day
20th Century Fox announced this week that April 26 will be Alien Day and will celebrate with a collab with Reebok. A celebration of science fiction horror franchise, the holiday is a nod to the LV-426, where the xenomorphs were first discovered. Consumer Products will have few treats arriving on Alien Day, including limited edition replica of Alien's Reebok Stompers.
Glosses
This week Kylie Jenner released three new lip colors in gloss formula instead of a matte. Jenner, who had mentioned expanding her line of lip products, announced her new lip line with a motion-picture trailer. The film appears to be a crossover of Rihanna's "BBHMM" and Britney Spears' "Crossroads," shows Kylie's girl squad kicking ass and getting cash. The new line of glosses come in three shades of nude (best for fuller looking lips).
'The Iron Giant'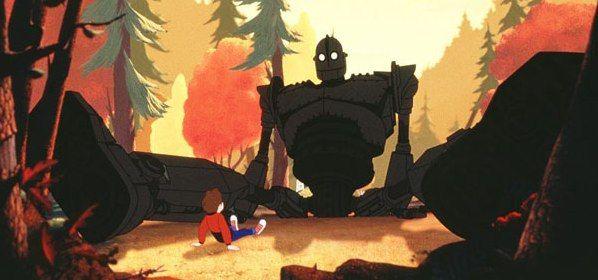 The Iron Giant will be available for the first time on Blu-ray in late 2016 with the "Iron Giant: Signature Edition" set to debut Sept. 6. With two versions of the film, the release will cost $14.97 SRP and will include the new documentary, The Giant's Dream, a look at the making of The Iron Giant. An "Ultimate Collector's Edition," which will include the Signature Edition and the original theatrical version.