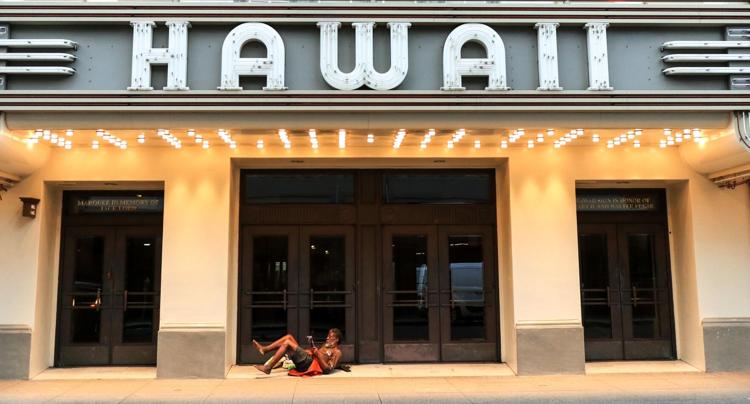 Kakaʻako, Honolulu and Kalihi's streets were once occupied with shopping carts, tarps and bustling with homeless people from street corner to street corner. Since the pandemic, some have noticed a drop and rise in homeless populations in different communities. 
"Before the pandemic there used to be tons of homeless people outside my complex but in the past several months I've hardly seen any," Chanel Kostich, a Kakaʻako resident, said.
In contrast, within your first 30 seconds in Chinatown, you'll be unable to ignore the hustle and bustle of the homeless population residing there. 
This poses the natural question, where are the homeless during the pandemic? How are they staying safe from the virus?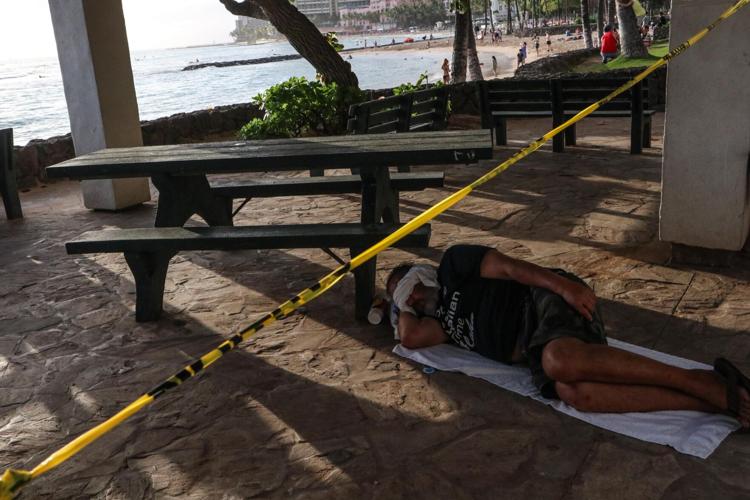 The first step in staying safe is finding shelter. Some may wonder that, with little to no students on campus, has the University of Hawaiʻi seen a push of the homeless community on campus?
"When the campus is closed, the disadvantage to that is we don't have as many eyes on campus," Sarah Rice said. Rice is the University of Hawaiʻi Department of Public Safety Community Programs Manager. 
"It is easier for people to traverse through campus... but we aren't necessarily seeing an uptake in things out of the ordinary," Rice said.
Rice made it clear there are no more homeless people on campus than there would be during a non-COVID-19 school year. 
Toʻoa Liki,the housing manager of Next Step Shelter in Kakaʻako, provided some insight into the homeless situation.
When asked how the number of people needing shelter has changed during the pandemic, Liki said, "It did change, and not for the better. We are seeing more homeless than we usually do." 
"It is a struggle with the social distancing because usually what we did before COVID is we would take anyone in but due to social distancing you know it's hard because we have to turn people away who are coming to us for help," Liki said. 
Homeless people are not on campus, at their usual spots, or in shelters, so where are they?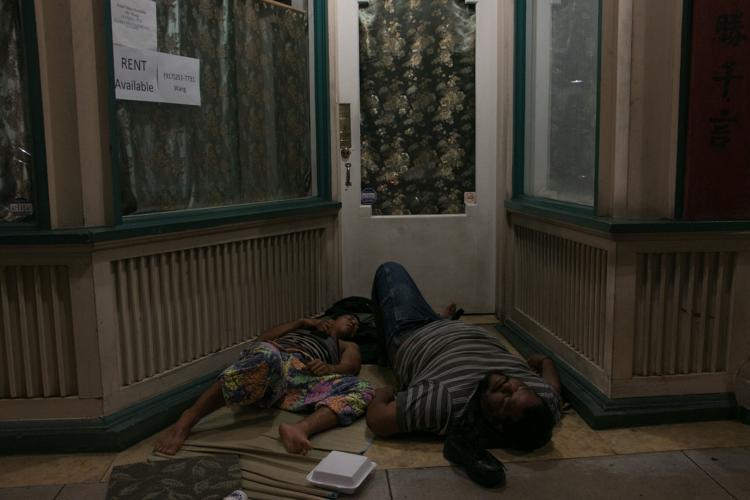 When asked about how the homeless were able to stay safe during the virus, since shelters are limited and typical outdoor spaces aren't as safe, Acting Lieutenant Dan O'Neal of HPD's Community Outreach Unit provided some information on a program called POST, the Provisional Outdoor Screening and Triage program.
"POST was created to assist homeless persons in completing their quarantine before moving into a shelter because they may not have the ability or option to safely self-quarantine," O'Neal said. "The site is open 24/7, including holidays, and free transportation is available for those who need it."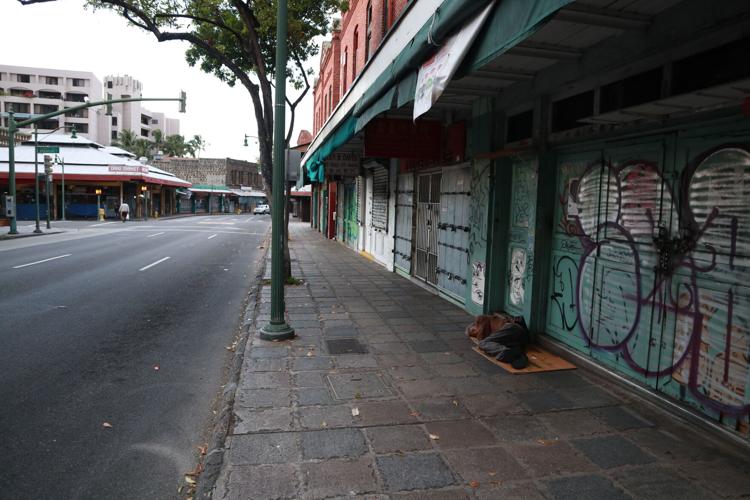 The program was initiated by Maj. Mike Lambert of the Honolulu Police Department and is run by the HPD who has worked hard to make it as accommodating as possible for those without homes or shelter.
"The POST provides free and safe housing accommodations for those who want it. Participation in POST is entirely voluntary and the accommodations and assistance services are available to all who are willing to move into a shelter or other housing arrangements when there is an opening," O'Neal said. 
On Sept. 24, it was reported that POST had served about 500 individuals and that many of them were able to move on to shelters or be reunited with family. 
"All guests must wear masks and living spaces are spaced out according to CDC guidelines," O'Neal said.
The POST not only offers safe shelter for homeless people during this difficult time but also provides them with meals and meets any other physiological need they might have. 
"After hearing about POST it just kind of made me wonder why they haven't been doing this for longer," Kostich said. "I think it just reveals the brokenness of our system if it takes a pandemic for officials to properly address the homeless issue on Oʻahu."
If anyone you know is homeless or at risk of being homeless during the spread of this virus, please call 808-768-4668 for more information on POST.