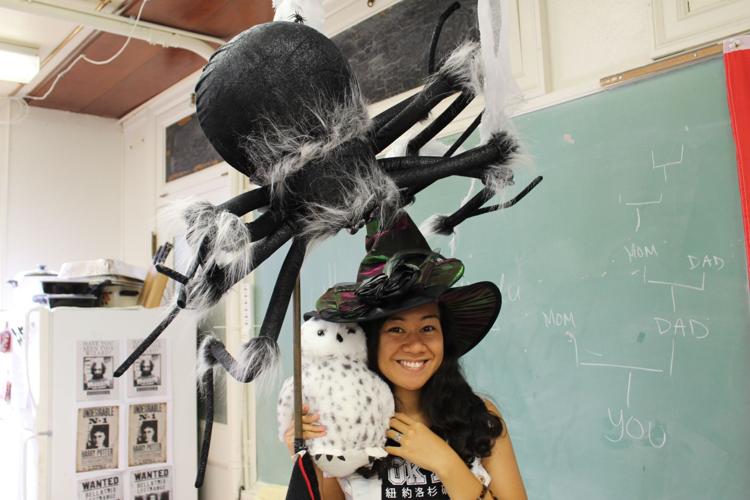 The Pi Gamma Mu International Honor Society in Social Sciences is hosting a brand new October exclusive social event called "Wicked Wednesdays," with this year's theme being Harry Potter. Everyone is welcome to join Wicked Wednesdays at Dean Hall Rooms 5/6 on Oct. 23 and Oct. 30. Those who attend can participate in activities for the first half of the event, followed by a horror movie viewing for the second half. PGM will also award prizes for the competitions that will take place during the event.
Shalina Prescott, a University of Hawai'i at Mānoa graduate student in economics and ethnic studies and current PGM treasurer, said that PGM's purpose in hosting the Wicked Wednesdays is to bring together not only fellow members of PGM, but to invite other students in the College of Social Sciences so that they may come together and make new connections through these social events.
"It's a really great opportunity for members to come in, for the connections and networking, as well as giving back to the communities that have helped us so much," Prescott said.
There are a number of benefits for those interested in obtaining PGM membership, such as exclusive scholarship and job opportunities, internships, job shadowing, networking opportunities and invitations to off-island conferences. PGM membership is also lifelong, meaning members can still benefit from scholarships or letters of recommendation well into graduate school and beyond.
In order to join PGM, students must be invited or petition to join once they are a junior, senior or graduate student in the upper 35% of the class, have at least 20 semester hours in social sciences, and an average grade of B or higher. For those worried about joining multiple honor societies, PGM is an interdisciplinary honor society in social sciences, independent from departmental honor societies.