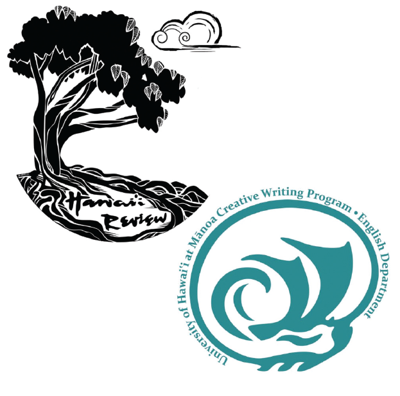 Hawaiʻi Review and the University of Hawaiʻi at Mānoa creative writing program held their sixth annual Words at Mānoa creative writing conference. This year's conference featured a range of workshops including bookbinding, slam poetry and pacific theater. With the conference, Hawaiʻi Review aims to provide students and the community with an opportunity to develop their creative writing skills and network with fellow writers and creatives.  
In light of the issues regarding the Thirty Meter Telescope, the editorial board of Hawaiʻi Review felt it was pertinent that this year's conference reflected the situation on Maunakea. Their message, 'No Ka Lahui,' roughly translates to 'for the people.' According to members of Hawaiʻi Review's editorial board, this year's Words at Mānoa was about empowering indigenous people's voices and providing a platform for sharing their messages.
"I think this year's Words at Mānoa is just really in response to what's been happening politically and socially in regards to Maunakea," Hawaiʻi Review editorial board member Tina Togafau said. "Because of who our editorial board is, we felt it was so important and imperative that we responded in some kind of way." 
With the idea of indigenous issues in mind, editor in chief of Hawaiʻi Review Māhealani Ahia shared that many of the workshop leaders and artists they invited were Hawaiian or of other indigenous ancestries. "This is the first time that we've done kānaka maoli (Native Hawaiian) centered offerings," she said. "We're talking about the building of our nation, the rising of our voices."
While Words at Mānoa has always served to help students and community members develop their creative writing skills and hone their craft,  according to Ahia, the real importance of the conference is in providing resources to empower students and community members. "The most important thing with creative writing and our conference is to help students and community members build their craft and develop their voices," she said. Whether it be through theater, slam poetry, spoken word or podcasting, Ahia hopes that students and community members will be able to use these resources to empower their voices and speak on issues important to them.