Asbestos warning labels at Moore Hall raised concerns to some faculty and students at the University of Hawaiʻi at Mānoa, as certain rooms are currently under renovation.
Room 423 is barricaded in plastic with a caution sign reading "danger asbestos," and academic advisor Pattie Dunn's office happens to be across the room with her door closed.
"It's frustrating because we knew that the renovations were going to be going on, except nobody said anything that there was going to be an asbestos danger," Dunn said. "There are a lot of professors who are kind of concerned because they feel like the concerns of the asbestos is not being answered. So they say they've taken precautions, but would've been nice to know ahead of time."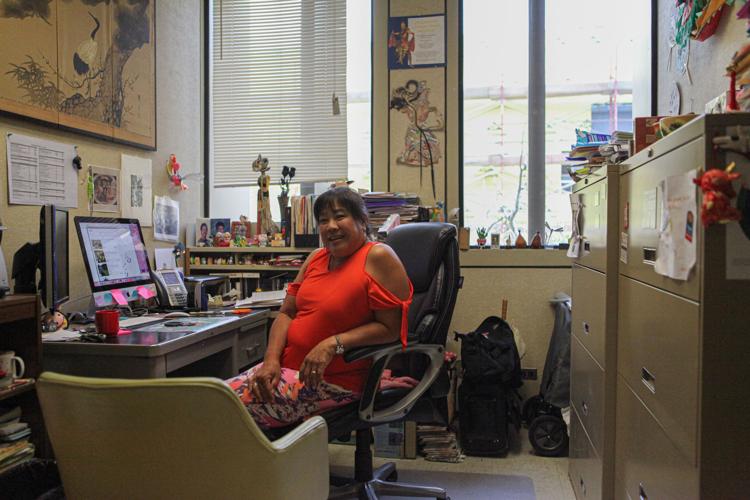 The university's facilities managers had discussions, phone calls and emails with the faculty and staff in Moore Hall. 
An email to the faculty members of Moore hall stated that there will be renovations of selected classrooms on floors one to four.
"The work includes demolition, carpentry, doors, painting, mechanical and electrical work. The rooms to be renovated are 102, 120, 152, 202 to 207, 253, 254, 224 to 228, 394 and 423. 
All persons in the vicinity of this construction project are advised to respect all construction barricades and all posted safety/detour signs. Your patience, cooperation and understanding are requested as the inconveniences inherent to construction (noise, dust, odors and debris) are generated by this project," the email said.
UH said most of the faculty and staff were concerned if it was safe for them to be in the surrounding area of rooms being renovated due to the asbestos warning signs posted. The facilities managers gave the users verbal assurance that the controls are in place for this type of work, and that it is regulated by the Department of Health. Faculty and staff were also given a FAQ flyer that UH EHSO put together. 
The project started on May 15, and is anticipated to be completed by July 26. Construction hours are from 6:30 a.m. to 3:30 p.m.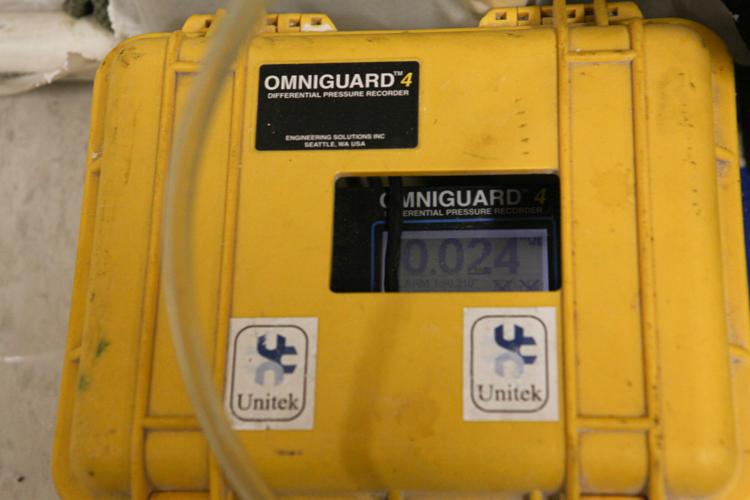 The contractor for the project is S & M Sakamoto Inc., a local construction company. Foreman Jace Hezekin oversees the construction.
Hezekin said when they first tested the rooms, only the drywall tested positive for asbestos. According to Hezekin, the walls tested negative as of June 5. 
Asbestos is a fiber material that is installed in the walls of buildings to contain potential fires. If exposed, it could cause some health complications.
All rooms are sealed shut with 3-6 mm plastic with machines that filter out any unwanted substance.
"Basically the measure we're taking in, the plastic barricades that contain everything to the room space," Hezekin said. "The operations making sure nobody gets contaminated or affected is that we have plastic barricades above the doorways sealed off nice and tight, we have many airflow machines which is basically, and big filters throughout the room. That air is constantly filtering out the room as we work, because we want to be protected as well."