ASUH calls for Jones Act exemption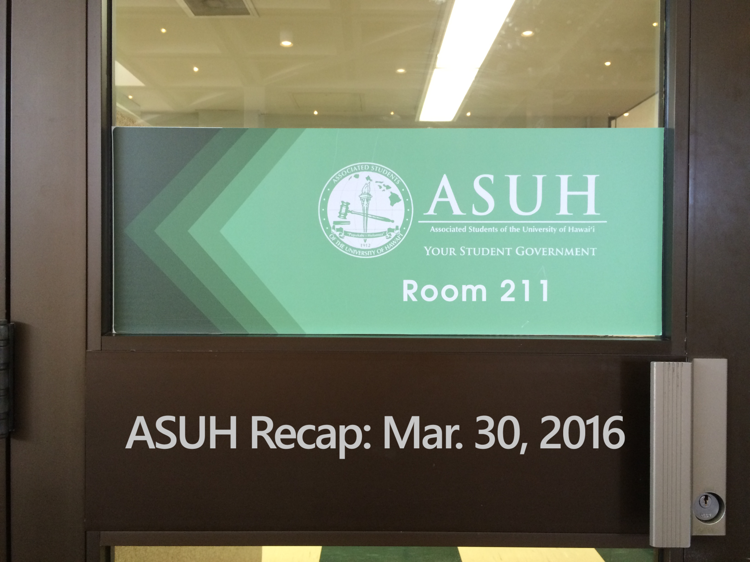 The Associated Students of the University of Hawai'i (ASUH) have passed a resolution calling for the state to be exempt from the "build requirement" of the Jones Act.
The build requirement states that shipping goods between U.S. ports must be done on U.S.-built ships. Said ships must be manned by crews that are at least 75 percent American, and 75 percent of the cargo these ships carry must be owned by America.
ASUH believes that this requirement drives up the cost of living in Hawai'i and that in order to address affordability at the University of Hawai'i, the cost of living in the state must be addressed.
In other ASUH news:
ASUH appropriated funding for an Earth Day celebration on Apr. 22, 2016. The event is meant to educate students on sustainability and how they can help combat climate change. Mike Love, Butter Side Down, Kealoha, Phil Strauss, Jonathan Oshiro and Paul Izak will be performing.
ASUH also passed a resolution in support of the creation of a Youth Commission for the City and County (C&C) of Honolulu. Passed with amendments, this resolution supports the creation of a body within the C&C of Honolulu to represent the interests of Honolulu's Youth. This resolution supports Proposal 102, which was introduced by Ryan Akamine with the Honolulu Charter Commission.
ASUH also announced the total amount of scholarship money they are awarding for Spring 2016. A total of $36,000 was awarded: $23,000 for academic achievement, $12,000 for financial need and $1,000 for unique situations. ASUH also awarded $3,000 in study abroad scholarships.