The Associated Students of the University of Hawai'i released a statement today reiterating its opposition to the latest attempts at construction for the Thirty Meter Telescope near the summit of Maunakea.  
"We are very disappointed by the recent steps taken by the State of Hawai'i and the University of Hawai'i System in an effort to move forward with the construction of the TMT," ASUH President Landon Li said. "For a university that distinguishes itself as a 'Hawaiian place of learning,' the University of Hawai'i has done little to ensure that Native Hawaiian voices have been properly heard throughout the decision-making process. We commend those members of our undergraduate student body who continue to exercise their First Amendment rights in opposition to the TMT, and we hope that UH leadership will take these concerns to heart over the coming days." 
According to ASUH, they recognize the value and importance of astronomy research, but that the cultural and environmental impacts of the TMT outweighs the benefits. 
On July 17, dozens of students, faculty and staff gathered in front of Bachman Hall at UH Mānoa to voice their concerns over construction of TMT. That was also the day that law enforcement officers arrested 34 individuals who were blocking Mauna Kea Access Road.
The Kamakakūokalani Center for Hawaiian Studies went as far as to call for UH President David Lassner's resignation. 
"Your record of abuse through the misappropriation of Hawaiian national and cultural identity shows a clear pattern of erasure whereby all legitimate concerns from the Hawaiian and protector communities are ignored or wrongly characterized as insane and criminal," the letter said.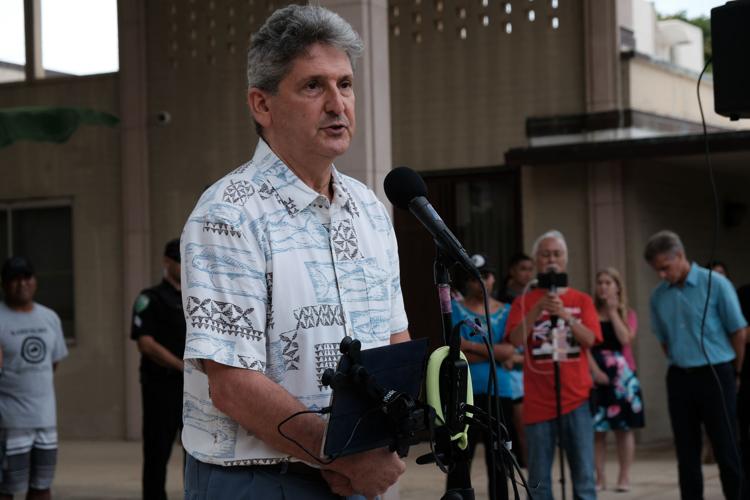 Lassner addressed the TMT arrests and concerns from students, faculty and staff at the Board of Regents meeting on July 18, calling it "one of the most difficult days" of his presidency. 
"I have received emails with words like war criminal, disgusting, despicable, shameless, hypocritical, simple, corrupt, spineless, greedy, and these are not just coming from Hawaiians," Lassner said.
In the statement, ASUH said that Maunakea "must be used and managed for the benefit of Native Hawaiians and the people of Hawaiʻi. The construction of the TMT, and the State of Hawai'i's actions against TMT opponents, go directly against this mandate."
ASUH released a senate resolution in 2014, where the organization voiced its opposition to TMT construction.  
Last semester, ASUH hosted a public town hall meeting regarding TMT construction on Maunakea. It featured Hawaiian cultural practitioners and UH field astronomers.